Best Buys of Spring (March, April, May)
To get the very best deal, you have to know when to buy.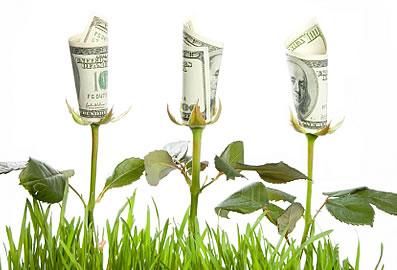 To get the very best deal, you have to know when to buy. Most things are marked down at certain times each year. So planning your purchases to get items when they're at their lowest price can potentially save you hundreds of dollars.
Trees and flowers aren't the only things blooming in the spring. Plenty of deals pop up in March, April and May. You'll find sales on a variety of products, ranging from chocolate to luggage to mattresses at this time of year.
Here are nine things that you'll find at their lowest prices of the year in the spring.
1/10
Chocolate
Those boxes of chocolates that didn't get snapped up for Valentine's Day will be marked down by as much as 50% in March, according to dealnews.com (opens in new tab). You'll find the best deals at high-end chocolate shops.
2/10
Frozen Food
March is National Frozen Food Month, so you can expect to see discounts and coupons from frozen-food brands, says Luke Knowles, creator of FreeShipping.org (opens in new tab). It might be a good time to stock up, if you have room in your freezer.
3/10
Luggage
If you need new luggage, don't wait until the eve of your next trip. Spring for luggage in March, when retailers mark down prices between the busy holiday travel season and summer vacations, says Brett Billick, senior vice-president of Deals2Buy.com (opens in new tab). Look for discounts ranging from 20% to 70%.
4/10
Perfume
Perfume sales tend to peak around both Christmas and Valentine's Day, and retailers will discount perfume heavily after these holidays have passed. Knowles says consumers can expect prices to be slashed by as much as 50%, with the best sales at Web sites dedicated to perfume.
5/10
Athletic Shoes
As the weather starts to warm up, prices actually drop on athletic shoes. Look for shoe sales this month with discounts of 45% to 60%, Billick says. You may even find clearance inventory marked down as much as 80%, he says.
6/10
Grill Accessories
Best month to buy: May
Many stores mark down grill accessories, such as tools and covers, before the summer starts. Expect to see discounts of 40%, Billick says. For the best deals on grills themselves, you'll need to wait until fall.
7/10
Mattresses
May is a good month to find deals on mattresses, especially during Memorial Day weekend, when some stores have discounts of up to 60%. Knowles says retailers mark down mattresses in May because new models are released in June.
8/10
Refrigerators
While most major appliances go on sale in the fall, refrigerators are marked down in the spring. That's because new models are released in June, Billick says, and retailers must clear out old inventory in May. You'll likely see discounts of 35%, Billick says.
9/10
Spring Apparel
Best month to buy: May
Retailers discount spring apparel by as much as 75% in May because it's already been on the shelves for about two months, according to dealnews.com. Hold out until Memorial Day sales at the end of the month, though, for the best deals. Look for coupons to help lower the price even more on Memorial Day sale items.
10/10
Former Online Editor, Kiplinger.com
Award-winning journalist, speaker, family finance expert, and author of Mom and Dad, We Need to Talk.
Cameron Huddleston wrote the daily "Kip Tips" column for Kiplinger.com. She joined Kiplinger in 2001 after graduating from American University with an MA in economic journalism.