8 Things That Will Cost Less in 2014
Life may be unfair, even unkind at times.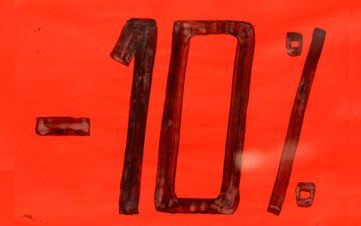 (Image credit: Thinkstock)
Life may be unfair, even unkind at times. But some things are trending in consumers' favor as 2014 gets underway. Here are eight products that will likely drop in price in 2014, thanks to the law of supply and demand, rapid innovation, changing markets or a bit of all of the above. Take a look:
1/9
Gasoline
Expect calmer energy markets in 2014 as U.S. domestic production continues to rise and tensions in Middle East hot spots simmer down. One of energy's brightest spots will be at the gas pump, where regular unleaded gasoline will cost motorists an average of $3.40 a gallon in 2014, versus $3.50 in 2013, The Kiplinger Letter forecasts. For diesel, expect a slight drop from 2013's $3.92-per-gallon average to $3.90.
2/9
Used Cars
After surging because of tight supply in recent years, values of used vehicles are softening as sales of new cars ramp up and more leased autos hit used-car lots.
For the "previously owned" market, Kiplinger expects price drops in the 1% to 2% range in 2014. The models that will see the biggest depreciation this year: used compact SUVs and low-end luxury cars. Supplies of both are rising fast. Ditto for used hybrids. The reason: Better fuel economy in gas models makes hybrids less enticing. Sweeter deals will be found on used commercial vans as more new models hit the market.
3/9
Gold
An improving economy and surging stock market ended a 12-year run of rising prices for the precious metal last year. The price dropped almost 30% in 2013, to $1,200 an ounce. Most analysts expect the slide to continue this year. On January 9, Bank of America Merrill Lynch forecast that prices will drop at least another $50 (4%), to $1,150, by the end of 2014, and they could drop as low as $1,000 an ounce as investors continue to reduce their exposure. Silver prices are in the same boat: BofA Merrill Lynch sees silver prices dropping to about $18 an ounce, down from a $22 to $24 range in 2013.
4/9
Chicken Legs and Thighs
Time to break out that recipe for coq au vin or beer-marinated smoked chicken leg quarters. While beef will remain pricey this year, dark chicken meat—legs and thighs—will drop in price. Supply is outpacing demand. U.S. packers usually export about 40% of leg quarters, but world demand slipped last summer and fall, sending late-2013 supplies of frozen leg quarters up 60% over late-2012 supplies, according to The Kiplinger Agriculture Letter. You can expect grocers to feature bags of chicken leg quarters for as low as 60 cents a pound through midyear at least, versus the typical range of 70 cents to $1 a pound.
5/9
Ultra-High-Definition Computer Monitors
Getting crystal-clear images on your desktop machine will be far more affordable this year. Everything from photos to games to Web sites looks amazing on ultra-high-definition computer monitors, dubbed 4K because they pack four times the resolution of standard HD screens. If you dabble in DSLR photography, the new monitors show intricate details and subtle shades of color never before seen on a computer screen. This month, Dell rolls out its new 28-inch ultra-HD monitor for $699, a steep price cut from more than $1,000 in 2013.
6/9
3D Printers
MakerBot, which has sold 3D printers to consumers since 2009, will start shipping its brand-new Replicator Mini 3D printer this spring. It's priced at $1,375, which is 40% less than the company's current cheapest printer, the bigger Replicator 2X. The smaller size comes with limitations, such as printing smaller objects, but a lower price tag makes it easier to bring home. Plus, you can save once it's out of the box. One industry study says a 3D printer could save an average household $300 to $2,000 per year compared with buying the same products online. Potential printed creations include an iPhone case, a jewelry organizer, a garlic press, a shower head, a safety razor and a paper-towel holder. More price cuts for 3D printers are on the way; some models will sell for as little as $500. Software will be simpler, too, so you can scan an object and print it on the spot.
7/9
College Tuition
Each fall, college prices rise. And each fall, families fret over financing a heftier tuition bill. But 2014 will be different at a handful of schools, with at least ten institutions cutting undergraduate tuition by 10% to nearly 50%.
For example, Alaska Pacific University, in Anchorage, will cut tuition from $29,600 to $19,950, and Converse College, in Spartanburg, S.C., will lower tuition from $29,124 to $16,500. For most enrollees, the financial benefit is minimal. The lower sticker prices match what many students are already paying after aid. One group that could benefit from the change is families that don't meet the definition of financial need and expect to pay full freight. A few law schools will also be cheaper in 2014, including the University of Iowa and Penn State University.
See Also: Some Colleges Move to Slash Tuition
8/9
Insurance
This one's up to you, dear reader. Most life, disability and long-term-care insurance companies will reduce their rates if you become less risky to them—but only if you ask and usually only if you show proof of a long-term change. Lost weight in 2013? Most insurers will reduce your premiums once you keep the weight off for a full year. Some insurers give you a break if you stop smoking for at least one year.
See Also: Cut Your Risk, Cut Your Insurance Rates
9/9