7 Best Free Money Apps for 2011
You probably already use sites like PayPal and Mint to keep track of your finances.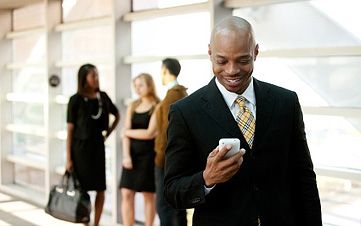 (Image credit: iStockphoto)
You probably already use sites like PayPal and Mint to keep track of your finances. But you no longer have to sit at a computer to check your bank balance.
These must-have money apps let you check balances, get budget reminders, locate ATMs and even make deposits on the fly. All seven are free.
1/8
Mint
Mint (opens in new tab) was one of the first Web sites to track your account balances and expenditures automatically and assign categories to transactions. Mint downloads data securely from your bank, credit card, loan and investment accounts, and creates a personalized, at-a-glance financial dashboard. You can track your finances, analyze your spending and develop a monthly budget.
The free mobile app sends online alerts if you've gone over budget or a bank balance drops too low.
2/8
MasterCard ATM Hunter
If you need cash when you're traveling or in unfamiliar territory, this app (opens in new tab) lets you find the nearest ATMs and filter them by features such as surcharge-free withdrawals and drive-through access. You can also search for merchants that accept PayPass, Mastercard's "contactless" tap-and-go payment technology. Visa offers a similar app that lets you find its ATMs.
3/8
Expensify
Filling out expense reports is a pain, but this app (opens in new tab) helps make the job easier. It allows you to import transactions from accounts at major banks and credit card companies and add the data to an expense report. If you're on the road, snap a picture of the receipt with your phone and it will automatically create an electronic record that you can access online.
4/8
PayPal
Paypal's (opens in new tab) mobile app lets you manage your account remotely. Check your PayPal balance, send or receive money, or even take a picture of a check with your phone to deposit it into your account. The coolest feature: You can transfer money to someone else who has the app by "bumping" phones together.
5/8
Chase
If you have a Chase account, this app lets you check your balances, pay bills and make person-to-person payments. And like the PayPal app, the Chase app (opens in new tab) allows you to snap a picture of a check to deposit it into your account. Other institutions, including PNC Bank, Schwab and USAA, offer this mobile deposit technology, too.
6/8
Pageonce Money & Bills
Like Mint, Pageonce Money & Bills (opens in new tab) aggregates information from your financial accounts and displays it in one place. But Pageonce also lets you track nonfinancial accounts that are important to your bottom line, such as frequent-flier miles, rewards-card programs, and cell-phone minute and data usage.
With an easy-to-use calendar and alerts, it also helps make sure you pay your bills on time.
7/8
Zillow
Buyers and renters on the prowl will appreciate having all the info they need to hunt for a house or apartment. You can search by list price (or monthly rent), number of bedrooms and bathrooms, and even among recently sold homes. Search remotely via GPS locator, or type or speak an address.
Zillow's (opens in new tab) maps include street views, and you can see photos of homes. You can also access the "Zestimate" value of your own home--or any other home.
8/8