9 Ways to Reduce Your Student Loan Debt
A stark reality of college graduation these days is that two-thirds of students who earn a bachelor's degree leave campus with debt in tow—$26,600, on average.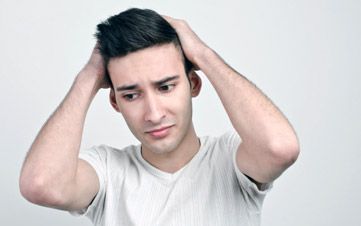 (Image credit: Thinkstock)
A stark reality of college graduation these days is that two-thirds of students who earn a bachelor's degree leave campus with debt in tow—$26,600, on average. That debt can escalate quickly for post-graduate and advanced degrees. For many people, it can take years, or even decades, to pay off the outstanding balance.
Choosing a college that has generous financial aid packages to begin with can help reduce student-loan debt. Some schools, such as Tufts University, near Boston, offer yearly payments toward retiring student loans for graduates who work in a qualifying public-service job. Various states have created similar programs that reward graduates for working in certain fields within the state.
There are ways for everyone to slash college debt. The programs aren't always easy to get into—nor easy to stick with. But here are nine programs that can help you significantly reduce your student-loan debt after graduation or even while you're still in school.
1/10
Loan Forgiveness Tied to Public Service
Who's eligible: Government workers and nonprofit employees
The commitment: Ten years
Salary: Varies; the program is tied to different types of employment
Level of loan payback: Whatever's left after you make 120 monthly payments
Program run by: U.S. Department of Education
The Public Loan Forgiveness program, created in 2007, allows those who work for ten or more years in qualified public service jobs to make ten years of monthly payments to have their remaining Federal Direct loan balances forgiven. Participants must work at least 30 hours per week (or whatever their eligible employer defines as full-time work). Eligible employers include the government (federal, state or local); a 501(c)(3) nonprofit organization; a private public-service organization (such as a police force); AmeriCorps (see slide #3); or the Peace Corps (see slide #4).
Use the Department of Education's helpful Employment Certification form to confirm you're working at a job that's eligible for the program.
2/10
AmeriCorps
Who's eligible: U.S. citizens, with varying age requirements
The commitment: Ten months
Salary: Varies, but no more than $24,200 annually
Level of loan payback: $5,645 or 15% payoff of your original federal Perkins loans per year for up to two years
Program run by: Corporation for National and Community Service
AmeriCorps is a popular choice for those who are interested in post-graduate public service. There are three categories: AmeriCorps Vista, AmeriCorps State and National, and AmeriCorps NCCC. All focus on serving disadvantaged neighborhoods or understaffed volunteer organizations. Vista is focused exclusively on fighting poverty, and NCCC focuses on specific projects (for example, assigning workers for a center that provides horseback riding for children with disabilities). State and National is the catch-all for everything else, from volunteering at a homeless shelter to teaching teenagers from low-income families how to cook healthy meals.
Volunteers receive what AmeriCorps dubs a "modest living allowance"—a monthly payment that adds up to no more than $24,200 a year. Depending on your program, some housing assistance may be available.
During your service, you can defer payment on your federal loans. After a year, you'll receive a financial award equal to the largest Pell Grant available for that year (in 2013, it's $5,645) that must be applied toward student loans. Vista volunteers can choose one of two financial awards: the $5,645 Pell Grant equivalent or a 15% payoff of the original federal Perkins loan amount.
AmeriCorps limits volunteers to two financial years. The awards must be applied to student loans within seven years.
3/10
The Peace Corps
Who's eligible: Anyone age 18 or older, but a bachelor's degree is preferred
The commitment: 27 months, but you can stay longer
Salary: Varies by country
Level of loan payback: 30% payoff of your original Perkins loan amount, if serving for two years
Program run by: The Peace Corps
For more than 50 years, the Peace Corps has offered young do-gooders the chance to use their talents overseas. About 8,000 volunteers currently serve in 76 countries, working in fields from education to agriculture. There's three months of training followed by a mandatory two years abroad, but some volunteers stay longer.
You can defer payments on all your federal student loans during your Peace Corps service. But the program's payoff after your term of service is only applicable to Perkins loans—a 15% payoff of your original loan amount for each year you serve during the first two-year period, and 20% more each year if you stay for an optional third and fourth year. You're also given a cost-of-living stipend while volunteering and a "readjustment allowance" of $7,425 when your time in the Peace Corps is over.
In the Peace Corps, "you do whatever you'd like and help however you can," says Travis Hellstrom, author of the Unofficial Peace Corps Volunteer Handbook. "For some people, that is so overwhelming that when you truly accept that you have that freedom, it takes a lot of responsibility to own up to it."
4/10
Teach for America
Who's eligible: U.S. citizens with a minimum 2.50 undergraduate GPA and any bachelor's degree
The commitment: Two years
Salary: $25,500 to $51,000
Level of loan payback: $11,290
Program run by: Teach For America
The all-teacher version of AmeriCorps, Teach for America (TFA) places applicants at schools in low-income communities with a goal of inspiring students and improving local test scores. TFA is especially in need of math, science and special-education teachers, as well as those who wish to specialize in early childhood education or are bilingual, preferably Spanish speakers.
Salaries vary based on the local cost of living. As with other AmeriCorps programs, your loans will be deferred during your service, and you will earn annual financial awards—equivalent to the largest Pell Grant available—that must be applied to your student loans.
Be prepared to start working before school begins: There's a five-week training program in the summer.
The federal government also supplies Teach grants of up to $4,000 for those who commit to teaching in high-need fields for at least four years. You must teach at a school that serves low-income students. There is one key difference from the other programs listed here: With TFA, only students still in college are eligible.
5/10
Health Care Service
Who's eligible: Licensed health care providers in various fields
The commitment: Two years
Salary: Varies by location
Level of loan payback: As much as $60,000
Program run by: U.S. Department of Health and Human Services
If you do not fulfill all requirements, you must pay back all awards, with interest, within a three-year period.
HHS sponsors volunteer programs for doctors, nurses, dentists, therapists, counselors, psychologists and social workers (National Health Service Corps), as well as nursing students (Nurse Corps Scholarship Program).
The National Health Service Corps (NHSC) will pay up to $60,000 of your loans after two years of service if you work at a qualifying facility with a shortage of workers measured on a government scale of 14 or higher. Those who work at a location with a score of 13 or lower will receive $40,000 worth of loan payments over two years. All payments are federally tax-exempt.
Nursing students who join the Nurse Corps Scholarship Program receive free tuition and books in exchange for a promise to serve two years at a Critical Shortage Facility once they graduate from nursing school. They also receive a monthly stipend while in school ($1,289 for the 2013–2014 school year). Nurse Corps is highly competitive; in 2012, only 233 out of 2,030 applicants were accepted to the program. A related program for registered nurses in the field, the Nurse Corps Loan Repayment Program, pays off 60% of your nursing loans over a two-year period and another 25% if you serve for an extra year.
6/10
Military Service
Who's eligible: U.S. Citizen? Uncle Sam Wants You
The commitment: Varies
Salary: Varies
Level of loan payback: Varies; potentially 100% if you're serving in dangerous areas for five years
Program run by: The U.S. Department of Defense
The U.S. military offers an abundance of loan-forgiveness options. Both the Army and the Navy will forgive up to $65,000 of student loans, while the Air Force's College Loan Repayment Program is limited to $10,000 per person. Depending on the branch of service and length of active duty, you might also be able to defer loan payments, reduce interest on all your loans to 6%, and count your years of service toward the federal government's ten-year public-service requirement for its Public Service Loan Forgiveness program. And if you're serving in a "hostile area" where your life is in danger for a full uninterrupted year of service, a portion of your Perkins loan could be paid off. Stay in the theater of battle for five years, and your entire Perkins loan will be erased.
7/10
Conduct Research
Who's eligible: Those with doctorate degrees in a health field who are doing research for a nonprofit or the government
The commitment: Two years
Salary: N/A (employment not offered directly by the program)
Level of loan payback: Up to $70,000
Program run by: National Institutes of Health (NIH)
Researchers whose work fits within NIH's mission and whose debt is more than 20% of their annual salary from the institution sponsoring their work can earn as much as $35,000 in loan reduction each year for two years. It's mandatory that you spend at least 20 hours a week researching and that this 20 hours must represent half of your "total level of effort" per week. If you back out early though, the penalty is harsh: $7,500 fines for every month you didn't participate, with a minimum fine of $31,000.
In 2012, 1,554 out of 3,100 applicants were approved for the program.
8/10
Spread Christianity
Who's eligible: U.S. citizens who are college graduates (or have equivalent work experience) between 21 and 30 years old
The commitment: Two years
Salary: None; you raise your own funding
Level of loan payback: $5,000 (including $2,500 you raise yourself)
Program run by: GoCorps
GoCorps is a coalition of Christian mission organizations. It sends graduates to work abroad in disadvantaged areas for two years. All participants must be willing to act as missionaries while serving in GoCorps.
The fields of work (or "tracks of service," as GoCorps calls them) include specializations such as sports (example: coaching soccer in Chad) and media/arts (example: performing music and dance as an artist-in-residence in Turkey), while the Peace Corps stays mainly within the education and health realms. GoCorps requires you to raise all the money associated with your stay abroad, including the costs of housing, transportation and food, although the organization does provide fundraising training as part of its orientation.
The loan-forgiveness aspect is set up like a matching gift fund: If you raise $2,500 by the end of two years, GoCorps will match it, resulting in a total of $5,000 specifically earmarked for loan payments. The organization promises an expedited application process, sending you overseas in six months' time rather than the full year of waiting necessary to join the Peace Corps.
9/10
Move Here, Please
Who's eligible: Anyone with a bachelor's degree and student-loan debt
The commitment: Varies
Salary: N/A (employment not offered directly by the programs)
Level of loan payback: Varies
Program run by: Various rural and town governments
Cities and counties across the U.S. are offering student-loan repayments in exchange for simply moving there. Yes, it's that easy. Niagara Falls has begun providing nearly $7,000 to recent graduates who live in a specific neighborhood within the city for two years. Fifty counties in Kansas, dubbed "Rural Opportunity Zones," dole out a maximum of $15,000 in student loan payments over five years to residents enrolled in the relocation program. The New Jersey legislature is reviewing a bill that could offer $7,000 in loan payments to 600 graduates who are willing to live in Trenton, Camden or Jersey City.
The Kansas program, which pays 20% of your student loans up to a maximum of $3,000 per year, has had 886 total applications since its inception in 2012, with 509 already approved this year. Payments are made to lenders in September or October of each year, bypassing the resident entirely. The money is taxable, so spreading the student-loan payments out over five years makes sense.
10/10
Contributing Writer, Kiplinger's Personal Finance
Fischer served as an intern at Kiplinger's Personal Finance through the American Society of Magazine Editors 2013 summer internship program. She is a senior at the University of Maryland majoring in journalism and government and politics. As an editor at UMD's daily independent student newspaper, The Diamondback, she won the Paul Berg Diamondback Scholarship twice and was a top 20 finalist in the Hearst Journalism Awards Program's Personality/Profile category.