Best Banks for High-Net-Worth Families, 2019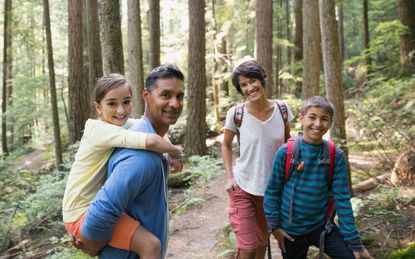 (Image credit: Getty Images)
Banks court customers who can keep big balances by dangling lots of free and discounted benefits, preferred rates on loans and deposit accounts, and financial guidance, such as investment and wealth-management services.
Here's a look at our top bank picks for high-net-worth families.
Informa Financial Intelligence (opens in new tab) compiled the data as reported by the financial institutions that it tracks; the information is subject to change. All rates as of June 20, 2019.
1/3
BEST: Citibank
Why it won: Customers who hold considerable cash with Citi enjoy unique and abundant perks.
Standout account: The Citigold package (opens in new tab), for those who keep at least $200,000 in deposit, retirement and investment accounts, is worth a look. And with a $25,000 minimum deposit, you could recently nab a 2.5% rate on a one-year CD./p>Where it is: Almost 700 U.S. branches in 10 states—with core markets of Chicago, Los Angeles, New York City, Miami, San Francisco and Washington, D.C.—and more than 1,800 overseas branches.
Citigold (opens in new tab) customers get plenty of account freebies, including standard checks, stop payments, money orders, incoming wire transfers and overdraft-protection transfers; waived monthly fees on checking and other accounts in the Citigold package; and reimbursement of out-of-network ATM surcharges in the U.S. and abroad. Travelers will also appreciate waived foreign-transaction fees on debit card transactions; concierge services for travel, dining and other bookings; access to more than 100 Citigold lounges (attached to bank properties) worldwide; and delivery of foreign currency to their home, office or a nearby bank branch. Citigold clients work with a relationship manager and a financial adviser.
Citigold's most interesting perks involve special experiences and insights. Last spring, for example, Citigold clients got premium seating and other benefits at the New York Mets home opener baseball game. Citigold's Culture Pass provides free or discounted admission to institutions such as the New York Philharmonic and Los Angeles Contemporary Museum of Art. And Citi regularly hosts market-outlook seminars for clients.
2/3
RUNNER-UP: BBVA
Why it won: BBVA's services for wealthy clients run the gamut, from an attractive relationship program to a well-regarded private bank.
Standout accounts: The Premier Personal Banking (opens in new tab) program, for those who have a BBVA personal checking account and maintain at least $100,000 in deposits and investments, provides a well-rounded package of perks. The BBVA Money Market Account—free for Premier customers—recently yielded a healthy 2% on a balance of at least $10,000 (rates are for customers in Birmingham, Ala.).
Where it is: 649 branches scattered across seven states, mostly in the Sunbelt.
BBVA (opens in new tab) recently rebranded from its former name, BBVA Compass. The Premier Personal Banking program includes rebates of fees for out-of-network ATM withdrawals domestically and inter­nationally and, upon request, refunds of fees for domestic and international wire transfers; free personal checks, cashier's checks, paper statements and a small safe-deposit box; increased limits for debit card purchases and ATM withdrawals; a waived $125 annual fee on the bank's Visa Select credit card (opens in new tab); discounts on a home-equity line of credit or personal loan; and free usage of the Premium checking account. You also get access to a financial adviser.
BBVA offers a range of wealth-management services (opens in new tab), including brokerage options, estate and insurance planning, and private banking (which requires a minimum $1 million in assets in most states).
3/3
Contributing Editor, Kiplinger's Personal Finance
Lisa has spent more than15 years with Kiplinger's Personal Finance and heads up the magazine's annual rankings of the best banks, best rewards credit cards, and financial-services firms with the best customer service. She reports on a variety of other topics, too, from retirement to health care to money concerns for millennials. She has shared her expertise as a guest on the Today Show, CNN, Fox, NPR, Cheddar and many other media outlets around the nation. Lisa graduated from Ball State University and received the school's "Graduate of the Last Decade" award in 2014. A military spouse, she has moved around the U.S. and currently lives in the Philadelphia area with her husband and two sons.