8 Steps to Picking the Right Medicare Plans During Open Enrollment
Most people fill Medicare's coverage gaps by buying a Medicare supplement (medigap) plan and a Part D prescription-drug plan, or they get both medical and drug coverage from a private insurer with a Medicare Advantage plan.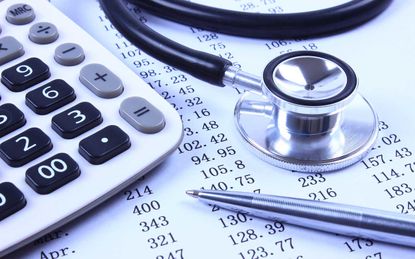 (Image credit: Getty Images)
Most people fill Medicare's coverage gaps by buying a Medicare supplement (medigap) plan and a Part D prescription-drug plan, or they get both medical and drug coverage from a private insurer with a Medicare Advantage plan. You have from October 15 to December 7 each year to pick a Medicare Part D prescription-drug plan or a Medicare Advantage plan for the year ahead. You can switch from one Part D plan to another, or from one Medicare Advantage plan to another. You can also switch into a Medicare Advantage plan. However, if you have Medicare Advantage and want to switch to a medigap plan plus a Part D plan, you may have limited medigap options depending on your health—although you can choose any Part D plan during open enrollment. (For more information about how to choose between Medicare Advantage or medigap and Part D, see How to Fill Medicare Coverage Gaps).
The plan that was best for you over the past year may not be the best one next year. That may be because the drugs you take or the doctors you see have changed. Or it may be because the coverage has changed under your plan for next year—your drugs may be moving to a more expensive pricing tier with higher co-payments, or your doctors may be leaving your Medicare Advantage plan's network. Or new plans may be introduced in your area that are a better match for you. Mutual of Omaha is entering the Part D market in several states, for example, and more insurers are introducing prescription drug plans or Medicare Advantage plans with lower premiums. Because you can change plans every year, you can focus specifically on your drugs and dosages or the type of health care you need now; you can switch again next year if your needs or your options change.
Let's get started.
1/8
Forecast Your 2019 Health-Care Needs
Gather a list of your drugs and dosages that you'll continue to take in 2019. If you have a Medicare Advantage plan, review the types of medical care you received over the past year, and try to predict the types of care you'll receive in 2019. You never know what will happen to your health, but you may have some regular expenses that you know will continue – such as visits to certain specialists – and may anticipate some special medical needs for the upcoming year. All of this information will help you choose a plan for next year.
2/8
Review Your Current Plan's Annual Notice of Change
You should have received this form around the end of September. It will indicate any changes for 2019 to the cost and coverage of your current plan. Pay particular attention to changes to drug formularies, drug tiers and co-pays that affect drugs you take. For instance, a drug that had been in a preferred co-pay tier -- with a $10 co-pay, for example -- may have moved to a nonpreferred tier for 2019, now with a co-pay of $20 or more.
3/8
Fire Up Medicare's Plan Finder
Even if your current coverage isn't changing, it's still a good idea to compare all of your options during open enrollment, and a great way to do this is with the Plan Finder at Medicare.gov, which posted details about all of the 2019 plans starting on October 1. The tool makes it easy to compare the premiums and co-payments for all of the plans available in your area, and it also estimates your total out-of-pocket costs for your drugs and dosages (and also for your general health condition, if you have a Medicare Advantage plan). This is the best place to start shopping.
For Part D, type in your zip code, the drugs you take and the dosages to compare plans. The online tool will calculate your total costs (premiums plus out-of-pocket costs for your drugs) for each plan in your area. (See How to Find the Best Medicare Drug Plan for You in 2019.)
For Medicare Advantage plans (called "Medicare Health Plans" in the tool), you'll add your general health condition (the default is "good," but you can also choose "poor" or "excellent") in the "refine your search" column to estimate the total costs for the year for someone with your general health status. (See How to Find the Best Medicare Advantage Plan for You for 2019.)
4/8
Compare Plan Costs
The Part D plan with the lowest premiums may not be the least expensive overall if you have high co-payments for your drugs. The average Part D premium for 2019 will be $32.50 per month. That's actually $1 less than 2018's average, primarily because several large insurers are offering low-premium plans (sometimes less than $20 per month) with preferred pharmacies. (More on preferred pharmacies in a moment.) Co-payments can vary a lot depending on your drugs and the pharmacy you use. The Medicare Plan Finder will reveal how much you're likely to pay for premiums plus co-payments over the year.
Likewise, if you're shopping for a Medicare Advantage plan instead, look carefully at plans' coverage and co-payments for the types of medical care you usually use. The average Medicare Advantage premium is about $30 per month, but some plans have $0 premiums because they may have some of the smallest provider networks and generally require higher co-payments for doctor's visits, hospital stays and other types of care.
5/8
Make Sure Your Doctors Are Covered
Confirm that your doctors are included in the Medicare Advantage networks you're evaluating. This is one of the most important—and often one of the most difficult—steps when choosing a Medicare Advantage plan. The Medicare Plan Finder doesn't have a list of providers for each plan; instead, you'll usually have to contact the insurer. Many insurers have tools on their websites that let you look up the doctors and hospitals that are included. Alternatively, you can contact your doctors' offices to ask—but you must tell them the names of the specific plans, not just the name of the insurer, because some insurers may offer several different plans in your area with different networks. Find out what happens if you decide to use an out-of-network doctor. Some Medicare Advantage plans are PPOs, which simply charge a higher co-payment and have a higher out-of-pocket maximum for out-of-network care. Most have provider networks in a state or region, but some, such as a few of the plans offered by Aetna and UnitedHealthcare, let you use networks in other states, which can help if you travel a lot. Others, even some offered by the same companies, are HMOs and don't provide any out-of-network coverage except for emergencies. Some of the lowest-cost Medicare Advantage plans—charging as little as $0 per month beyond Part B premiums—have the most-restrictive networks.
6/8
Compare the Coverage and Convenience of Plans
With Medicare Advantage, some plans offer coverage that traditional Medicare doesn't, such as for vision and dental care or hearing aids. Compare the value of those extras.
One of the biggest trends in Part D prescription-drug plans is for insurers to offer low-premium policies with preferred pharmacies. The Humana Walmart plan was one of the first plans with a preferred pharmacy. UnitedHealthcare has a popular plan with Walgreens, and in 2018 Aetna introduced a low-cost plan with CVS and several grocery-store chains such as Kroger and Safeway. Your co-payments are lowest if you use the preferred pharmacy (some have mail-order pharmacies, too), but you may pay much more if you use a different pharmacy. Make sure the preferred pharmacy is convenient for you. Run the Plan Finder tool a few times, using the "select a pharmacy" page to see which plans use different pharmacies in your area.
Another inconvenience to beware: It's becoming much more common for Part D and Medicare Advantage plans to require prior authorization for high-cost medications. That means a plan may require your doctor to fill out a form explaining why a high-priced drug is medically necessary before the plan will cover it. Many plans also require step therapy, meaning that you may have to try a less-expensive drug first, if possible. Make sure your doctor fills out the necessary forms and that you can meet other requirements to have your medicines covered.
7/8
Get Extra Help
The Medicare Plan Finder has a lot of great information about all the plans available in your area, but it can be complicated to navigate. Get personalized help with choosing a Part D or Medicare Advantage plan from your local State Health Insurance Assistance Program (SHIP). Go to shiptacenter.org or call 800-633-4227 for local contacts.
8/8
Enroll!
If you end up deciding to keep your current plan, you don't need to do anything -- you'll automatically be re-enrolled if the plan continues to be offered next year. "But make sure you take a look at the Annual Notice of Changes so you're not caught off guard by any changes to your plan," says Taylor Joseph, a UnitedHealthcare spokesman.
If you choose a different plan for 2019, you can enroll either via the Medicare.gov Plan Finder or at the insurer's Web site. You can also call the insurer or work with one of its licensed sales reps. If you're switching from one Part D plan to another or from one Medicare Advantage plan to another, you don't need to notify your previous insurer (your old coverage will end when your new coverage begins). However, if you are switching from a Medigap plan to a Medicare Advantage plan, you will need to initiate the disenrollment by contacting your medigap plan, according to UnitedHealthcare.

Contributing Editor, Kiplinger's Personal Finance
As the "Ask Kim" columnist for Kiplinger's Personal Finance, Lankford receives hundreds of personal finance questions from readers every month. She is the author of Rescue Your Financial Life (McGraw-Hill, 2003), The Insurance Maze: How You Can Save Money on Insurance -- and Still Get the Coverage You Need (Kaplan, 2006), Kiplinger's Ask Kim for Money Smart Solutions (Kaplan, 2007) and The Kiplinger/BBB Personal Finance Guide for Military Families. She is frequently featured as a financial expert on television and radio, including NBC's Today Show, CNN, CNBC and National Public Radio.