How to Find the Best Medicare Drug Plan for You for 2019
Use these search tips to navigate the Medicare Plan Finder tool.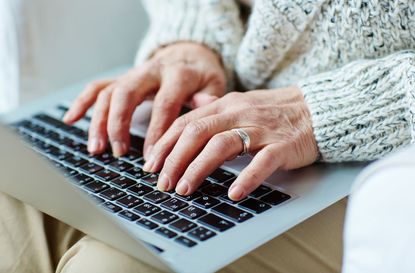 (Image credit: shironosov)
Question: You've mentioned that the Medicare Plan Finder tool at Medicare.gov is a great way to compare Medicare Part D plans, but the tool seems complicated to use. Do you have any tips for navigating this online resource?
Answer: Yes, the Plan Finder tool at Medicare.gov can be a bit complicated, but the tips below can make it easier to use. And the tool remains the best way to search for Medicare Part D plans, which cover prescription drugs under traditional Medicare. It lists the premiums for all of the plans available in your area and provides personalized information about the out-of-pocket costs you'd pay for your drugs. It also adds up the total cost of premiums and co-payments for your drugs for each plan over the year.
The tool currently has information about the 2018 plans, which can help people who are enrolling in Medicare now. Starting sometime around October 1, the tool will have information about the 2019 plans, which Medicare beneficiaries can sign up for during the annual open-enrollment period from October 15 to December 7, 2018.
Subscribe to Kiplinger's Personal Finance
Be a smarter, better informed investor.
Save up to 74%
Sign up for Kiplinger's Free E-Newsletters
Profit and prosper with the best of expert advice on investing, taxes, retirement, personal finance and more - straight to your e-mail.
Profit and prosper with the best of expert advice - straight to your e-mail.
Here is a step-by-step guide to navigating the Medicare Plan Finder to find the best drug coverage for you:
Start at the Plan Finder main page, where you can personalize your search by entering your Medicare number, last name and other personal information. (Or you can launch a general search by typing in your zip code and clicking on "find plans.") Answer some basic questions about the type of Medicare plan you have now -- such as traditional Medicare plus a supplemental (medigap) policy and a separate Part D prescription-drug policy, or an all-inclusive Medicare Advantage plan (called "Medicare Health Plans" in this tool). Then click on "yes" when it asks if you would like to add your drugs.
Enter the names of your medications, dosages and frequency. (You'll be given a drug-list ID and password that allows you to retrieve your drug information so you don't have to type in the names again if you want to resume your search later.) If there's a generic alternative to a brand-name drug you have listed, a box will pop up giving you the option to include the lower-cost generic drug rather than the brand-name drug in your calculations.
Next, you'll be given the option to select local pharmacies. This has become a very important step for comparing plans now that most of them have preferred pharmacies, which charge lower co-payments than other in-network pharmacies. The default is a list of the closest pharmacies to your zip code, but you can use the drop-down menu at the top to expand the list and show pharmacies that are farther away. You can click on up to two pharmacies here. (If you don't mind switching pharmacies, you may want to run the numbers again later with some other nearby pharmacies.)
A summary page will appear listing the number of stand-alone Part D prescription-drug plans available in your area, the number of Medicare Health Plans (Medicare Advantage) with drug coverage, and the number of Medicare Health Plans without drug coverage. Click on "prescription drug plans" to see the Part D plans in your area.
You'll be given several options in the left column to refine your search, such as capping the amount of your monthly premium or limiting your annual drug deductible. But in most cases, it's better not to refine your search at this point. Sometimes, for example, plans with lower premiums may charge higher co-payments for the drugs you take. It's best to see the full list and then narrow your search when you can compare overall costs.
The Part D plans will be listed based on the lowest estimated annual drug cost, which includes the premiums, any deductible and the co-payments for your specific drugs over the year. This is generally the best way to compare plans. You'll see the total costs if you buy your drugs at one of the retail pharmacies you selected. It will also show you whether the pharmacy is a preferred pharmacy with the lowest cost-sharing under the plan or a standard pharmacy, which usually has higher co-payments. You'll also see the total cost if you receive your drugs from a mail-order pharmacy.
The second column shows the monthly premium, and the third lists the deductibles and co-payments for each tier of medications -- but all of that information is included in the total-cost calculation. The fourth column explains any drug restrictions, such as medications that require prior authorization by a doctor or step therapy (when the plan requires you to try another drug first), and whether your drugs are covered by the plan. You'll also see the plan's overall star rating, which assesses coverage, complaints and customer service.
Check the boxes of up to three plans you're interested in and then click "compare plans." You'll see additional details about each plan. Click on the "drug costs and coverage" tab to see the estimated monthly costs for your drugs under each plan and whether there are any preferred pharmacies in your area. (You can also expand the distance for the search and look for different pharmacies.)
In most cases, you'll want to look for the plan that has the lowest estimated annual costs at the pharmacies you plan to use. (Find the "estimated annual drug cost" number on the first page.) You and your spouse may find different plans that are the best deal if you take different drugs. But keep in mind whether the plans require you to go to different pharmacies to get the best deal. Compare your options again during open enrollment next year, because the plans, cost and coverage can change, plus you may start taking different drugs.
If this still sounds too complicated for you to use this tool on your own, or if you'd like personal assistance with picking a plan, you can get help from your local State Health Insurance Assistance Program, which provides personalized help as well as seminars during open enrollment. Call Medicare at 800-633-4227 to find contacts or visit www.shiptacenter.org for local contacts.
My next column will be about using the Plan Finder to compare Medicare Advantage plans, which provide medical and drug coverage through a private insurer.

Contributing Editor, Kiplinger's Personal Finance
As the "Ask Kim" columnist for Kiplinger's Personal Finance, Lankford receives hundreds of personal finance questions from readers every month. She is the author of Rescue Your Financial Life (McGraw-Hill, 2003), The Insurance Maze: How You Can Save Money on Insurance -- and Still Get the Coverage You Need (Kaplan, 2006), Kiplinger's Ask Kim for Money Smart Solutions (Kaplan, 2007) and The Kiplinger/BBB Personal Finance Guide for Military Families. She is frequently featured as a financial expert on television and radio, including NBC's Today Show, CNN, CNBC and National Public Radio.