6 Steps to Finding Your Second Act in Retirement
Whether you need to work or just want to work after you retire, these moves will help you find the right job.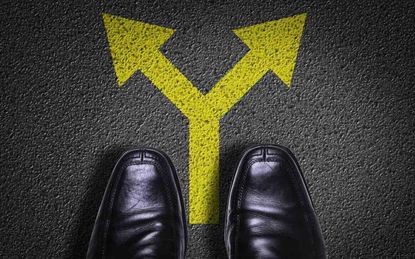 (Image credit: Getty Images)
After a decades-long Wall Street career, Russell Abbott was ready for a change. He had worked as a hedge fund manager and a director in the fixed income department at Credit Suisse, and the long hours and high intensity took a toll. "You start to age out of financial services," says Abbott, 67. His two children were grown and he was in a financial position to retire, but he wasn't ready to step out of the working world for good. He just hadn't figured out what might come next.
"I felt I still had more to give, and I wanted to brainstorm with people I respected and find out where my perceived wisdom would be of value," Abbott says. After a few years of exploring an alternative career path—first at a start-up that recruits young executives for nonprofit boards, then through a paid fellowship at a local nonprofit—Abbott found the balance he sought and built an entirely new professional network.
These days Abbott works three days a week as the chief administrative officer for Extreme Kids & Crew, a New York City nonprofit that provides after-school enrichment programs and other activities and support for children with disabilities and their families. He earns well below six figures—nowhere close to his corporate salary—but money is not his primary motivation. He's using his skills where they are valued, and the additional income is a plus. Abbott can delay taking Social Security until age 70, and he and his wife can still afford the high cost of living in New York City. His flexible schedule allows him to hit the gym five or six days a week and indulge in his passion for reading, something he couldn't squeeze in during his hectic financial-services career.
"My friends are starting to retire, and I can see the ones who are doing well have some kind of function that gives them a purpose," Abbott says. "I like the balance I have now between having fun, going to the gym and having that purpose."
More Americans like Abbott are working well into their "retirement" years. Labor force participation rates for men ages 65 to 69 reached 39% this year, up from 28% in 1995. Rates for older women climbed to 30% from 17%, government figures show.
The low unemployment rate is a factor, encouraging employers to reevaluate and retain older workers, says Chris Farrell, author of Purpose and a Paycheck: Finding Meaning, Money and Happiness in the Second Half of Life (HarperCollins Leadership, $25). More older adults, particularly women, are also turning to entrepreneurship—an underreported trend, says Farrell. Some 26% of all new businesses were started by adults ages 55 to 64 in 2017, up from 15% in 1996.
Even older adults with adequate savings are seeking additional income in retirement, says Matt Rutledge, a research economist with the Center for Retirement Research at Boston College. "Anecdotally, it seems like many older adults are reluctant to tap into their nest eggs," he says. "They are worried about long-term care and about outliving their savings." Even a little extra income can boost retirement security. If you earn $20,000 a year working part-time, that's the equivalent of a 4% annual withdrawal from a $500,000 portfolio.
Older adults like Abbott who are at the end of long careers may also find the traditional image of retirement unappealing. "I love golf, but I can't play it every day," Abbott says. And after years of building up skills and expertise, these baby boomers don't want to just walk away. They hope to put their talents to use.
But finding a second-act career isn't easy, even for those with a track record of professional success. It requires much more than just announcing your retirement one day and signing on as a volunteer the next. You'll need to do both soul-searching and research first to understand which of your skills are transferable and how they can be useful. You'll want to prepare well in advance to shore up your finances, paying off any debts and becoming accustomed to a different standard of living—perhaps living with less income on a trial run for a few months. You may need to mix volunteering with paid work, or find part-time work that will provide health coverage, to ease your transition and the stress on your wallet. And you'll need to create a new professional network in your community, well beyond the circle of former colleagues and contacts you spent decades establishing in your previous career.
Here are some practical steps to help you prepare for your next stage, whether you decide to volunteer, work part-time, start a business—or do all three.
1/6
Step 1: Begin Early
The best time to start mulling a second career is when you are still working, ideally at least five years before your retirement, says Brian Sheahen, managing director at Hudson Oak Wealth Advisory. Prepare a budget for the early years of your new working life, when your income is likely to drop. Coordinate the timing of your transition with your spouse, particularly regarding health insurance coverage if one or both of you are not yet eligible for Medicare.
Anthony Pramberger, 65, started thinking about his next phase two years ago, when he was vice dean for finance and administration at Columbia University's Mailman School of Public Health. He'd put more than four decades into his career, enduring long commutes. He wanted to make a difference in his hometown of Stamford, Conn., something he couldn't manage with his previous schedule. But he also didn't want new financial stress. "I arbitrarily used my 65th birthday as a time to make a change," Pramberger says. "It helped setting a deadline for myself, and I was able to work backward from that."
2/6
Step 2: Fix Your Finances
While still employed, Pramberger and his wife began interviewing financial advisers to help prepare for their post-retirement. They settled on an experienced firm that stress-tested their portfolio using worst-case market scenarios and potential long-term-care needs. Once that was done, Pramberger felt ready to further research his transition. "I wasn't comfortable making that kind of life decision on my own," he says. By 2018, he was enrolled in the Encore Career Transition Program at Union Theological Seminary in New York City, while still working full-time. The four-month program helps adults over 55 envision and prepare for their next chapter. He finished the program and retired last year, reaching his goal of working at several nonprofits in Stamford—with no lag time in between.
It's admirable to have a passion to give back to your community, but like Pramberger, make sure you can afford it first. One of the worst things you can do is enter a lower-paying second-act career with a load of debt, says Kerry Hannon, author of Never Too Old to Get Rich: The Entrepreneur's Guide to Starting a Business Mid-Life (Wiley, $28). Your big-ticket items, such as credit card debt, should be out of the way first. And get out from under an expensive mortgage, if that's what's holding you back. "Have as many Starbucks as you want, but do think about downsizing," Farrell says.
Figuring out how to finance a new business without tapping into retirement savings may be your first task. But with technology making start-ups more efficient, entrepreneurs can easily spend just a few thousand dollars to launch a business, Farrell says. "What they are tapping into instead is their time," he says.
3/6
Step 3: Build a Bridge
Create a transition so you'll still earn money while launching a new career. Steven Podnos, 62, of Cocoa Beach, Fla., was burned out after years as a pulmonary critical care physican and wanted to launch a financial-planning practice, but he knew he couldn't move too quickly. "You have no certainty that the second career is going to provide you with enough income," he says.
Instead of quitting, he kept working in medicine while he slowly built up a financial-planning business. "I spent five years doing some of both, until I saw that I was going to be okay as a financial planner," he says.
Podnos's wife, also a physician, decided to leave medicine to take up landscape painting. So Podnos joined the Air Force Reserve to practice medicine on a limited basis, which qualified him for low-cost military health insurance, as he continued to run his financial-planning practice. "When I leave the military, I can afford to buy private insurance with my income," he says.
He's glad he hedged his bets with the bridge. "If financial planning had not worked out, I would have been able to go back to medicine in some capacity for a while," he says.
4/6
Step 4: Do a Midternship
If you think you might need more structure and support to make a change, look for options through educational institutions and organizations in your community. Find universities and community colleges offering transition programs through the resources page at Encore.org, which supports older adults looking for new careers and purpose. The University of Minnesota Advanced Careers Initiative (UMAC), for example, is a one-year program that includes a "midternship"—an internship for older adults—at a local nonprofit.
Recent UMAC fellow Lisa Mattson, 55, of St. Paul, Minn., ran the business operations of a medical research company for 22 years. As she closed in on retirement, she felt there was more she wanted to do before she stopped working entirely. She began volunteering for a local food pantry and says she "really felt the energy" from it, but she had a dilemma. She had no idea how to find the right nonprofit or even where to start. "We all know professionally how to do a job search, but getting clear on my purpose and what would resonate in the next phase of my working life were the pieces I was grappling with," she says.
She signed up as a UMAC fellow and did her midternship with Second Harvest Heartland, a large food bank. She experienced reverse mentoring, since her boss was in her early thirties. She learned the organization had a need for data analysis, a skill she didn't have, so she signed up for a course on it. She's figured out that "skilled volunteering" is a good way to explore new career options, and with her spouse's health insurance and five to 10 working years ahead of her, she's researching local organizations to find the right match. "It's like trying on shoes to see what fits," she says.
In addition to transition programs, Encore lists a host of other resources, including job listings, fellowships and LinkedIn groups. Abbott, for example, had an Encore fellowship that matched him with his current nonprofit. You can often find transition advice and individual courses through local community education centers and your local library. And you can use your neighborhood listserv to find a support group of other older adults seeking second acts.
5/6
Step 5: Tackle the Internal Work
Beth Lorentz, 59, of St. Paul, Minn., was ready to move on from her 30-year career in product development and brand marketing but found the prospect "absolutely intimidating." She did a midternship through UMAC, working with a nonprofit that provides grants to local women's organizations. "What I gained was experience and insight," she says. "I could witness how I could take my skills in one industry and transfer them to another. I was surprised I could do it, and it gave me some courage and confidence moving forward."
Like Lorentz, you may need to do "an MRI on yourself," as Hannon puts it, to figure out your interests and your true motivation. It's different than just listing your job experience on your résumé. Reflect on childhood experiences that mattered to you and made you happy. Check in with family members and old college roommates. What did you dream about when you were young? What was important to you?
Patty Buchanan, 57, of Croton-on-Hudson, N.Y., ended her career as an immigration judge, worn out by heavy caseloads and a draining commute. She signed up for Union Theological Seminary's program about a year and a half later, reading and studying about transitions and life goals. After retirement, she began to reflect on the link she saw between climate change and migration, and she became increasingly active in organizing events and fundraising on climate change issues. She says the program helped her explore "the spiritual, psychological and sociological ideas regarding the second stage of life." She's also inspired by her 90-year-old mother, a community leader and published poet.
6/6
Step 6: Take It Slow
You may need to adjust to the idea that you're not out to hit a home run on your first try, Hannon says. You'll need to deal with a period of uncertainty and experimentation before settling on your pursuit. "Don't make any rash moves," she says. "Not everyone is hard wired to launch a full-fledged solo enterprise."
Take baby steps. Talk to people who are doing jobs you might be interested in, and ask to job shadow or volunteer. "You'll see if it's as dreamy as you thought," Hannon says.
Hang out a shingle as a consultant in your previous field, and keep consulting as you start your business or take courses to update your skills for a new job, she says. Find help writing a business plan, locating a mentor or just getting information you need, all for free, from Score, a resource partnership with the Small Business Administration.
The path to your second act may be a bit stressful. But remember to enjoy the ride as you enter a new phase of your life.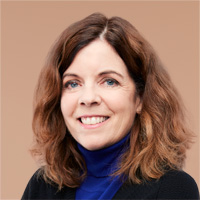 Associate Editor, Kiplinger's Retirement Report
Mary Kane is a financial writer and editor who has specialized in covering fringe financial services, such as payday loans and prepaid debit cards. She has written or edited for Reuters, the Washington Post, BillMoyers.com, MSNBC, Scripps Media Center, and more. She also was an Alicia Patterson Fellow, focusing on consumer finance and financial literacy, and a national correspondent for Newhouse Newspapers in Washington, DC. She covered the subprime mortgage crisis for the pathbreaking online site The Washington Independent, and later served as its editor. She is a two-time winner of the Excellence in Financial Journalism Awards sponsored by the New York State Society of Certified Public Accountants. She also is an adjunct professor at Johns Hopkins University, where she teaches a course on journalism and publishing in the digital age. She came to Kiplinger in March 2017.