5 Great Second Career Moves
Many people suffer from job burnout, but making the decision to change careers can be a bit overwhelming, especially after decades of building expertise.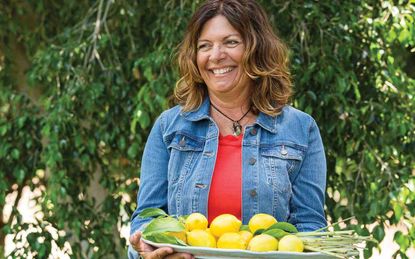 (Image credit: Photograph by Natasha Lee)
Many people suffer from job burnout, but making the decision to change careers can be a bit overwhelming, especially after decades of building expertise. Yet millions of workers are switching careers when they're in their forties, fifties and even their sixties, transferring their skills to a new field—or getting the education or training that allows them to make a fresh start in a new profession. Such encore careers allow them to pursue a passion, undertake work with a social impact or scale back from a demanding profession.
Before you make the leap, study up on the skills or credentials you may need—as well as the cost of earning them—and talk to people in the field that interests you. Volunteering, moonlighting or job shadowing are all ways to get a feel for a new career, says Kerry Hannon, author of Great Jobs for Everyone 50+: Finding Work That Keeps You Happy and Healthy...and Pays the Bills. Hannon advises taking two to three years to do the research and make the transition.
We profile five people who have made their second acts work for them, and we provide tips on how you can make it happen for you, too.
1/5
Making Lemonade Out of Lemons
Previous job: Substitute teacher coordinator
Second act: Lemonade entrepreneur
Lori Volk had two kids in college and one finishing high school when her local school district cut its budget and booted her from her part-time job coordinating substitute teachers. "Not only did I need to figure out how to pay for college, but I thought, Who is going to hire me at 50?" says Volk. While visiting her daughter's high school one day, she joked with a friend that she'd like to bottle and sell the lavender lemonade she created for the stand her children had run years before from their driveway in Ojai, Calif. A student who overheard her asked to try the lemonade, so Volk brought in samples. "Everybody loved it. And I was so excited that I decided I was going to go into business that day," says Volk.
That was in October 2011. Four months later, bottles of Lori's Original Lemonade appeared on the shelves of two local stores, and the momentum built from there. Eventually, Volk's lemonade made its way into Whole Foods stores throughout Southern California, and grocer Vons put it on shelves in 352 of its stores. Lori's Original Lemonade now appears in about 800 stores in several states, including Arizona, California, Hawaii and Nevada.
Her company was profitable in its first year, and sales were up 68% last winter from the year before. Volk now employs about a half-dozen workers, and her husband, Tom, assists with bookkeeping and logistics.
Her organic lemonades come in five flavors—Original, Lavender, Ginger, Lemongrass Lite and Wild Strawberry—and "we don't water it down," says Volk. The lavender and ginger lemonades have won industry awards.
Volk's earlier experience in sales and marketing while working for a cell-phone company now helps when peddling lemonade. Her personal touch has been a strength, too. When pitching her lemonade to retailers, she explains how her business came to fruition, and a different piece of her story appears on the label of each lemonade flavor.
Opening a business has its share of difficulties, not the least of which is raising cash. Volk started with a $5,000 personal loan from a credit union. Later, mentors at SCORE, a nonprofit that advises small-business entrepreneurs, helped Volk with the ins and outs of securing more funding, including a Small Business Administration loan.
For now, all profits are being reinvested in the company. She and Tom use income from his long-running business—manufacturing secure lockers and racks for parking bicycles—to pay the family's bills, including Parent PLUS college loans. To trim expenses, the Volks sold their home in Ojai three years ago and now live on a sailboat off the coast of Ventura.
For Volk, her fifties have been the perfect life stage to start a business. "You don't want to punch a time clock anymore," says Volk. Plus, she says, "you have more confidence in yourself. You know what you're good at."
Kip Tip: Financing a business
Owners of fledgling businesses often rely on their personal credit to get initial financing, using, say, a personal loan or credit card. Once your business is more established, you may qualify for a conventional business loan from a bank or a loan backed by the Small Business Administration. Small-business grants are also available. Search for government grants at Grants.gov.
You can also pitch your product on a crowdfunding site, such as Kickstarter or Indiegogo, through which supporters contribute to your project in exchange for rewards (say, a product sample). Or look for investors who will provide cash in exchange for a stake in your company. Sites such as Circle-Up and Crowdfunder offer access to potential investors.
2/5
Arriving Late to Class
Previous job: Computer sales representative
Second act: High school teacher
Baltazar Villalba had a knack for explaining math and science concepts. But a career as a teacher didn't seem financially viable, so he put his math and science skills to good use in other fields. Villalba spent 10 years as an electrical engineer in the aerospace industry before moving into sales at Hewlett-Packard and IBM. After hitting a dead end, he spent five years as a financial adviser, but it wasn't satisfying enough.
In 2010, Villalba heard about the EnCorps STEM Teachers Program, which helps professionals in STEM fields (science, technology, engineering and math) segue into teaching those subjects at high-needs schools in California. That was a priority for Villalba, who spent part of his childhood in the rough Logan Heights neighborhood of San Diego. "I wanted to work with kids who had never gotten a break," he says. After an initial six months with the EnCorps program, where he served as a volunteer classroom tutor, he applied for an opening at the Los Angeles Urban Teacher Residency (LAUTR), a master's degree program that also led to teaching certification.
After Villalba graduated in 2012, he spent a year teaching pre-algebra at a middle school in the Watts neighborhood, "one of the toughest assignments you can get," he says. "The kids have gone through trauma." For the past three years, he taught at a charter high school for at-risk teens in Compton. That school recently closed, and he's now seeking a new position.
He has used his sales skills to connect with students, and his fluency in Spanish helps him communicate with parents who don't speak English. Villalba's salary is half of what he made in sales, but he has adjusted to spending less. He doesn't plan to retire soon. "The greatest thing is when I see the students graduate, especially when they come from difficult circumstances," he says.
Kip Tip: Get a teaching certificate fast
Alternative certification programs in education help second-careerists become certified elementary or high school teachers—often in rural or high-needs urban areas—without returning to college to complete another undergraduate degree. You will typically become a paid teacher early on while completing your coursework. Most programs take one to two years. Check your state's department of education website for approved programs, or look up options at alternativecertification.org.
3/5
Heeding the Call to Give Back
Previous job: Banker
Second act: Nonprofit associate director
Banking runs in Robin Hager's family. Her father was a community banker for 50 years, and she never thought about pursuing another path. Hager, of Greensboro, N.C., spent more than 30 years in a variety of roles at large regional and community banks, culminating in a decade-long tenure as an executive vice president and chief administrative officer. After her employer underwent two acquisitions (the latest from an out-of-state bank), Hager sensed her role there was ending.
When she left in March 2017, she wasn't ready to retire, and moving away from Greensboro to start over at a bank in another state was unimaginable. "The only thing I'd ever done was banking, and I wasn't sure what else to do," she says.
The answer arrived two months later thanks to her years of volunteering at a local nonprofit, the Women's Resource Center of Greensboro. Hager discovered the center in 2011 and fell in love with its mission to help women in every facet of life, including the workplace. She mentored women, taught financial literacy and served on the board. When the center's executive director called her in May 2017 to ask if she could suggest a candidate to run the Women to Work program—which counsels women on how to polish a résumé, interview effectively and market their skills—Hager volunteered. Shortly after starting her new job, Hager was promoted to associate director. Now she writes grants, handles financial matters and teaches financial literacy, putting her banking background to good use.
Hager had to adjust to cultural differences between a big company and a small nonprofit. "I'm a people person, and I missed the interactions with more people at the bank," she says. She also switched from overseeing seven departments where she could delegate tasks to being one of seven paid employees at a workplace where everyone made their own photocopies. But her new job offers a change from the breakneck pace of banking to a calmer, more predictable workday, and her 65-hour workweeks have been cut in half.
Hager's salary has taken a hit. She estimates she earns one-fourth of the income she took home during her banking days. But she and her husband no longer have a mortgage or college bills.
"I tell people that I now work for my passion rather than being passionate about work," she says.
Kip Tip: Volunteer for a new career
Volunteering at a charity can help you develop skills, understand the workings of a nonprofit and give you an "in" when paid jobs pop up. But Eileen Heisman, of the National Philanthropic Trust, warns that a transition from the for-profit to the nonprofit sector can take time and often involves a pay cut. A lot of nonprofit work is challenging, she says. Find a cause that syncs with your interests (get ideas at volunteermatch.org, and volunteer regularly.
4/5
Rx for Money Problems
Previous job: Orthopedic surgeon and medical administrator
Second act: Financial adviser
In 1983, Bob Tucker and his wife were raising three children, and Bob was developing his career as an orthopedic surgeon in St. Louis. The Tuckers decided to hire a financial adviser and found Jeff Buckner, who was opening an advisory firm, Plancorp, based on a fiduciary model, meaning that he would put his clients' best interests first and accept no commissions for selling products. With Buckner's guidance, the Tuckers set a goal that by the time Bob hit age 55, they would be financially comfortable enough to make working optional. "At that point, I didn't really have any thought of doing something else," says Tucker.
Over the next couple of decades, Tucker continued to advance his career, specializing in hand surgery and becoming involved in the administrative side of the medical group where he worked. To boost his business savvy—and to keep his options open—he went back to school to earn an MBA. By his mid fifties, he was serving as medical director for his group practice, a role that was increasingly eating into his time. He faced two unappealing possibilities: Become a part-time physician or spend less time with family.
Fortunately, the financial groundwork he'd laid years before paid off. Buckner agreed that Tucker was in good financial shape to leave medicine and offered him a job at Plancorp, which had several medical professionals among its clientele whom Tucker could help. In 2006, Tucker began working for Plancorp, where he's known around the office as "Dr. Bob." Today, he serves as a vice president and wealth manager for the firm.
Gaining credibility as a financial adviser was an early challenge for Tucker, who had built a solid reputation in the medical world. "I was a little naive thinking that my expertise would translate right away to expertise in the financial-services industry," he says. "It was several years before my peers and other professionals really recognized my credentials."
He had learned about finance and investments while studying for his MBA, and he earned a Series 65 license as an investment adviser representative when he joined Plancorp. To burnish his status as an adviser, he wrote financial articles for medical journals and spoke to groups of doctors and medical administrators about financial planning.
In other ways, Tucker's background as a physician has been beneficial in his new role. Several of his clients are doctors. "We can speak the same language, and they have a sense that I understand what they've gone through," he says. Plus, advising clients on financial matters isn't a far cry from treating patients. "I develop relationships with individuals, I help them identify a problem and a solution to that problem, and then I monitor the solution to be sure that it is taking care of the problem. That's exactly what I did as a physician."
Kip Tip: Becoming a Financial Adviser
To become an investment adviser representative, you must pass the Series 65 exam administered by the Financial Industry Regulatory Authority. The test includes questions on economics, investments, strategies and regulations.
The path to becoming a certified financial planner (CFP)is more rigorous. You must complete courses on financial planning, pass an exam, and accumulate 4,000 hours in an apprenticeship supervised by a CFP or 6,000 hours of professional experience related to financial planning.
5/5
From the Corporate World to Coaching
A high school tennis player early this year looked at me during practice and asked, "What's your day job, Coach?"
"Oh, you mean this," I said, holding up the security badge hanging from my neck. "This gets me into the school. I don't have a day job anymore."
I had just retired from my job at aerospace giant Boeing and started a new chapter as a tennis coach at a large Catholic high school in downtown Chicago. Now, instead of advising corporate leaders on how to talk about layoffs or new product launches, I was demonstrating how to hit proper ground strokes.
For years, I played a lot of tennis to stay fit and unwind, frequently packing my gear to squeeze in a set whenever I could as I traveled the world for my job in public relations. With a millennial son out of the house and my financial adviser smiling at my 401(k) balance, the time was right to try making this lifelong sport more than a pastime. And after I turned 60 three years ago, I made a plan to say goodbye to the corporate world and become a tennis pro.
Plotting my strategy. In early 2017, I talked to my club's tennis director, who suggested enrolling in one of the top programs for teaching pros, which cost about $400. Over the next few months, I plowed through six online classes, attended a weekend on-court seminar and crammed for a 100-question exam. By the summer of that year, I had my instructor certification.
By then, Boeing had started making changes I didn't really love, and I moved my retirement date up by six months, to November 2017. That could have left me fidgeting through the long, cold Chicago winter. But because I started planning early, I was ready.
After becoming certified, I got some on-court experience by serving up a Friday-night mixer and running a doubles tournament at my tennis club. As soon as I retired, I started networking with tennis pros over coffee—gallons of coffee—and learned that teaching part-time at a private club was the domain of former NCAA Division I and II college players, not recreational players like me. But they (and some family members) suggested volunteering to coach high school tennis.
Volunteering was an option because I didn't have to earn a lot of money teaching tennis, thanks to my wife's job and her employer-provided health insurance, some rental-property income, our savings and my soon-to-be-tapped company pensions.
Coaches, it seemed, were in high demand. I quickly landed interviews with three high school athletic directors—each pleased with my cert­ification, enthusiasm for the game and (most important) my idle afternoons. Each offered a stipend of several thousand dollars for the upcoming boys' tennis season.
I accepted a position as an assistant coach at Saint Ignatius College Prep, where 20 boys made up the Wolfpack varsity and junior varsity teams. Emphasizing teamwork and physical fitness, we ran two hours of practice each weekday to prepare for a heavy, 30-match season from mid March to mid May. Guided by two former college players among our coaches, I learned how to evaluate players, run skill-developing drills, boost the players' fitness level and give positive feedback to help them do their best in match play.
As the boys' season finished up, the head coach asked me to stay on to coach the girls' team beginning in early August. Heading into summer, I landed a gig to teach a 90-minute beginner adult class at public tennis courts twice a week. But after the first four-week session, the owner said two college-level players on his coaching roster were back, and I was benched.
But I'm not worried. There are lots of ways to be professionally involved in tennis—on and off the courts. And I'm doing everything I can to make my encore career a smashing success. Story by Joseph Tedino

Associate Editor, Kiplinger's Personal Finance
Miriam lived in Toronto, Canada, before joining Kiplinger's Personal Finance in November 2012. Prior to that, she freelanced as a fact-checker for several Canadian publications, including Reader's Digest Canada, Style at Home and Air Canada's enRoute. She received a BA from the University of Toronto with a major in English literature and completed a certificate in Magazine and Web Publishing at Ryerson University.