HIGH-END VACATION HOMES FOR LESS
Dream of living a million-dollar lifestyle at a fraction of the cost?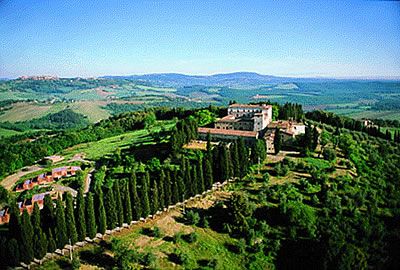 (Image credit: Ritz Carlton Club/Kapalua Bay)
Dream of living a million-dollar lifestyle at a fraction of the cost? The latest twist in timeshares, so-called "fractional ownership," gives you deeded ownership of a portion of a luxury home at perhaps 10% to 15% of the cost -- and without the headaches of maintenance.
Don't let the savings figures fool you, though. Fractionals (also called residence clubs) are targeted to the wealthy. You'll pay about $60,000 to $800,000 to use the house or condo, typically for four to 16 weeks per year. Annual maintenance fees run between $5,000 and $10,000. Still, it's one of the fastest-growing trends in vacation homes. Take our tour of ten fractional-ownership properties:
1/10
SANDESTIN, FLA.
Resort: Storied Places, Sandestin Beach and Golf Resort
Price: $199,900
Ownership: 1/10 share; four weeks annually
Amenities: Clubhouse, honor bar, fitness facility, indoor/outdoor spa treatment rooms, screened summer kitchen, neighborhood dock with kayaks and canoes
Enjoy Southern coastal living in one of these 14 private bay front residences on Florida's Gulf Coast. The three-bedroom, 2,300 square-foot homes are located on the Burnt Pine Golf Club and feature clean, simple architecture, screened porches, media rooms and gourmet kitchens. Golf, beachcombing and wildlife watching are all prime sports here.
2/10
SNOWMASS, COLO.
Resort: Timbers Club
Price: $485,000
Ownership: 1/8 share; six weeks annually
Amenities: Swimming pool, fitness room, clubhouse, slope-side ski lockers with valet service, grocery stocking, concierge, limousine shuttles
These three-bedroom condos sit right on the slopes of Snowmass Ski Area near Aspen, Colo. Members own a deeded one-eighth interest in one of the 36 ski-in ski-out residences -- but owners can stay in any of the units. The homes are 2,000 square feet and feature stone entries and fireplaces, gourmet kitchens with slab granite counter tops and marble bathrooms with a steam shower and soaking tub.
3/10
ST. THOMAS, U.S. VIRGIN ISLANDS
Resort: Ritz Carlton Club
Price: Low $100,000s to low $300,000s
Ownership: 1/12; three weeks annually
Amenities: Spa, salon, swimming pools, fitness center, aquatic center with watercraft, concierge, lounge
Your tropical getaway in the Caribbean sits on 30 oceanfront acres on Great Bay. Condo residences come with private balconies or patios, marble bathrooms and fully equipped kitchens and dining rooms. Two- and three-bedroom units are available.
4/10
JACKSON HOLE, WYO.
Resort: Teton Springs
Price: $325,000
Ownership: 1/6; two months annually
Amenities: Golf courses, swimming pools, sports barn, tennis club and nearby national parks
Get back to nature from the comfort of one of 16 furnished, three-bedroom private cabins in the Yellowstone/Grand Teton area. Owners get a one-sixth share of a home overlooking Warm Creek. Teton Springs is about 20 miles west of Jackson Hole, in Victor, Idaho. Each 3,000 square-foot cabin features Rocky Mountain views, a covered porch, stone fireplace, attached garage and jetted tub.
5/10
TUSCANY, ITALY
Resort: Castello di Casole, Timbers Resorts
Price: About $479,000 to $860,700
Ownership: 1/8 or 1/10; four weeks annually
Amenities: Spa, bilingual concierge, airport transportation, fitness center, cooking classes, hiking and biking trails
This 4,200-acre historic estate lies in the Tuscan hillside between Florence and Siena and consists of several stand-alone stone-walled farmhouses hundreds of years old and carefully restored to their rustic beauty -- with all the modern conveniences. Homes feature vaulted ceilings and wood-burning fireplaces, as well as private infinity pools. There's a working vineyard and olive press on the property.
6/10
LAKE PLACID, N.Y.
Resort: Whiteface Lodge
Price: $80,000 one bedroom, $165,000 two bedroom, $205,000 three bedroom
Ownership: 1/12; four weeks annually
Amenities: Concierge, spa, canoe club, tennis, swimming pool, ice-skating rink, game room with bowling lanes, 54-seat theater, fitness center, luxury shuttle service
Unwind in your own private slice of the Adirondack wilderness of upstate New York. The Whiteface Lodge Private Residence Club includes 86 condos ranging from 700 to 3,800 square feet. The residences feature rustic mountain décor (wainscoting, gas fireplaces and hand-forged fixtures) with luxury touches (heated floors, jetted tubs and flat-screen TVs).
7/10
PUNTA MITA, MEXICO
Resort: Four Seasons Residence Club
Price: $191,900 two bedroom, $242,400 three bedroom
Ownership: 1/12; three weeks annually
Amenities: Grocery stocking, custom-catering by a Four Seasons chef, child care, teen center, spa, golf, tennis, infinity swimming pool
These two- and three-bedroom villas range from about 2,700 to 3,300 square feet. Decorated in plush Mexican style, the residences have sliding glass walls to the terrace, comfy lounge chairs, ocean views and a private infinity-edge pool (pictured). Indoors, owners enjoy a gourmet kitchen, vaulted ceilings and luxe touches, such as tropical woods and stone-mosaic floors. Phase I is sold out, but phase II is currently for sale with completion by summer 2008.
8/10
TREMBLANT, QUEBEC, CANADA
Resort: Storied Places Tremblant
Price: About $177,647
Ownership: 1/10; four weeks annually
Amenities: Five golf courses, game room, fitness facilities, infinity swimming pools, hot tub, club room, sauna
This resort offers members partial ownership in one of 11 four-bedroom condominiums. The 3,000 square-foot residences offer ski-in ski-out access to the Tremblant ski resort, lake or mountain views, cathedral ceilings and a professional-grade kitchen. When snow isn't in season, the area offers golf, hiking, rock climbing, tennis, biking, horseback riding and water sports.
9/10
NEW YORK, N.Y.
Resort: The Phillips Club
Price: $215,000 one-bedroom, $410,000 three-bedroom
Ownership: 1/8; 45 days annually
Amenities: Sports club, pool, spa facilities, maid services, 24-hour concierge
In the heart of Manhattan (Lincoln Center), these fully furnished city apartments leave nothing to be desired. The Phillips Club is a 74-unit building with luxury hotel amenities. Stylishly decorated, the junior suite, one-, two- or three-bedroom units feature marble bathrooms, full kitchens and sleek entertainment centers to create the ultimate urban retreat.
10/10
KAPALUA BAY, HAWAII
Resort: Ritz Carlton Club
Price: Low $300,00s to high $800,000s
Ownership: 1/12; three weeks annually
Amenities: Concierge, golf course, beach club, snorkeling equipment, swimming pool, spa
In Hawaiian, Kapalua means "arms embracing the sea," and each three- or four-bedroom condo at this Maui club will enjoy ocean access and views. The property will consist of 84 units, each about 3,000 to 4,270 square feet with luxurious details, such as African mahogany wood trim, marble bathrooms and Asian wood floors. You can buy your fractional interest now, and construction is slated for completion in 2008.