10 Great Places to Live, 2013
What makes a city a great place to live?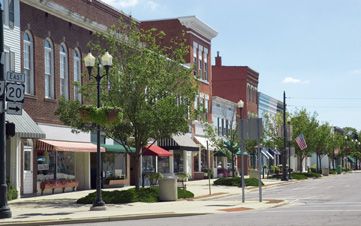 (Image credit: Thinkstock)
What makes a city a great place to live? By our definition, good jobs, reasonably priced homes, decent schools, great health care and manageable size are all essential parts of the mix. We started with metro areas that have a population of 1 million or less and came up with a list of cities that met those criteria.
Then we whittled the list to ten cities and sent Kiplinger's reporters to each one to find the extra ingredients that make them special: say, a gorgeous setting, a green sensibility, a brainiac population or a rah-rah sports culture. Want to see a moose on your daily walk? They're a common sight in our #9 city. Rub elbows with celebrities? A surprising number of them call our #4 city home. There's something for everyone in our picks for 10 great places to live.
Disclaimer
Population figures are from the 2010 U.S. Census. Unemployment rates are from the Bureau of Labor Statistics; rates are preliminary data as of May 2013 and aren't seasonally adjusted. The cost-of-living data, also from BLS, is as of March 31, 2013; national average = 100. Sources for home values include Alaska Multiple Listing Service, Arkansas Association of Realtors, C2ER, Coldwell Banker Iowa Association of Realtors, New York Association of Realtors, RealEstateMontana.com, Real Estate Center at Texas A&M University, Santa Fe Association of Realtors, South Carolina Association of Realtors and Vermont Realtors. National average for median home value is as of June 30 from Clear Capital. National average for median household income per the U.S. Census's 2011 American Community Survey.