5 Good Stocks to Buy While They Are Cheap
Energy stocks may be the biggest losers of the past year.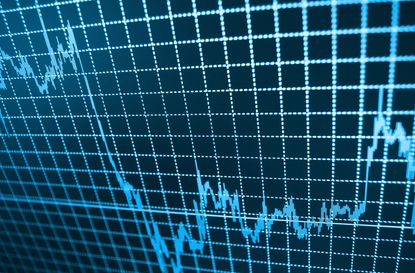 (Image credit: Thinkstock)
Energy stocks may be the biggest losers of the past year. But the market's slide since early December has pulled down everything from banks to chemical companies. Some of the worst-performing sectors lately have been financials, health care and industrials—each tumbling more than the 5.1% decline in Standard & Poor's 500-stock index in January. Overall, about one-third of companies in the index trade 30% or more below their 52-week highs, according to Citibank.
Stocks in areas such as athletic wear, finance and technology now look considerably cheaper, despite little or no change in their long-term outlooks. Analysts have actually raised their profit forecasts on some of these stocks. And although they could fall with the rest of the market, buying them at today's prices should produce solid returns over the next year or two.
Check out five S&P 500 stocks that have become too cheap to ignore.
All prices and yields are as of February 3. Price-earnings ratios are based on estimated earnings for the next 12 months.
Senior Associate Editor, Kiplinger's Personal Finance
Daren joined Kiplinger in July 2015 after spending more than 20 years in New York City as a business and financial writer. He spent seven years at Time magazine and joined SmartMoney in 2007, where he wrote about investing and contributed car reviews to the magazine. Daren also worked as a writer in the fund industry for Janus Capital and Fidelity Investments and has been licensed as a Series 7 securities representative.