10 Worst Stocks of the Bull Market
Pity investors who have held commodity stocks all the way through this long bull market.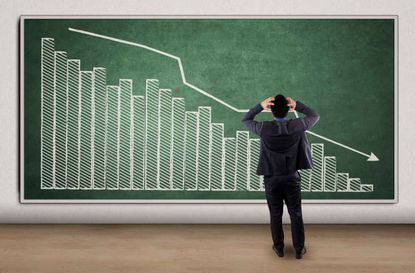 (Image credit: Thinkstock)
Pity investors who have held commodity stocks all the way through this long bull market. Although the major stock indexes have more than tripled since the last bear market bottomed, on March 9, 2009, stocks tied to oil, gas, precious metals and other commodities have sunk over the past 7½ years-plus, leaving shareholders with sometimes striking losses.
Of course, yesterday's losers can sometimes prove to be the hot stocks of tomorrow. That may be especially true for energy stocks, particularly now that the OPEC oil cartel seems intent on cutting production, which could help boost crude prices. With that in mind, we took a closer look at the 10 stocks that performed the worst from the start of the bull market until mid September. We found a few diamonds in the rough, plenty of value traps and a few that could go either way.
Stocks were selected from the components of the Standard & Poor's 500 index by Morningstar and are listed in order of worst performance from March 9, 2009, through September 19, 2016. Prices, returns and related data are as of October 11. Price-earnings ratios are based on estimated year-ahead earnings. Returns are cumulative.
Contributing Editor, Kiplinger's Personal Finance
Kristof, editor of
SideHusl.com
(opens in new tab)
, is an award-winning financial journalist, who writes regularly for
Kiplinger's Personal Finance
and CBS MoneyWatch. She's the author of
Investing 101, Taming the Tuition Tiger
and
Kathy Kristof's Complete Book of Dollars and Sense
. But perhaps her biggest claim to fame is that she was once a
Jeopardy
question: Kathy Kristof replaced what famous personal finance columnist, who died in 1991? Answer: Sylvia Porter.