5 Stocks to Buy for 2018
This bull market has been a long-running one, almost a record.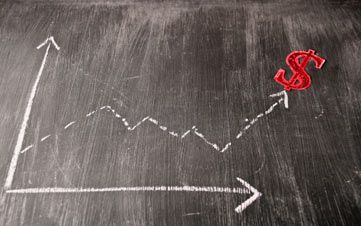 (Image credit: Getty Images)
This bull market has been a long-running one, almost a record. But the challenges are mounting, making for a volatile market. Normally at this stage, investors might think about raising their bond holdings, or choosing more defensive stocks, such as utilities. That's probably not the right call this time, as bonds and high-yielding "bond proxies" in the stock market are sinking as rates rise.
We see potential in the energy sector, technology and financials. Small-company stocks have momentum, too, and we've included one in our list of five stocks with potential for 2018.
Data is as of May 18, 2018.
Executive Editor, Kiplinger's Personal Finance
Anne Kates Smith brings Wall Street to Main Street, with decades of experience covering investments and personal finance for real people trying to navigate fast-changing markets, preserve financial security or plan for the future. She oversees the magazine's investing coverage, authors Kiplinger's biannual stock-market outlooks and writes the "Your Mind and Your Money" column, a take on behavioral finance and how investors can get out of their own way. Smith began her journalism career as a writer and columnist for USA Today. Prior to joining Kiplinger, she was a senior editor at U.S. News & World Report and a contributing columnist for TheStreet. Smith is a graduate of St. John's College in Annapolis, Md., the third-oldest college in America.