Stocks That Warren Buffett Is Buying and Selling Now
When it comes to the stock market's so-called "smart money," Warren Buffett is arguably still king of the hill.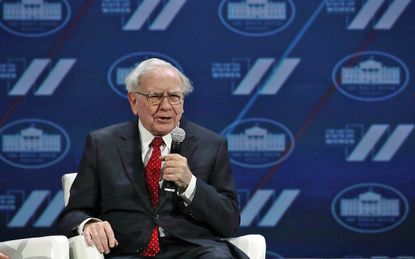 (Image credit: Getty Images)
When it comes to the stock market's so-called "smart money," Warren Buffett is arguably still king of the hill. Even at 87 years of age, the Oracle of Omaha remains involved with the stock-picking done by his iconic investment fund Berkshire Hathaway (BRK.B), and he hasn't lost his touch. Riding his coattails, or at least studying what he's buying (and why), can be a smart move.
That's not a tough thing to do. Fund managers are required to report their portfolio's position to the SEC each and every quarter. Just by cross-referencing the most recent report with the previous one, it's not too difficult to figure out what Buffett has been buying and selling.
And Berkshire just filed its most recent report (called a 13F) on Wednesday, Feb. 14.
Here's a look at what Warren Buffett and Berkshire Hathaway bought during the fourth quarter covered by this 13F. Yes, it's slightly old news now, as he's disclosing what he has already done and not what he's going to do. But there's still plenty of worth in this info. After all, Buffett's preferred holding period is "forever," so these picks have shelf life for any investor that wants to follow his lead.
Disclaimer
Data is as of Feb. 14, 2018. Stocks are listed in alphabetical order. The number of shares held by Berkshire Hathaway are as of the fourth quarter.
James Brumley is a former stock broker, registered investment adviser and Director of Research for an options-focused newsletter. He's now primarily a freelance writer, tapping more than a decade's worth of broad experience to help investors get more out of the market. With a background in technical as well as fundamental analysis, James touts stock-picking strategies that combine the importance of company performance with the power of stock-trade timing. He believes this dual approach is the only way an investor has a shot at consistently beating the market. James' work has appeared at several websites including Street Authority, Motley Fool, Kapitall and Investopedia. When not writing as a journalist, James works on his book explaining his multi-pronged approach to investing.