5 Top ESG Stocks on RBC Capital's 'Best Ideas' List
If you want to invest with a clean conscience, look no further.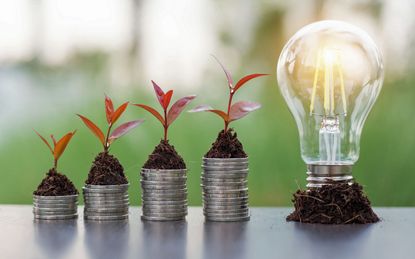 (Image credit: Getty Images)
If you want to invest with a clean conscience, look no further. RBC Capital has just released a report revealing its favorite stocks for sustainable investing. These are stocks that the firm rates Outperform (the equivalent of Buy) according to its traditional fundamental financial analysis – and that score highly on key environmental, social and governance (ESG) factors.
ESG spans a wide array of factors, from being environmentally sustainable and protecting consumers to boasting gender diversity in the boardroom and ensuring equal pay for employees, and many more.
"It is thought that ESG factors can be strong signals for future opportunities as well as potential risks including share price volatility, earnings stability and issues management," write RBC Capital analysts, adding, "incorporating environmental, social and governance factors alongside traditional financial analysis can be additive as indicators of corporate performance."
Indeed, a Morningstar study of its ESG indexes released earlier this year showed that sustainable investing pays off. "We found that 41 of the 56 Morningstar's ESG indexes outperformed their non-ESG equivalents (73%) since inception," it says. "… Morningstar ESG indexes tend to select companies that are less volatile and possess stronger competitive advantages and healthier balance sheets than their non-ESG equivalents."
Here are five of the best ESG stocks on RBC Capital's "Global ESG Best Ideas List." Each of the stocks not only gets RBC's seal of approval, but sports a Moderate Buy or Strong Buy consensus rating from analysts tracked by TipRanks.
Contributing Writer, Kiplinger.com
Harriet Lefton, originally from the U.K., began her career as a journalist specializing in the niche world of metal markets. She graduated from the University of Cambridge before becoming a qualified U.K. lawyer. Now she has turned her attention to the world of financial blogging, covering U.S. stocks, analysts and all manner of things finance-related.