5 of the Best Consumer Stocks You Can Buy
Consumer stocks as a whole are among some of the biggest beneficiaries of the current nine-year bull market.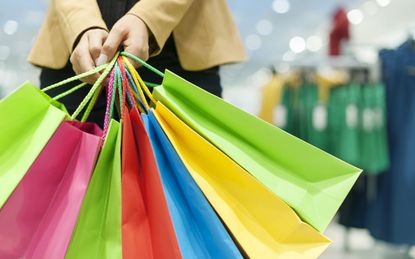 (Image credit: Getty Images)
Consumer stocks as a whole are among some of the biggest beneficiaries of the current nine-year bull market. However, as we move through a period of uncertainty and change where tariffs and trade wars could affect some of these very same companies, investors need any edge they can get to make money in the years ahead.
Technology may be that edge. It's already playing a large role in the success and failure of many of this country's biggest consumer stocks, and tech looks to be an even greater determinant of who wins and loses five to 10 years from now.
RBC Capital Markets recently took out its futurist cap, producing a study entitled "Imagine 2025," which highlights the six themes it feels will drive business growth over the next seven years – and the stocks that will benefit as a result.
The themes mostly revolve around technology, but RBC also has addressed non-tech issues such as climate change, population growth, urbanization and others to develop a list of 69 companies it feels will lead the way through 2025.
The following are five of the best consumer stocks to buy right now. What makes them stand out from the rest is that each utilizes one or more of RBC's "Imagine 2025" themes to deliver better-than-average shareholder returns.
Disclaimer
Data is as of Aug. 14, 2018.
1/5
Stitch Fix
Market value: $3.3 billion
If there's a consumer stock that has used artificial intelligence more appropriately than Stitch Fix (SFIX, $33.75), I'd love to know about it.
Stitch Fix provides a subscription service for adults that customizes monthly delivery of clothing, meeting subscribers' styles and tastes as identified both in an initial questionnaire and through ongoing feedback from customers. And the longer a customer belongs to the service, the better Stitch Fix gets at delivering the right goods, thanks to its AI.
"In our over 15 years of covering consumer stocks, a common thread among our strongest companies is the ability to inspire and create desire," KeyBanc analyst Edward Yruma wrote in a recent note to clients. "In many regards, Stitch Fix serves as the modern archetype of the heyday department store — helping consumers understand what is new and interesting, offering a wide selection, and offering a very personalized edit."
A recent headline to pay attention to: In July, Stitch Fix launched a service for kids that will include eight to 12 items per delivery at $10 to $15 for any article of clothing the subscriber opts to keep. Shares jumped 9% on that particular bit of news – a warm reception.
2/5
Amazon
Market value: $937.9 billion
Amazon.com's (AMZN, $1,919.65) overarching goal of securing as much of our disposable income as possible now and in the future means the company's fingerprints are all over the six themes that RBC feels will drive business growth.
Thanks to Amazon Web Services, the company's cloud business, continues to provide Amazon with the profits to reinvest in e-commerce – the less profitable side of Bezos' empire, but the one that ultimately should get it to a trillion dollars in market cap, and possibly even a second trillion dollars down the road.
Leading the charge will be Amazon Prime, its monthly or annual membership that gives Amazon customers free two-day delivery, Prime video streaming, etc. In May, the company raised the annual fee from $99 to $119 in the U.S.
"The Prime membership price increase is a solid margin tailwind," wrote MKM Partners analyst Rob Sanderson. "Prime is thought to be at around 55 million households in the U.S., (which will result in) about $1 billion of incremental profit contribution (annual basis) beginning Q3."
The combination of AWS and Prime is an unbeatable one.
3/5
Apple
Market value: $1.0 trillion
Apple (AAPL, $209.75) sells a lot of iPhones — estimates suggest it sold 42.1 million of them in the June quarter alone. But Apple's Services division, which includes the App Store and iTunes, is enjoying double-digit revenue growth each quarter, providing a strong one-two punch.
"Apple Services in total represent about 15 percent of total company sales and is the second largest contributor to margin dollars," Citigroup analyst Jim Suva wrote in early July. "We note Apple's internal goal to double Service revenues from fiscal year 2016 to fiscal year 2020 seems reasonable."
Apple's revenue diversification is impressive. Bank of America Merrill Lynch analyst Wamsi Mohan sees augmented reality contributing as much as $8 billion annually to Apple's top line.
"We think AR apps will command a price premium," Mohan wrote in a July 10 note to clients. "We reiterate our Buy on strong capital returns, continued strong growth in Services revenues and AR providing yet another competitive advantage."
Among consumer stocks, Apple and Amazon bring some of the most impressive weapons caches to the table.
4/5
Lululemon
Market value: $17.1 billion
Athleisure mainstay Lululemon (LULU, $129.47) announced Calvin McDonald as its CEO in late July. By the time Sephora's North America leader takes over the top role Aug. 20, the top job will have been empty for six months.
Chairman Glenn Murphy, formerly CEO of Gap (GPS), had to make sure the man or woman hired would be able to fix the toxic corporate culture former CEO Laurent Potdevin encouraged in the four years he was in charge. Analysts generally are happy with McDonald's hiring.
"On the qualitative front – today's high caliber hire at the helm accelerates the turning of the tide at LULU in our view with the management bench moving from a point of investor contention to among the Best-In-Class," wrote JPMorgan analyst Matt Ross July 23 in a client note. "A CEO from Sephora/LVMH, CFO from VF Corp, COO from J Crew, Sun Choe at CMO (hired 11/2016), three seasoned regional heads in place (Americas, Europe, Asia), and Chairman of the Board Glenn Murphy remaining a key advisor to the team."
Corporate quality flows from the top. Given that, you ought to be very excited about the future if you're a LULU shareholder.
5/5
Macy's
Market value: $12.8 billion
Jeff Gennette's success in the top job at Macy's (M, $41.82) comes from the fact he's not a bean counter, but rather a merchant.
As technology has crept into the retail shopping experience, retailers straddle a fine line between using tech to help customers find what they want more quickly and turning off the customer by over-automating the process. Give people what they want in an attractive shopping environment, and they'll come back.
"He has a feel, he has an eye, he's a merchant. The stores have a better look and feel," Jim Cramer said on Squawk on the Street in May. "It's not in the numbers. It's about good-looking merchandise."
Also, don't forget consumer spending is growing amid a still-flourishing economy.
"Historically, this is a very cyclical business and investors looking to benefit from the improving consumer spending environment, and the strong fashion cycle, should consider Macy's more closely," Susquehanna analyst Bill Dreher wrote in a May note to clients.
Macy's, left for dead after years of stock losses, is suddenly a consumer momentum play, up nearly 60% in 2018. The retailer's ability to properly incorporate technology into its operations should keep it moving in the right direction.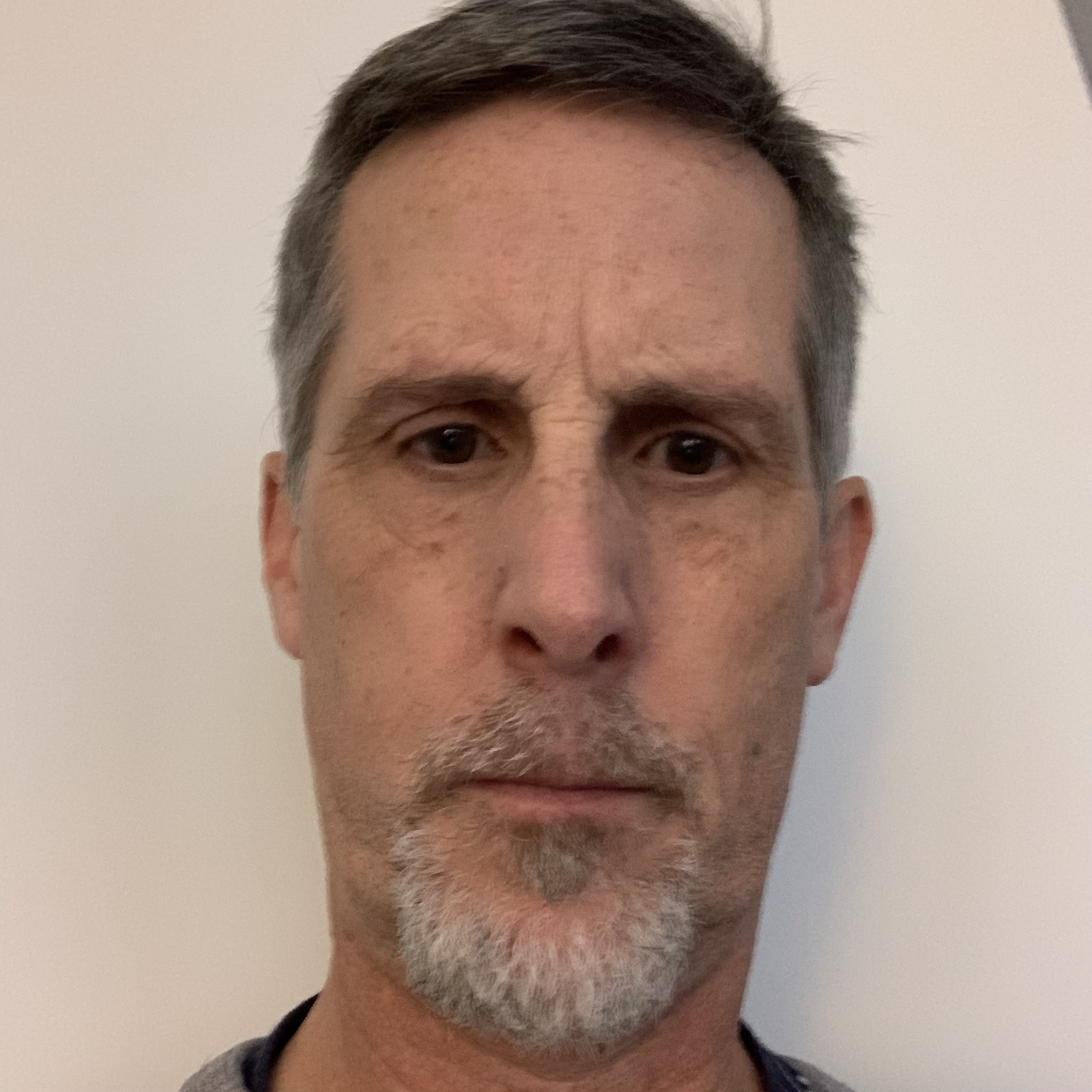 Contributing Writer, Kiplinger.com
Will has written professionally for investment and finance publications in both the U.S. and Canada since 2004. A native of Toronto, Canada, his sole objective is to help people become better and more informed investors. Fascinated by how companies make money, he's a keen student of business history. Married and now living in Halifax, Nova Scotia, he's also got an interest in equity and debt crowdfunding.