10 Blue-Chip Stocks Left Out of 2017's Rally
As far as market gains go, 2017 has been a very pleasant surprise.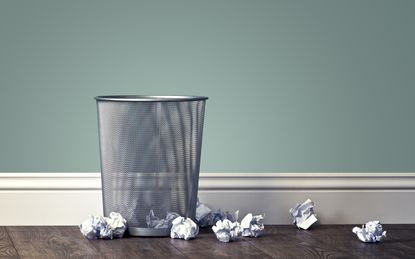 (Image credit: Getty Images)
As far as market gains go, 2017 has been a very pleasant surprise. The Standard & Poor's 500-stock index is on pace to end the year up 17%-18%, not just defying expectations, but decisively knocking down early assumptions from several professional market handicappers that a Donald Trump presidency would torpedo stocks.
However, not all equities hitched a ride on board the bullish train. Some of the market's most beloved blue-chip stocks have suspiciously moved against the grain, dishing out losses most shareholders weren't expecting, broad up-year or not.
Here's a deeper look at what went wrong for 10 key companies in 2017, and to what extent shareholders paid the price for those missteps. It's a little shocking to see how much ground some of these respected blue chips were able to lose in just a few months.
Data is as of Dec. 13, 2017. Stocks are listed in reverse order of year-to-date losses. Click on ticker-symbol links in each slide for current share prices and more.
Contributing Writer, Kiplinger.com
James Brumley is a former stock broker, registered investment adviser and Director of Research for an options-focused newsletter. He's now primarily a freelance writer, tapping more than a decade's worth of broad experience to help investors get more out of the market. With a background in technical analysis as well as fundamental analysis, James touts stock-picking strategies that combine the importance of company performance with the power of stock-trade timing. He believes this dual approach is the only way an investor has a shot at consistently beating the market. James' work has appeared at several websites including Street Authority, Motley Fool, Kapitall and Investopedia. When not writing as a journalist, James works on his book explaining his multi-pronged approach to investing.