8 Best Nasdaq Stocks for Dividends
You might not think of "Nasdaq" as synonymous with big dividends.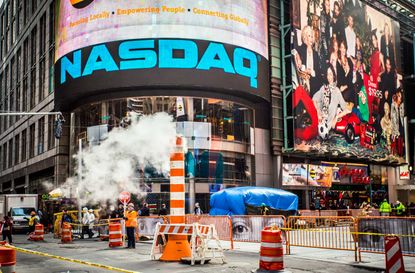 (Image credit: Thinkstock)
You might not think of "Nasdaq" as synonymous with big dividends. The Nasdaq Composite index, which essentially consists of every domestic and foreign stock that trades on the exchange, has long been heavy on technology. And technology companies have historically shown a bias for reinvesting their profits to finance future growth, rather than returning cash to shareholders. None of the FANGs — Facebook (symbol FB), Amazon.com (AMZN), Netflix (NFLX) and Google (GOOGL), now called Alphabet — pays a dividend.
But if you dig a little deeper, you'll find some rich payouts. Here are eight Nasdaq-listed companies with generous dividends that have the potential to grow. Even better, many of the stocks are dirt cheap. Several of the companies have similar profiles: large technology firms that are past their years of rapid growth but still throw off a lot of cash, which can be used to boost distributions. But the Nasdaq holds more than just tech, so we've also included a few companies from other sectors, as well as some less-well-known tech firms.
Disclaimer
Share prices and related data are as of February 17. Price-earnings ratios are based on estimated earnings over the next four quarters, including the current one.

Contributing Editor, Kiplinger's Personal Finance
Elizabeth Leary (née Ody) first joined Kiplinger in 2006 as a reporter, and has held various positions on staff and as a contributor in the years since. Her writing has also appeared in Barron's, BloombergBusinessweek, The Washington Post and other outlets.