10 Best College Values Under $20K a Year
The cost of a public college education continues to rise, despite an improving economy.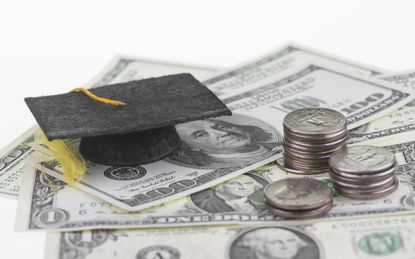 (Image credit: Thinkstock)
The cost of a public college education continues to rise, despite an improving economy. The University of Maryland recently announced a rare midyear tuition increase of about 2%. The governing board of the University of North Carolina system is considering hiking tuition 4% next year and 3.5% the following year for state residents. And University of California leaders say they'll have to raise tuition 28% over the next five years unless the state gives the system more money.
That's why it's more important than ever for students and parents to cast a wide net in their college search. It may seem counterintuitive, but don't be put off by high sticker prices, particularly at private colleges and universities with generous financial aid packages. Students with top grades and stellar test scores or other attributes attractive to colleges may be eligible for discounts of up to 70% off the published price. Here are 10 schools from Kiplinger's 2015 combined list of 300 best college values where the net price tag per student (tuition, fees, room and board, and books) after financial aid is $20,000 a year or less.
Kiplinger's combined rank includes both public and private colleges.
Senior Editor, Kiplinger's Personal Finance
Block joined Kiplinger in June 2012 from USA Today, where she was a reporter and personal finance columnist for more than 15 years. Prior to that, she worked for the Akron Beacon-Journal and Dow Jones Newswires. In 1993, she was a Knight-Bagehot fellow in economics and business journalism at the Columbia University Graduate School of Journalism. She has a BA in communications from Bethany College in Bethany, W.Va.