America's Changing Energy Picture
Ramped-up efforts to diversify U.S.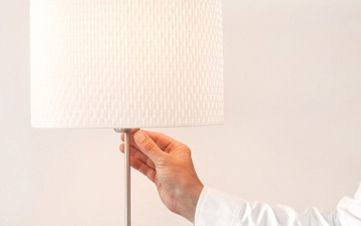 Ramped-up efforts to diversify U.S. energy use are paying off. The United States is lessening its dependence on imports from politically shaky parts of the globe such as the Middle East and Africa. Look for oil imports to fall below 40% of total supply by 2015 or so, compared with 60% in 2005.
Where will be getting our energy? Click through to find out.
Sources: U.S. Dept. of Energy, Solar Energy Industries Assn., American Wind Energy Assn., McKinsey, Kiplinger
1/9
Petroleum
Change in usage from 2010 to 2020: Down 6 percent
Drillers are tapping huge shale oil deposits in North Dakota and Texas. North Dakota will account for 9% of total U.S. oil output this year, compared with just 1% a decade ago.
The Peace Garden State just eclipsed Alaska as the nation's second-largest crude producer, and the giant Bakken oil field will almost certainly go down as the largest in U.S. history -- even bigger than Alaska's prolific but aging Prudhoe Bay.
But Texas, the number one oil producer in the nation, isn't going to surrender its lead to North Dakota anytime soon. Daily oil output in the Lone Star State is at a 20-year high, fueled by growth in big shale plays like the Eagle Ford. By the end of the year, Texan production figures to hit 2 million barrels a day…a level not seen since 1988.
2/9
Natural Gas
Change in usage from 2010 to 2020: Up 33 percent
New drilling techniques are opening up vast sources of previously unreachable natural gas in fields stretching from New York to Texas, prompting utilities to switch from coal to cleaner-burning and relatively cheaper natural gas.
Natural gas will fuel 28 percent of electricity generated in the U.S. this year, up from about 20 percent only two years ago, according to the Department of Energy.
But despite that rapid increase, gas prices are dirt cheap: less than $3 per million British thermal units, compared to more than $10 just a few years ago. That's good news for utilities and energy consumers alike.
3/9
Coal
Change in usage from 2010 to 2020: Down 16 percent
Coal -- which until recently powered half of the nation's electric plants -- will remain a viable option for utilities. But tougher clean air regulations from EPA will force up to 20% of the country's coal-fired power plants to shut down in coming years. Many of these facilities burn high-sulfur Appalachian coal.
Coal's share of electricity generation has already slipped to less than 40% of the nationwide total and is still falling. In 2012, it'll slip to 36%, and by the end of the decade, coal will provide less than 30 percent of our power.
4/9
Nuclear
Change in usage from 2010 to 2020: Down 1 percent
Japan's earthquake, which led to meltdowns at nuclear plant reactors, raised new worries about nuclear technology and the wisdom of building reactors close to large population centers.
But the fears won't throttle the slow but sure ramping up of nuclear power in the U.S. Look for utilities to bring a handful of new reactors on line before the decade is out -- the first new units built in the U.S. since the 1980s.
Next-generation reactors will include more reliable cooling systems than the old models that malfunctioned after the Japanese quake, and regulators will zero in on Japan's crisis for other clues to making plants safer here. American reliance on nuclear power won't drop. Most likely, it will stay about as-is over the next 10 years, before edging higher in later years.
5/9
Solar
Change in usage from 2010 to 2020: Up 1233 percent
Now a tiny fraction of the energy supply, solar installations are growing rapidly, thanks to falling costs of photovoltaic panels and innovative new financing methods that let consumers and businesses cash in on solar power without paying big up-front costs.
Almost two gigawatts of new solar capacity -- the equivalent of a large nuclear power plant, and enough power to heat and cool about 1.5 million homes -- was added to the nation's roofs last year alone. And the industry is poised to improve on that record level in 2012. Before the end of the decade, the cost of solar-generated electricity will match or undercut traditional fuels like coal and natural gas.
6/9
Wind
Change in usage from 2010 to 2020: Up 163 percent
Wind already accounts for the largest share of the U.S. renewable power sector, and the growth will continue. Atlantic Seaboard states are working with Uncle Sam to designate offshore areas as vast wind farms.
Meanwhile, tech giant Google is leading an effort to lay a large undersea cable that will channel this offshore power. When completed in 2016, this Atlantic Connection will be able to handle 6 gigawatts of juice from wind turbines in the Atlantic Ocean. These efforts will make available 10 gigawatts or more of wind power along the East Coast by 2020.
7/9
Biofuels
Change in usage from 2010 to 2020: Up 55 percent
Oil prices that are still relatively high give biofuels a boost, and they'll make more gains as production expands from grains to nonfood feedstocks such as algae, switchgrass and trash from landfills. Note that E85 -- a blend of 85% ethanol and 15% gasoline -- sells for about 40 cents a gallon less than conventional gasoline. And that price differential will only widen over the long term, as oil prices rise and biofuel refining technologies advance.
8/9
Fuel Cells
New financing options mean a growing number of businesses can buy clean power generated by fuel cells. Financing companies install the cells and handle maintenance, while customers pay only for the power.
Such cells produce electricity by combining oxygen with hydrogen or other gases, and can be installed just about anywhere. They're a good fit for grocery stores, data centers and other businesses that need constant, reliable power and want to get that power from a low-emissions source.
Fuel cells are poised to hit the road, too. General Motors expects about 50,000 fuel cell-powered cars in California alone by 2015, as part of the automaker's push to meet the Golden State's mandate to put more zero-emissions cars on state roads.
9/9
Managing Editor, The Kiplinger Letter
Jim joined Kiplinger in December 2010, covering energy and commodities markets, autos, environment and sports business for The Kiplinger Letter. He is now the managing editor of The Kiplinger Letter and The Kiplinger Tax Letter. He also frequently appears on radio and podcasts to discuss the outlook for gasoline prices and new car technologies. Prior to joining Kiplinger, he covered federal grant funding and congressional appropriations for Thompson Publishing Group, writing for a range of print and online publications. He holds a BA in history from the University of Rochester.