6 Questions Your Financial Adviser Should be Asking
To effectively help you with your retirement strategy, a retirement professional must get a clear picture of what you have and what you need.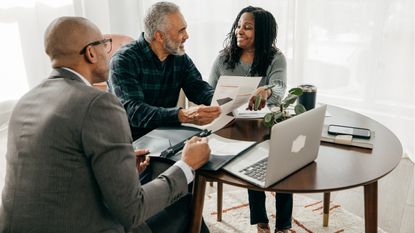 (Image credit: Getty Images)
Many new and prospective clients have no idea how to prepare for their first meeting with a retirement professional. That means it's really up to the financial adviser to get the conversation started — and then steer it in the right direction.
Unless your adviser has a complete picture of your current financial situation and really understands your goals (and challenges) moving forward, it can be difficult to create an effective retirement strategy.
When we boil it down to its essence, our experience tells us that the main question on your mind is: "Will my money last as long as I do?"
If you're hoping for a truly personalized strategy designed to accomplish exactly that, here are six questions your financial adviser should be asking in order to help you build your strategy:
1/6
1. What Do You Have?
Most people expect to talk about their investments when they meet with a financial professional — and that's an important part of the conversation. But to help you build a solid retirement strategy, it's critical that you share what you have in and outside your portfolio.
For example: What kind of debt, if any, are you carrying, and do you expect to pay it off before you retire? How much do you still owe on your mortgage? Do you have an emergency fund? What income streams, besides Social Security, do you expect to have when you retire?
2/6
2. Why Do You Have It?
Often, people who are nearing retirement have a "junk drawer" of investments they've accumulated over time. Maybe somebody told them to buy annuities or advised them to go with a certain stock/bond mix, but they aren't sure why.
If an investment doesn't have a purpose, it may be time to switch it for something that does.
3/6
3. How Will You Use It?
When you first started investing, your objective was to grow your money — accumulating as much as you could to get to your long-term goals. In retirement, that focus typically transitions to distribution (finding products that can provide the income you'll need to replace your paycheck) and preservation (looking at ways to lower the risk in your portfolio). Again, investing with a purpose is key.
4/6
4. When Will You Need to Start Using It?
If you're like most retirees, you'll have more than one income source in retirement, including Social Security, possibly a pension and your retirement savings.
The sequence in which you turn on those income streams can affect your bottom line in several ways, from the amount of money you'll receive over your lifetime to the taxes you'll pay every year.
5/6
5. How Much Exactly Are You Going to Need Each Year From Your Savings and Investments?
Budgeting for the coming year is tough enough, I know. But it's important to have a rough idea of what you expect to spend in retirement vs. what you think your income will be. Do you hope to buy an RV, travel and pursue new interests? Or are you planning to downsize your home and your lifestyle?
Keep in mind that your income and spending are likely to change as you age or when one spouse passes away.
6/6
6. What Are You Missing That Still Needs to Be Addressed?
Even if you have a pretty good retirement strategy in place, you still may have some difficult decisions to make regarding legacy and long-term care planning. Can your strategy stand up to a long period of market volatility, inflation or higher taxes in the future?
A retirement professional can help you find the right strategies to deal with these and other risks you may face.
Your adviser may not address all of these topics in depth in your first meeting. (It's a lot!) But you should expect to discuss them as you build your strategy. And, of course, you should always feel free to come in or call with questions of your own.
--
Kim Franke-Folstad contributed to this article.
This article is intended for informational purposes only. It is not intended to be used as the sole basis for financial decisions, nor should it be construed as advice designed to meet the particular needs of an individual's situation.
The appearances in Kiplinger were obtained through a PR program. The columnist received assistance from a public relations firm in preparing this piece for submission to Kiplinger.com. Kiplinger was not compensated in any way.
Investment advisory products and services made available through AE Wealth Management, LLC (AEWM), a Registered Investment Advisor.
Insurance products are offered through the insurance business Freedom Financial Group. Freedom Financial Group is also an Investment Advisory practice that offers products and services through AE Wealth Management, LLC (AEWM), a Registered Investment Adviser. AEWM does not offer insurance products. The insurance products offered by Freedom Financial Group are not subject to Investment Advisor requirements.
Investing involves risk, including the potential loss of principal. Any references to protection, safety or lifetime income, generally refer to fixed insurance products, never securities or investments. Insurance guarantees are backed by the financial strength and claims paying abilities of the issuing carrier. 1597080- 12/22.
This article was written by and presents the views of our contributing adviser, not the Kiplinger editorial staff. You can check adviser records with the SEC or with FINRA.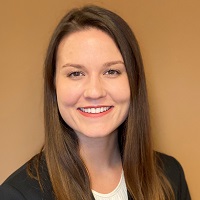 Tyler Hill is an Investment Adviser Representative at Freedom Financial Group . She earned a bachelor's degree in finance at Auburn University and has passed the Series 65 securities exam; she also holds a life and health insurance license. Tyler has more than a decade of experience in financial services and has been an Investment Adviser Representative for the past three years. She brings her retirement planning skills to work every day, building strategies for client families and helping them stay on track with their goals.