How to Avoid Medicare Open Enrollment Scams
Scammers are jumping on the Medicare open enrollment bandwagon along with fraudsters sending bogus bills for COVID-19 tests. Here's how to avoid them all.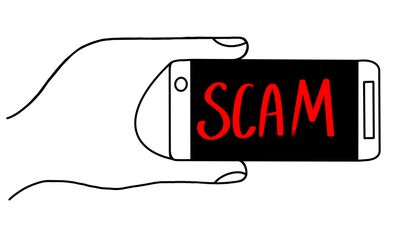 (Image credit: Getty Images)
With the annual Medicare open enrollment period comes a new wave of scammers looking to take advantage of beneficiaries. With under two weeks left in the period, it's important to not get scammed as you're putting your choices together.
The Federal Trade Commission (FTC) published a list of what to look out for and how best to avoid falling victim to these Medicare scams. You probably began seeing ads about plans when you were preparing for Medicare open enrollment on your TV and phone as well as through mail and email. But don't forget, the FTC cautions, scammers follow the news, too.
"When it's Medicare open season, or when health insurance is a big story, scammers get busy contacting people," the FTC said on its website. "They want your Social Security number, financial account numbers or insurance information."
Subscribe to Kiplinger's Personal Finance
Be a smarter, better informed investor.
Save up to 74%
Sign up for Kiplinger's Free E-Newsletters
Profit and prosper with the best of expert advice on investing, taxes, retirement, personal finance and more - straight to your e-mail.
Profit and prosper with the best of expert advice - straight to your e-mail.
To avoid being scammed, the FTC said to never give your personal information to anyone who contacts you out of the blue, even if they claim to be from the government or Medicare.
"Remember that Medicare will never call you to sell you anything or visit you at your home," the FTC said. Medicare, or someone representing Medicare, will only call and ask for personal information in limited situations, the agency added.
You should never click on links, open attachments or call any numbers if you receive messages claiming to be from Medicare, the FTC said. These are probably scammers phishing for personal information.
"Throw away the mail, delete the messages or get off the phone," the FTC said.
COVD test kit fraudsters also want your info
Earlier this year, the FTC also warned that Medicare recipients are being targeted in free COVID-19 test kit scams with scammers trying to convince people to disclose their Medicare information. In a June 8 blog, the FTC warned consumers about scammers stealing Medicare numbers and billing Medicare for COVID-19-related services in the name of Medicare recipients.
According to an October 16 KOAT-TV news story, scammers are still at it, recently trying this scheme on two Albuquerque, New Mexico, residents.
If you receive a COVID-19 test kit that you didn't order, don't pay for it, the FTC said. "By law, companies can't send unordered merchandise to you, then demand payment," according to the FTC's website. "That means you never have to pay for things you get but didn't order. You also don't need to return unordered merchandise. You're legally entitled to keep it as a free gift," the agency said.
If you need help comparing Medicare costs, coverage and plans, the State Health Insurance Assistance Programs can provide local insurance counseling and assistance.
See Medicare's fraud and abuse site for more information about these types of incidents and how to report them.
In addition, the FTC advises that if someone contacts you pretending to be from Medicare, call 1-800-MEDICARE and also report it to the FTC at ReportFraud.ftc.gov.
Related Content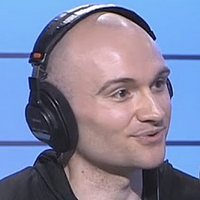 Joey Solitro is a freelance financial journalist at Kiplinger with more than a decade of experience. A longtime equity analyst, Joey has covered a range of industries for media outlets including The Motley Fool, Seeking Alpha, Market Realist, and TipRanks. Joey holds a bachelor's degree in business administration.