Will Weight-Loss Drugs Spike Medicare Costs?: Kiplinger Economic Forecasts
Even a small portion of Medicare patients on weight-loss drugs like Wegovy could have a big effect.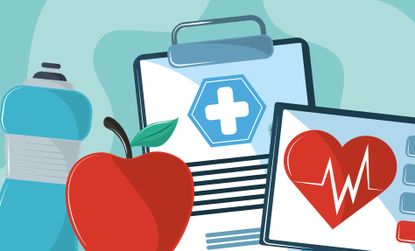 (Image credit: Getty)
To help you understand what is going on in the healthcare industry and what we expect to happen in the future, our highly-experienced Kiplinger Letter team will keep you abreast of the latest developments and forecasts (Get a free issue of The Kiplinger Letter or subscribe). You'll get all the latest news first by subscribing, but we will publish many (but not all) of the forecasts a few days afterward online. Here's the latest...
The cost of new weight loss drugs will soon complicate federal finances. Though not covered by Medicare today, the odds are good that will change in the coming years. The estimated cost is $14 billion to $27 billion if a small portion of Medicare patients take treatments such as Novo Nordisk's Wegovy for obesity. The estimate is on par with Aduhelm, the recently approved Alzheimer's drug, which also threatens to seriously hike Medicare spending on prescription drugs.
Drugs for weight loss are barred from Medicare coverage, via a 2006 law that prohibits obesity treatments, but many lawmakers want to change that. Medicare Part D often does cover Novo Nordisk's Ozempic for diabetes, though, which works in a similar manner as Wegovy and spurs substantial weight loss. The feds are mulling what the drugs will mean for Medicare solvency.
Subscribe to Kiplinger's Personal Finance
Be a smarter, better informed investor.
Save up to 74%
Sign up for Kiplinger's Free E-Newsletters
Profit and prosper with the best of expert advice on investing, taxes, retirement, personal finance and more - straight to your e-mail.
Profit and prosper with the best of expert advice - straight to your e-mail.
However, there is a huge potential for major cost savings — eventually. One early estimate by University of California, San Francisco researchers in a white paper: Savings of $175 billion to $245 billion in the first 10 years alone by reducing obesity rates and other related health conditions. The higher figure assumes private insurers offer coverage and that obesity among Medicare patients would fall drastically. Still, there's lots of uncertainty and any savings will take years to appear.
Alongside the rapid rise of new breakthrough weight loss drugs, expect rising demand for digital health services that help with weight loss, a seemingly paradoxical trend. If the drugs work, why will folks need these services, such as programs from 60-year-old Weight Watchers?
A few reasons: Many patients will want to monitor their health, nutrition and fitness with personalized programs from experts, such as dieticians. Employers will require enrollment in programs, including supervised diets and fitness plans. Patients will need continued support to stay on the drugs (if they stop taking them, they are likely to regain the weight).
Among the digital health companies vying for customers using the drugs: Every Health, Ro, Hims & Hers, Calibrate, Form Health, Amazon's One Medical and Teladoc. Venture capitalists are pouring tens of millions of dollars into the industry.
Meanwhile, WeightWatchers recently spent $132 million to buy start-up Sequence, which pairs patients with prescribing doctors, a big bet on this fast-growing market. The drug can be prescribed through a virtual visit or by submitting an online form, prompting a concern among experts that prescriptions are being given out too easily.
This forecast first appeared in The Kiplinger Letter, which has been running since 1923 and is a collection of concise weekly forecasts on business and economic trends, as well as what to expect from Washington, to help you understand what's coming up to make the most of your investments and your money. Subscribe to The Kiplinger Letter.
Related Content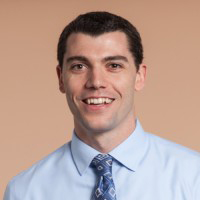 Senior Associate Editor, The Kiplinger Letter
John Miley is a Senior Associate Editor at The Kiplinger Letter. He mainly covers technology, telecom and education, but will jump on other important business topics as needed. In his role, he provides timely forecasts about emerging technologies, business trends and government regulations. He also edits stories for the weekly publication and has written and edited e-mail newsletters.
He joined Kiplinger in August 2010 as a reporter for Kiplinger's Personal Finance magazine, where he wrote stories, fact-checked articles and researched investing data. After two years at the magazine, he moved to the Letter, where he has been for the last decade. He holds a BA from Bates College and a master's degree in magazine journalism from Northwestern University, where he specialized in business reporting. An avid runner and a former decathlete, he has written about fitness and competed in triathlons.