More Weight-Loss Drugs, Like Ozempic, are in the Works: Kiplinger Economic Forecasts
Weight-loss injectables are still expensive, and insurance coverage is spotty.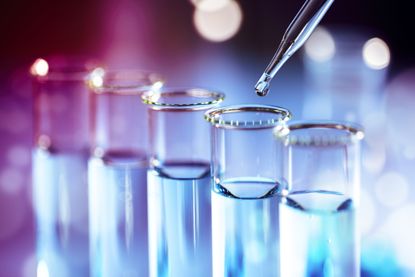 (Image credit: Getty)
Drugs developed to treat diabetes have recently doubled as a weight-loss tool for many patients. To help you understand what is going on in the pharmaceutical sector and what we expect to happen in the future, our highly-experienced Kiplinger Letter team will keep you abreast of the latest developments and forecasts (Get a free issue of The Kiplinger Letter or subscribe). You'll get all the latest news first by subscribing, but we will publish many (but not all) of the forecasts a few days afterward online. Here's the latest...
Emerging fast onto the medical scene: A class of breakthrough weight-loss drugs. The vast potential has sparked excitement. But the looming challenges are vast, too.
About 70% of U.S. adults have weight issues — 42% are obese; another 30% are overweight. Excess fat raises the risk of type 2 diabetes, stroke, high blood pressure, heart disease and other issues. The financial cost is staggering: $260 billion in direct medical costs due to obesity in the U.S. in 2016, per one estimate. One-quarter of employers say obesity is the top factor for their health costs in a 2022 survey by the International Foundation of Employee Benefit Plans (IFEBP).
Subscribe to Kiplinger's Personal Finance
Be a smarter, better informed investor.
Save up to 74%
Sign up for Kiplinger's Free E-Newsletters
Profit and prosper with the best of expert advice on investing, taxes, retirement, personal finance and more - straight to your e-mail.
Profit and prosper with the best of expert advice - straight to your e-mail.
Enter a new group of weight-loss drugs first used to treat diabetes. They mimic a gut hormone that decreases hunger and delays stomach emptying, so people eat less and don't face severe cravings.
Denmark's Novo Nordisk is today's leader, with its diabetes drug Ozempic, approved in 2017, and Wegovy, OK'd in 2021, the first drug approved for weight loss since 2014. Eli Lilly's Mounjaro was OK'd in 2022 for diabetes — approval for weight loss is likely this year. The drugs are injected weekly and led to a 15 -18% weight loss in trials. Both firms are working on oral pills. Pfizer, Amgen, OPKO Health, Germany's Boehringer Ingelheim, China's LeaderMed, Denmark's Zealand Pharma and others are working on similar drugs, including pills.
Analysts forecast $50 billion to $100 billion in sales per year by 2030, versus $2.4 billion in 2022, with the U.S. initially seeing up to 90% of the market.
Prescriptions for weight management have soared for the approved drugs to more than 5 million in 2022, versus just 230,000 in 2019, according to Komodo Health, a health data platform. The costs of the drugs are extremely high: More than $1,000 per month for the injectables. In the coming years, competition and oral pills figure to reduce costs.
Employers and the federal government will soon face a cost conundrum. Today, 45% of companies with more than 5,000 employees cover prescription drugs for weight loss and 18% of companies with fewer than 5,000 employees do, according to the IFEBP. Many will use strict coverage rules as they brace for higher demand in coming years. Medicare doesn't offer coverage yet, but if it did, costs could run to $27 billion per year if just 10% of obese adults aged 60 and over take the drugs, according to an article published in the New England Journal of Medicine. For Medicaid, only 10 states offer broad coverage for weight-loss drugs, per Bloomberg Businessweek.
Advocates are pushing hard for coverage, pointing to savings from improved health, though that could take years to pan out.
The drugs have been shown to be safe, but concerns remain. Side effects include a range of gastrointestinal problems: nausea, vomiting, diarrhea, gas, etc. One estimate is that side effects cause 10% or more of users to stop treatment. If users stop taking the drugs, they regain the weight.
Longer-term testing is needed both for safety and to show that reduced weight comes with other health benefits.
This forecast first appeared in The Kiplinger Letter, which has been running since 1923 and is a collection of concise weekly forecasts on business and economic trends, as well as what to expect from Washington, to help you understand what's coming up to make the most of your investments and your money. Subscribe to The Kiplinger Letter.
Related Content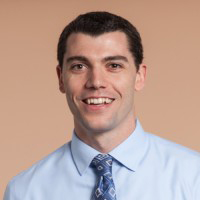 Senior Associate Editor, The Kiplinger Letter
John Miley is a Senior Associate Editor at The Kiplinger Letter. He mainly covers technology, telecom and education, but will jump on other important business topics as needed. In his role, he provides timely forecasts about emerging technologies, business trends and government regulations. He also edits stories for the weekly publication and has written and edited e-mail newsletters.
He joined Kiplinger in August 2010 as a reporter for Kiplinger's Personal Finance magazine, where he wrote stories, fact-checked articles and researched investing data. After two years at the magazine, he moved to the Letter, where he has been for the last decade. He holds a BA from Bates College and a master's degree in magazine journalism from Northwestern University, where he specialized in business reporting. An avid runner and a former decathlete, he has written about fitness and competed in triathlons.