Social Security COLA to Rise 3.2% in 2024: What To Know
Retirees will see COLA increase 3.2% next year, the Social Security Administration announced.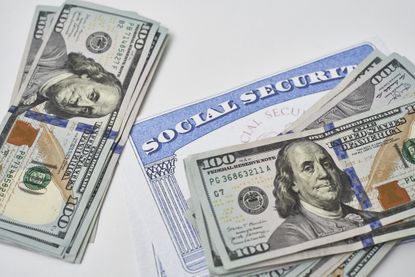 (Image credit: Getty Images)
More than 66 million retirees receiving Social Security checks will see their monthly government payments rise 3.2% next year, thanks to the Social Security Administration's cost-of-living adjustment (COLA) increase for 2024.
On average, Social Security retirement monthly benefits will grow by more than $50 starting in January, said the Social Security Administration (SSA), which announced the increase today, October 12.
Some other adjustments that take effect every January are based on the increase in average wages. Based on that increase, the maximum amount of earnings subject to the Social Security tax (taxable maximum) will increase to $168,600 from $160,200, SSA said. For a detailed list of 2024 benefits by category compared to 2023 benefits, see SSA's COLA fact sheet.
Subscribe to Kiplinger's Personal Finance
Be a smarter, better informed investor.
Save up to 74%
Sign up for Kiplinger's Free E-Newsletters
Profit and prosper with the best of expert advice on investing, taxes, retirement, personal finance and more - straight to your e-mail.
Profit and prosper with the best of expert advice - straight to your e-mail.
The COLA adjustment for social security benefits and Supplemental Security Income (SSI) aims to help retirees keep up with increasing living expenses. It's the equivalent of buying inflation protection on a private annuity, as Kiplinger previously reported.
The Social Security Act ties the annual COLA to the increase in the Consumer Price Index (CPI) for Urban Wage Earners and Clerical Workers as determined by the Department of Labor's Bureau of Labor Statistics. Experts have said the CPI report shows that the Fed's efforts to combat inflation via an aggressive campaign of interest rate hikes is having an effect.
Check your mail in early December
The SSA said it will begin mailing notices of the increase to beneficiaries in early December. Those who have a personal My Social Security account can view their COLA notice online as well as set up text or email alerts for new messages regarding COLA as long as they do so by November 14, the agency said.
SSA also said that information about Medicare changes for 2024 will be available at www.medicare.gov.
The Senior Citizens League (TSCL), one of the nation's largest nonpartisan seniors groups, had previously estimated that the 2024 COLA would be 3.2% based on the rise in consumer price data through August.
"While a 3.2% COLA is significantly lower than the 8.7% received in 2023, the highest COLA in more than four decades, it's higher than the average over the past 20 years — which was 2.6%," the TSCL said in a statement last month.
A 3.2% COLA for 2024 would increase an average monthly retiree benefit of $1,790 by $57.30, the TSCL said.
How COLA works
SSA calculates the percent change between average prices in the third quarter of the current year with the third quarter of the previous year. The reason the fourth quarter isn't used is because that number is typically not available from the U.S. Bureau of Labor Statistics until mid-January, and the SSA needs to make its adjustment on January 1.
The 2023 COLA was 8.7% in response to high inflation, the largest adjustment since the 11.2% adjustment in 1981.
On average, Social Security benefits increased by more than $140 per month in January 2023, according to a blog post by Jeff Nesbit, SSA deputy commissioner for communications.
Related Content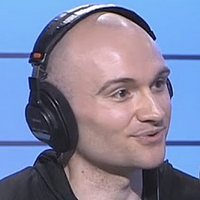 Joey Solitro is a freelance financial journalist at Kiplinger with more than a decade of experience. A longtime equity analyst, Joey has covered a range of industries for media outlets including The Motley Fool, Seeking Alpha, Market Realist, and TipRanks. Joey holds a bachelor's degree in business administration.