How to Overcome Identity Loss in Retirement
It's not unusual to mourn the person you were before retirement.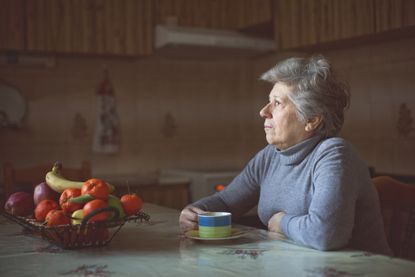 (Image credit: Getty Images)
After leaving the highest office in the land, former President Ulysses S. Grant found himself grappling with the challenges of adjusting to civilian life. As he candidly confided in a letter to a close friend, "I am now simply Ulysses S. Grant, and I am trying to get used to it."
While most of us may never truly comprehend the magnitude of transitioning from the most powerful figure in the nation to an ordinary Joe, we can all relate in some way. Changes in identity are a natural part of life's journey. From childhood to adulthood, from being an intern to running the company, from the status of single to that of married and, sadly, widowed. And a transformation that presents a considerable challenge to many Baby Boomers today: the shift from worker to retiree.
Amid these transitions, people often experience a sense of detachment from their sense of self — an encounter known as identity loss. Irrespective of the degree of wealth or prestige achieved in one's career, anyone can encounter the same sentiment as Grant did, mourning the individual they once were prior to retirement.
Subscribe to Kiplinger's Personal Finance
Be a smarter, better informed investor.
Save up to 74%
Sign up for Kiplinger's Free E-Newsletters
Profit and prosper with the best of expert advice on investing, taxes, retirement, personal finance and more - straight to your e-mail.
Profit and prosper with the best of expert advice - straight to your e-mail.
Why identity loss in retirement is a problem
Identity loss poses a significant challenge for retirees due to the strong connection we often have between our sense of self and our professions. Consider how we instinctively introduce ourselves using our professions: "I'm a [insert your profession here]."
This can complicate adapting to new situations, even ones we've anticipated for years.
While identity loss is overshadowed by financial concerns like outliving our savings, it can lead to comparably negative outcomes, such as anxiety, depression, detachment and feelings of hopelessness.
Research, such as this review of findings on retirement from Annual Reviews, indicates that retirees strongly tied to their work roles are more prone to experience diminished mental well-being after retiring. Furthermore, struggling to adjust in retirement has been linked to difficulties in establishing effective goals for maintaining and improving one's financial well-being.
Thankfully, identity loss, like our identities, is a condition we can change. Here are some strategies to help you embrace a new identity and progress toward a rewarding retirement.
Keep one foot in your pre-retirement life
Working in retirement, whether through consulting, part-time roles or pursuing a new career, offers valuable benefits that can help mitigate identity loss. Engaging in meaningful work allows you to maintain a sense of purpose and structure, preventing feelings of aimlessness that often accompany major life transitions.
It's not surprising then that many retirees voluntarily choose to work longer. According to a 2014 survey, per Harvard Business Review, 80% of retirees who work say they are doing so because they want to, rather than because they have to. Further evidence suggests that working longer is associated with better health – specifically longer life expectancy.
Stay active and social
Of course, non-work-related activities can also boost your sense of self. There are a variety of ways people find purpose: doing new and interesting things, volunteering, living a family-focused or faith-filled life, and even adopting a pet.
Staying active and interacting with others helps you stay connected to your community and personal interests, which in turn contributes to a robust self-identity. Through continued engagement, you can discover new passions, contribute your expertise and develop a renewed identity that transcends your previous roles.
Craft a retirement story
Ultimately, who you are in retirement is whoever you make yourself up to be. So, use your imagination. Craft a better retirement story.
Researchers have found that people who crafted identity stories were "better able to make peace with their transitions and leave behind their old identities, expressing more positive sentiment about their current situations than those who did not craft such stories."
Take inspiration from Richard Bronson, who created the narrative that his life is a never-ending adventure, writing: "Life is not a journey to retirement."
Talk to someone
Lastly, connecting with supportive friends, family members or support groups can provide a sense of belonging and help you feel understood during times of identity loss. Talking about your feelings and experiences can be therapeutic and provide valuable perspectives.
Depending on the severity of your feelings, you may want to seek the help of a professional. A therapist can guide you through understanding your emotions, thought patterns and beliefs, and assist in developing coping strategies
It can be difficult to adjust to new circumstances, and it is natural to feel nostalgic for the way things used to be. However, it's important to recognize retirement not as closure on your past, but rather as another opportunity for personal growth.
As the physical fitness pioneer and mountaineer Bonnie Prudden put it: "You can't turn back the clock. But you can wind it up again."
Related Content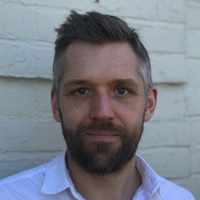 Jacob Schroeder is a financial writer covering topics related to personal finance and retirement. Over the course of a decade in the financial services industry, he has written materials to educate people on saving, investing and life in retirement.

With the love of telling a good story, his work has appeared in publications including Yahoo Finance, Wealth Management magazine, The Detroit News and, as a short-story writer, various literary journals. He is also the creator of the finance newsletter The Root of All (https://rootofall.substack.com/), exploring how money shapes the world around us. Drawing from research and personal experiences, he relates lessons that readers can apply to make more informed financial decisions and live happier lives.