6 Life-Changing Lessons from 2 Retirees Who Are Changing Lives
Retirement is the perfect time to redefine yourself, find a new sense of purpose and channel your passion in a meaningful way. What could that look like for you? Meet a doctor and a pilot who could give you some ideas for a happy, fulfilling retirement.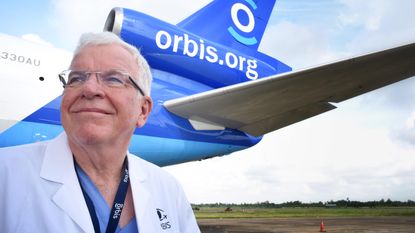 (Image credit: Photo by Geoff Oliver Bugbee)
Editor's note: Welcome to "The Retirement Happy Hour," a lifestyle series that explores how people find happiness in retirement, featuring the personal stories of real retirees. Plus, scientific research that reveals how we can all start living a happier, more meaningful life right now.
Imagine as a child never seeing your mother's smile. Or imagine being unable to attend school because the words in your textbooks seem to flow across the pages like spilled ink. Or imagine the sense of hopelessness in having your livelihood slip away as a dense fog obscures your vision.
Now imagine all that pain, heartbreak and peril is miraculously cured by the kind hands of a foreign doctor who traveled to your village aboard a "flying eye hospital," commandeered by a former U.S. Air Force pilot and staffed with a team of volunteers — all of whom help you for nothing but the reward of seeing you healed.
Lastly, imagine that doctor, pilot or volunteer is you. Because this could be your retirement, or at least part of it: changing the lives of others. It could be part of the lives of everyone who wish to lead a happier, more meaningful life.
This is what retirement looks like for Dr. Lee Alward and Gary Dyson, the real-life doctor and pilot referenced above. Both men are volunteers at Orbis International, a nonprofit dedicated to fighting avoidable blindness around the world.
Alward serves as Professor Emeritus of Ophthalmology and Visual Sciences at the University of Iowa after having worked at the university and private practice for more than 30 years. He donates his time as a volunteer aboard Orbis' Flying Eye Hospital and as a mentor to aspiring eye health professionals in different countries.
As Orbis' Chief Pilot, Dyson helps fly and navigate the Flying Eye Hospital, a former FedEx cargo plane that was transformed into a state-of-the-art teaching facility complete with operating room, classroom and recovery room. He is an Air Force veteran who went on to join FedEx and eventually retired as a Chief Pilot there.
These two retirees have dedicated their second act to giving back. And that's something that benefits them as well as the cause they are serving. Research shows that people, particularly older adults, experience a boost in mental and physical well-being after volunteering.
So, as you scramble to save for retirement, remember their important lesson: Money is not the most important piece of a fulfilling retirement. Focus on all those things money cannot always buy – a sense of purpose, happiness, relationships.
Alward and Dyson serve as models for how you can live a happy, meaningful retirement when you dedicate yourself to giving back. Recently, I was fortunate to interview them via email. They graciously agreed to share their stories and thoughts on how volunteering can change the way you think about retirement and life in general.
Based on our correspondence, here are six life-changing lessons from these two retirees who have chosen to make their later years a time for helping others.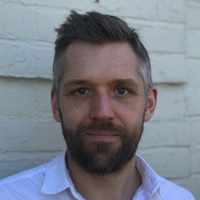 Jacob Schroeder is a financial writer covering topics related to personal finance and retirement. Over the course of a decade in the financial services industry, he has written materials to educate people on saving, investing and life in retirement.

With the love of telling a good story, his work has appeared in publications including Yahoo Finance, Wealth Management magazine, The Detroit News and, as a short-story writer, various literary journals. He is also the creator of the finance newsletter The Root of All (https://rootofall.substack.com/), exploring how money shapes the world around us. Drawing from research and personal experiences, he relates lessons that readers can apply to make more informed financial decisions and live happier lives.