Are Retirees in Denial About Risks from Financial Fraud?
The most targeted group is also the least likely to be concerned about being scammed. To help protect yourself or your loved ones, start taking these proactive steps today.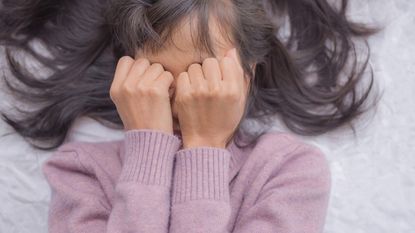 (Image credit: Getty Images)
Retirement is all about enjoying your much deserved relaxation, spending time with friends and family, and being vigilant about elder financial abuse like fraud and scams ... wait … what? If that last one sounds unlikely to you, you're not alone.
Millions of older Americans — particularly retirees, who have large savings amassed after years of hard work — are the targets of financial scams every year. And yet, despite being at the highest risk of experiencing elder financial abuse, less than a quarter (24%) of retirees worry they may become a victim of financial fraud, according to the Allianz Life 2021 Retirement Risk Readiness Study (opens in new tab). That compares with 42% of pre-retirees and 65% of near-retirees.
This interesting disconnect could be due to denial that it could happen to them, or maybe thinking the issue is overblown (perhaps caused by underreporting of scams as a result of embarrassment or lack of understanding about how to report). But the truth is the issue is indeed prevalent. And with seniors often as the targets, financial fraud can wreak havoc on a retiree's financial security and undo years of saving and planning.
Subscribe to Kiplinger's Personal Finance
Be a smarter, better informed investor.
Save up to 74%
Sign up for Kiplinger's Free E-Newsletters
Profit and prosper with the best of Kiplinger's expert advice on investing, taxes, retirement, personal finance and more - straight to your e-mail.
Profit and prosper with the best of Kiplinger's expert advice - straight to your e-mail.
Unfortunately, the effects of elder financial abuse are not limited to the elder victim. While the study found that abuse victims suffered more than $64,000 in average losses, caregivers experienced a nearly equal amount at an average of just over $57,000. This can be from having to make up for the financial losses from the elder who was scammed, or things like having to cut back on their day job to help support the senior in need.
Given the fact that more than 80% of study respondents reported that they have either provided support as a caregiver or expect to at some point in the future, the fallout from elder financial abuse has the potential to affect an extremely high number of Americans in the coming years.
Here are some steps to take now to help address these risks in the future.
Break the taboo
Use upcoming family gatherings around the holidays as a time to talk about the risks associated with fraud. It can be an uncomfortable topic, but a necessary one. And while no one likes to face the reality of getting older, for so many it also means health problems associated with aging. But according to the study, only 42% of retirees worry about health conditions, such as cognitive decline, that will prevent them from being able to manage finances on their own.
Have these conversations now, instead of in the midst of a health or financial crisis when emotions are high and spur-of-the-moment decisions could be more likely. It's important to have an open and honest talks now so that you (or your spouse, aging parent or loved one) are included in the discussion, things aren't rushed, and you can make decisions together. It's also important to note that these conversations aren't just one and done. These are important decisions that take time and consideration, and conversations should be ongoing.
Enlist help
To start, it can be a good idea to build a relationship with a financial professional who can help watch for suspicious activity, and can also be a resource to help with things like beneficiary designations, insurance policies (life insurance, long-term care, etc.), financial products and financial documents. They can also help with identifying a "trusted contact" person who can act as another resource if suspicion of financial exploitation arises.
This designated person can help address suspected financial fraud, confirm information about current contact information and health status, and identify a legal guardian, executor, trustee or holder of power of attorney.
Separately, a legal professional would help draft any power of attorney documents, wills, trusts or estate planning considerations.
Be vigilant
These schemes can be confusing and can make you second-guess yourself. Scammers can also take advantage in times of high-stress or crisis like natural disasters, or the COVID-19 pandemic.
It's important to always trust your instincts. If you feel uneasy about a financial transaction, take time to reconsider it, or check in with a trusted family member or your financial professional. You can also read about current scams with the Better Business Bureau's Scam Tracker. (opens in new tab)
Bottom line: We know the risk of financial fraud is out there. And as more Americans reach retirement age, an increasing number of people could face the potential for elder financial abuse and risks associated with aging, including cognitive decline or health care problems. But by learning more about the potential pitfalls that go along with aging, Americans can take steps to mitigate risks to their retirement security both now and in the future.
Vice President, Advanced Markets, Allianz Life
Kelly LaVigne is vice president of advanced markets for Allianz Life Insurance Co. (opens in new tab), where he is responsible for the development of programs that assist financial professionals in serving clients with retirement, estate planning and tax-related strategies.