Should You Move for Financial Reasons? What to Know
There are many factors that can help you determine it's the right financial decision to move.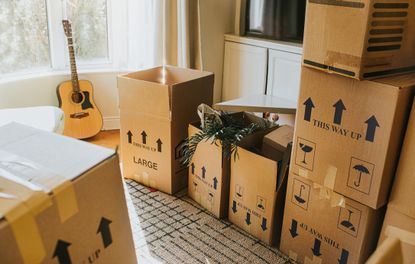 (Image credit: Getty Images)
With home prices still sky-high and inflation making a serious dent in everyone's wallets, many people are making lifestyle changes to save money. For some, that just means cutting out vacations or limiting dinners out. For others, though, it can mean moving into a more affordable locale to save money.
But while it's quite normal to move for financial reasons, it doesn't always make people feel happier. In fact, according to a 2023 survey from Home Bay, 75% of Americans who moved in 2022 had regrets about doing it (and while not all of them moved over money, it was the second most-cited motivating factor). It is a massive decision that entails saying goodbye to loved ones and comfortable routines, after all. So, how do you know if it's even worth it?
Kiplinger spoke with Cathy Curtis, a financial planner and founder of Curtis Financial Planning, to learn how someone can determine it's time to make a move to ease their bank account.
Subscribe to Kiplinger's Personal Finance
Be a smarter, better informed investor.
Save up to 74%
Sign up for Kiplinger's Free E-Newsletters
Profit and prosper with the best of expert advice on investing, taxes, retirement, personal finance and more - straight to your e-mail.
Profit and prosper with the best of expert advice - straight to your e-mail.
Before a move for financial reasons, make a spreadsheet
The first step, Curtis said, is to create a spreadsheet with all current fixed and variable costs in one column. You want to be as thorough as possible while determining what you spend: Include costs like housing, utilities, transportation, groceries and healthcare.
"Creating a spreadsheet will keep a person considering a move to be disciplined and truly understand the cost differential and limit surprises," Curtis summarized.
Be thorough in your research
Next, research what the costs will be in this new area you're considering. It's important to make sure you're thorough, though, and consider all the angles, Curtis said.
"For example, I have a client that moved to New Mexico from the San Francisco Bay Area. She had a high deductible health plan so she could contribute to a health savings account. The plan was to use the health savings account to fund future health costs in her elder years and also to benefit by the tax deduction — but she found out soon after moving to New Mexico that her health care insurance choices were limited and that HSAs were not widely used in New Mexico. She had to make another choice that wasn't as advantageous. This was something she didn't anticipate," she explained.
Another example is housing, Curtis added. Maybe the upfront price looks better, but you'll want to make sure you're considering property tax rates, home insurance rates, if you need specific kinds of insurance (if you move to, say, California you may need wildfire insurance, something that likely wouldn't come up in New Hampshire).
Consider lifestyle factors in your decision
Your everyday finances aren't just your monthly mortgage and grocery bills. What do basic amenities cost? Will you spend more at restaurants, or at the movies, or other leisure activities? What about the cost of childcare or elder care? Are there community resources you can rely on? Do you have family nearby to help you?
And while it's important to consider the financial cost, it's also important to consider the personal cost. Are you comfortable with the lifestyle changes you may have to make? For some people, access to upscale bars and restaurants are a must for them to enjoy their town. Or for others, it's all about easy access to nature. You need to decide if you feel this place has enough amenities you love to make living there enjoyable.
You should also keep job prospects in mind, Curtis said. If you're still working, you may want to ultimately make a switch to a different company or field altogether. Is that particularly difficult in this area or even possible? It's just another factor to add to the list.
Assess your financial goals
Once you have all the data you need, it's time to sum up what exactly you'll get out of moving. If you decide to live in a new area, how does it help your financial goals?
Can you pay off debt if you move, or save more money? It's important to determine exactly why you want this move to help you, and if it really can help you accomplish that.
Go over your spreadsheet as you make your final decision
You've made your goals, you've listed out the factors, and you've done the research. What are the numbers telling you? If it seems like it'll have a legitimate impact on your finances, it's certainly a decision worth making.
But keep in mind: It's still your decision to make. There may be other, less drastic ways to hit financial goals — but if this feels like a move that makes you personally as happy as it makes your wallet, you may have your answer.
Related Content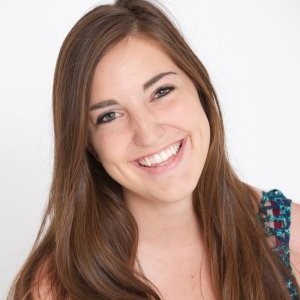 Becca van Sambeck is a writer and editor with experience in many fields, including travel, entertainment, business, education, and lifestyle. Her work has appeared in outlets like NBC, Oxygen, Bravo, the University of Southern California, Elite Daily, CafeMom, Travel For Teens, and more. She currently resides in New York City.