After Surfside Collapse, 6 Crucial Steps Every Condo Board Should Take Today
If you manage a high-rise condo, you have got to be on the ball, because lives could be at stake. To protect your residents (and yourself, as a fiduciary), follow this six-step guide.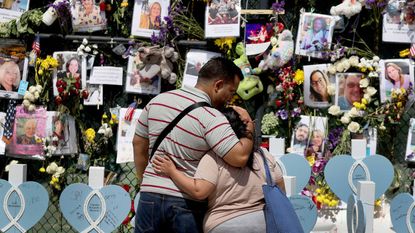 (Image credit: Joe Raedle, Getty Images)
Condo association managers have a tough job juggling residential politics and balancing homeowners' requests and budgets at the same time. Most of their tasks are mundane, such as enforcing guest parking rules and making sure people pick up after their pets. When things run smoothly, no one notices the work they're doing behind the scenes. But when things go wrong, the consequences can be tragic — as with the collapse of the condo tower in Surfside, Florida, which killed 98 people.
That condo collapse should be a huge wake-up call for boards across the country. The most important job condo associations have is to ensure residents' safety. Aging buildings require regular structural audits and upkeep, and boards need to stay on top of that. Plus, they need to figure out how to pay for it.
With this in mind, what should managers of high-rise condominiums do right now as fiduciaries to make sure their buildings are safe and everyone's investments are secure? If you are a condo board manager, you can be sure the owners, their lenders, insurance companies and local governmental bodies will be closely monitoring your work. (For more, please see "Could Surfside Happen to You? What Concerned Condo Owners Should Do Now.") So be prepared by following these six steps:
Subscribe to Kiplinger's Personal Finance
Be a smarter, better informed investor.
Save up to 74%
Sign up for Kiplinger's Free E-Newsletters
Profit and prosper with the best of expert advice on investing, taxes, retirement, personal finance and more - straight to your e-mail.
Profit and prosper with the best of expert advice - straight to your e-mail.
Step 1: Obtain a Current, Comprehensive Structural Audit
Every high-rise condo building should conduct structural audits by structural engineers on a regular basis, such as every five years — more often if there are signs of structural/safety problems, such as cracking, unusual noises or flooding, especially saltwater flooding. Be sure the structural audit is current and up-to-date, and if you have not been performing structural audits, procure one at once. Make sure you share all of the audits with your owners as soon as they are available.
I have lived in the same nine-story condominium, the Towers (TT), in Fargo, N.D., since 1978. Our board of managers hired excellent mangers in the '80s, and they made sure we obtained regular structural audits from licensed structural engineers, and they helped us interpret them and address any issues raised.
As it turned out, the audits revealed that the integrity of the building's 64 concrete balconies was degrading over time, and for safety reasons, every single one of them would need to be replaced. It was a huge project.
Step 2: Focus on the Political Problem
If an audit reveals a structural/safety problem like ours did, you may have a bigger problem on your hands than crumbling balconies. The real problem could be political. How you communicate with your residents is crucial.
When you make an early political/management error — such as not informing all owners of problems as soon as you know of them and not giving them updated estimates of costs and possible special assessments — you might find yourself lost, no matter what engineering, financial and legal solutions might be available.
Unless you can obtain an early consensus among your owners about steps to take in light of structural/safety issues, you might be battling with different owner factions and even having to foreclose assessment liens. To avoid this, make sure all owners are fully informed of all developments, ask for their assistance, and make them part of any solution.
At TT we gave notice of all meetings concerning our safety/structural issue, eventually deciding to replace each of our 6,000-pound concrete balconies with modern metal ones that weighed only 250 pounds. We asked owners for their help and advice every step of the way.
Step 3: Contact Your Condo's Insurance Agent and Attorney
The cost to address some structural/safety issues might be covered by insurance. Either way, unless you contact your insurance companies at once about a potential claim, and fully cooperate in investigating the claim, available insurance coverage might be lost. So, your attorney should help evaluate your coverage and give notice of potential claims ASAP.
In addition, have your attorney review your structural audit, all information about structural/safety issues, and all possible causes of the problems. Third parties, such as architects, contractors, inspectors and others, might be responsible and might have their own insurance coverage.
Be sure to consult with your attorney right away, as parties related to the building trades have been active in procuring short statutes of limitations and other barriers to recovery.
Step 4: Clearly Identify the Problem, the Solution and the Cost
Have your structural engineer help you locate other team members, such as architects and contractors, so you can clearly identify the structural/safety issue, possible solutions and most important, a cost range. The sooner you can inform your owners of the potential cost the better, so they do not feel surprised and can begin planning to answer a special assessment if your reserve fund, insurance and third-party recoveries will be insufficient.
At TT we had our architect prepare bid specifications, reviewed them with our owners, widely advertised the bids, asked for suggestions from our owners and advised them at once of the bids and which one we accepted.
The cost of our project: a jaw-dropping $1 million. Our reserve fund was nowhere near enough to cover the job … which leads us to the next step.
Step 5: Devise a Plan on How to Pay to Fix the Problems
Unless your reserve fund is sufficient and can be maintained at an adequate level for other needs, or unless you have certain and immediate recoveries from insurance or third parties (very unlikely), you will need to call on your owners to share the cost.
Have your attorney review your declaration and bylaws to determine whether the cost relates to common areas, and if so, how assessments should be made against differing condo units.
Typically, your notice of assessment would require the payment of a sum certain on or before a date certain. The notice of assessment likely will contain a warning that if the assessment is not paid in full and when due, the association will record assessment liens, and, if necessary, foreclose the liens.
At TT, we chose not to try to borrow the necessary funds. Instead, we levied a special assessment of $17,500 against each of the 64 units that had concrete balconies to pay for the work. We gave notice of what the special assessment likely would be months before we made it.
Step 6: Collect the Assessments, Pay for the Work and Enjoy the Results
Keep a separate account to collect the special assessments and to pay for the work done as a result. Expect that architects and contractors will require advance payment or proof of the ability to pay, and there will almost always be a long delay between the time repairs need to be performed and insurance and third-party claims can be resolved.
I'm happy to report that for our $1 million balcony-replacement project, 54 of the owners paid in full by the due date, another six arranged loans to pay the assessment and the remaining four all paid later with interest. We only filed a few assessment liens and did not have to foreclose any.
After all work was done and approved in 2017, we were able to refund about $1,600 of each assessment, all while maintaining the basic reserve fund we had in place before the balcony problem arose.
The Bottom Line
The goal in addressing unexpected owner expenses to address structural/safety issues revealed by structural audits is to treat the problem as political, not so much engineering or financial. Done correctly, owners will have been fully informed and involved in the entire process from the beginning. They will have been asked to volunteer on committees and they will have been asked for their advice and ideas all along the way. This will allow the association to make and collect one special assessment sufficient to fully address all structural/safety problems, leaving a sufficient reserve fund in place.
Your goal is to have your owners trust your ability, and even be thankful they do not have to volunteer their time to address problems themselves, where they are rewarded in the end with a continuing sound and safe building. When we did the $17,500 assessment, the units were worth only about $60,000 to $70,000. Today they are worth double that, thanks in part to the new balconies.
Throughout my experience at TT, I learned that engineers can fix anything and people will find the money to pay to protect their homes if they have been consulted, kept fully informed along the way and treated with respect.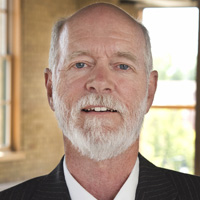 Of Counsel, Serkland Law Firm
Roger Minch has been an attorney at Serkland Law Firm since 1978. He focuses on alternative dispute resolution, bankruptcy, creditors' rights and condominium board of managers representation. Minch first appeared in Best Lawyers in America in 1993, and has continued to be selected by his peers for inclusion for 30 years, including the 2022 edition. Minch is a fellow in the American College of Bankruptcy. He has lived in the same Fargo, N.D., condominium since 1978 and served as president of its board of managers for many terms.