Financial Fixes to Make after the Pandemic
Now is a good time to reflect on what the COVID-19 pandemic has done to your finances (and surprise, there may be some good news here) and to your priorities themselves. After giving it some thought, here's what you should do going forward.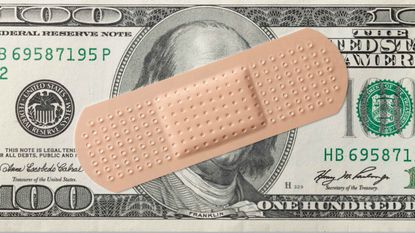 (Image credit: Getty Images)
From dining out to vacation travel, many Americans have started to resume their pre-pandemic lifestyles – and the spending that accompanies those lifestyles. According to Schwab's Modern Wealth Survey, nearly half (47%) of Americans polled back in February (before the rise of the Delta variant) were looking to get back to living and spending like they were before the COVID-19 pandemic and a quarter (24%) said they were eager to indulge to make up for lost time.
But we're also seeing a healthy balance – even as people make plans to get out and spend, they also want to nurture newfound savings and investing habits developed over the last year. Nearly two-thirds (64%) of Americans surveyed said they were savers in 2020, as opposed to spenders. Hoping to double down on new savings habits in post-COVID life, 80% planned to be bigger savers than spenders in the year ahead, with nearly half (45%) planning to save more money and a third (34%) intending to reduce their debt once the pandemic has subsided.
If your own spending and savings outlook has shifted during the pandemic, how can you make sure you will stay on a healthy financial path going forward? Start by taking these steps:
Subscribe to Kiplinger's Personal Finance
Be a smarter, better informed investor.
Save up to 74%
Sign up for Kiplinger's Free E-Newsletters
Profit and prosper with the best of expert advice on investing, taxes, retirement, personal finance and more - straight to your e-mail.
Profit and prosper with the best of expert advice - straight to your e-mail.
Revisit your goals
To determine how to fit new priorities into your financial plan, start by identifying what is most important to you. Not all goals are created equal, so make a list of the top three things you'd like to do over the next year or so, along with your top three longer-term goals. Then, commit to saving toward each while resisting the urge to splurge on other things that may be less important to you.
As you revisit your goals, you may find that your priorities have changed over the last year. Many people are finding that they have different feelings about what matters to them most, with increased importance on mental health (69%) and the health of their relationships (57%).
Assess your preparedness for the unexpected
Schwab's survey revealed that over half of Americans were financially impacted by the pandemic. Against this backdrop, it's important to assess your financial preparedness for the unexpected. As you plan for the future, consider building emergency savings and contributing to a health savings account, if you're eligible for one.
You may also want to ensure that you have adequate insurance coverage. Sound insurance planning can help avoid a financial catastrophe. Health insurance is a must, and it's also wise to confirm that you have adequate automobile and homeowners insurance. Explore disability, life and long-term care insurance and consider whether adding coverage is right for you.
Put your plan in writing
After a year of focusing on one day at a time, we're now able to look ahead and plan for tomorrow. Take this as an opportunity to review where you are — and be honest with yourself about your progress toward your goals.
Simply writing things down is an important step. In fact, 54% of Americans who have a written financial plan feel "very confident" about reaching their financial goals, while only 18% of those without a plan feel the same level of certainty. However, only a third (33%) of Americans have a plan in writing, despite planning tools and advice being more accessible than ever.
Whether you need to reduce spending and debt, up your savings or just refine the details, once you know where you are and where you need to go, you'll have a sense of direction. Then you can take necessary action steps and commit to moving forward.
Disclaimer
Investing involves risk including loss of principal. Diversification strategies do not ensure a profit and do not protect against losses in declining markets.
Disclaimer
The information here is for general informational purposes only and should not be considered an individualized recommendation or personalized investment advice. The type of securities and investment strategies mentioned may not be suitable for everyone. Each investor needs to review an investment strategy for his or her own particular situation before making any investment decision.
Disclaimer
©2021 Charles Schwab & Co., Inc. ("Schwab"). All rights reserved. Member SIPC.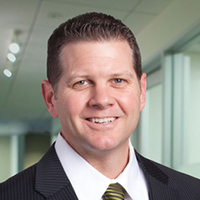 Branch Network Leader, Charles Schwab
Joe Vietri has been with Charles Schwab for more than 25 years. In his current role, he leads Schwab's branch network, managing more than 2,000 employees in more than 300 branches throughout the country.