Could Surfside Happen to You? What Concerned Condo Owners Should Do Now
If you live in a high-rise condo, you can – and should – take an active role in protecting yourself and your investment. Here are five steps that could help you sleep better at night.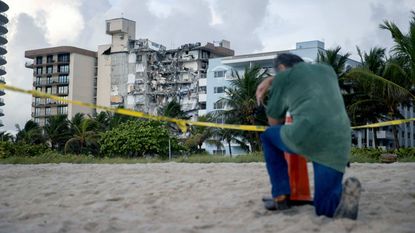 (Image credit: Getty Images)
In the wake of the shocking collapse of a high-rise condo building in Surfside, Florida, on June 24, condo owners nationwide are probably asking themselves: How safe am I? Is my condo board doing all it should be doing to ensure the structural integrity of my building?
Ninety-eight people died in that collapse, so these are valid concerns — especially considering the age of many structures today. In the Miami region alone, two out of every three condominium buildings are more that 30 years old — the age at which most condominium buildings can no longer delay making critical repairs — according to a report in The Wall Street Journal. Nationwide, more than half of all condominium buildings have stood for at least three decades. By one expert's estimate reported in the July 23, 2021, issue of The Week, about one-third of condominium associations have 30% or less of the money needed to prepare for big-ticket projects.
Most associations are managed by volunteers who need to rely on professional managers and other experts to not only manage the property, but also to make sure there is no deferred maintenance or unaddressed structural/safety issues.
Subscribe to Kiplinger's Personal Finance
Be a smarter, better informed investor.
Save up to 74%
Sign up for Kiplinger's Free E-Newsletters
Profit and prosper with the best of expert advice on investing, taxes, retirement, personal finance and more - straight to your e-mail.
Profit and prosper with the best of expert advice - straight to your e-mail.
My Condo's $1 Million Problem
These are issues I've confronted head-on, as an attorney who has served as president of my condo association's board of managers. I have lived in The Towers, a 10-story concrete condominium building in Fargo, North Dakota, since the building was constructed in the late 1970s. The building had 64 concrete balconies weighing 6,000 pounds each. Once the undersides of the balconies were painted, it was just a matter of time before moisture would invade rebar supporting them. As rebar rusts, it expands, cracking the surrounding concrete and degrading its ability to support the surrounding concrete.
Although The Towers performed structural audits approximately every five years after it was 10 years old, and the concrete balconies were being repaired on a scheduled basis, it became apparent that the balconies would all need to be replaced … at a total cost of approximately $1 million. At the time, The Towers' reserve fund was less than one-fifth of this sum, and as it turned out, there was no available insurance coverage, and on the opinion of counsel, there were no possible third-party recoveries against architects, contractors or others.
A well-run condominium association relies on periodic structural audits, makes sure that recommendations contained in the structural audits are followed, and tries its best to maintain a reserve fund sufficient to cover reasonably expected problems that might become apparent from structural audits, or otherwise. But, as H. Ross Perot loved to say, "Nobody ever got killed by a runaway truck two blocks away." In other words, no matter the structural audits you obtain, or the efforts you undertake to have a sufficient reserve fund, you will not be able to anticipate everything.
We solved our balcony problem in 2017 and 2018 by replacing all 64 concrete balconies, using concrete and rebar saws and a crane, with modern metal balconies weighing only about 250 pounds each. We paid for the work from special assessments of $17,500 each levied against all 64 units with balconies.
We collected every assessment in full, and along the way only had to file a few notices of assessment lien and did not have to start foreclosing any liens. After all work was done and approved, we were able to refund about $1,600 of each assessment, all while maintaining the basic reserve fund we had in place before the balcony problem arose.
5 Steps for Concerned Condo Owners to Take Now
In light of all this, what should owners of high-rise condominium units do right now to make sure their buildings are safe and their investments secure?
Step 1: Request a Paper Trail
Immediately ask your board of managers and the management company it may have hired, for copies of any and all structural audits concerning all buildings. Make sure that the structural audits have been done on a periodic, regular basis, such as every five years, and review all of the structural audits to make sure that structural/safety issues have been addressed. Make sure the board of managers is committed to continuing to obtain periodic structural audits and addressing all structural/safety issues raised by the audits.
Step 2: Demand the Proper Audits
If the board of managers has not been ordering structural audits, insist that the board of managers perform an immediate structural audit for review by all condominium owners. Make sure that once you obtain the structural audit, you familiarize yourself with all structural/safety issues raised by the audit, and make sure the board of managers is addressing all such structural/safety issues.
Step 3: Look into Insurance
Ask your condominium association to review all existing insurance to make sure there are no gaps in insurance coverage and coverages are complete and adequate. Have your own insurance agent review your insurance covering your individual condominium unit.
Step 4: Show Me the Money
Ask your board of managers to review its reserve fund policy, and consider ordering a reserve fund audit to make sure the reserve fund and contributions to the reserve fund will maintain a reserve sufficient to handle all reasonably expected maintenance issues, especially those related to structural/safety items.
Step 5: Do a Formal Review
Review documents other than structural audits and insurance policies to make sure condominium owners have a means to control management of their units and common areas. This might mean having an attorney review the condominium declaration and bylaws to make sure there are regularly scheduled meetings of the board of managers where owners can have their input, and making sure that owners have access to all of the association's critical records, such as structural audits, budgets, reserve fund summaries, insurance policies, and any structural/safety related complaints by government officials, other condominium owners, or others.
The Bottom Line
Condominium ownership carries many blessings and produces efficiencies not present with other types of homeownership. However, every type of homeownership requires due diligence and effort to make sure there is no deferred maintenance that might lead to a catastrophe.
High-rise building collapses have been exceedingly rare in the United States. However, with many aging high-rise condominium developments, problems will become more and more apparent and more common. We can expect that all levels of government will be stricter about requiring periodic structural audits, sufficient reserve fund balances, and other measures designed to prevent a recurrence of a collapse as just occurred at Surfside, Florida.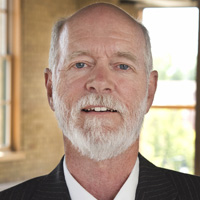 Of Counsel, Serkland Law Firm
Roger Minch has been an attorney at Serkland Law Firm since 1978. He focuses on alternative dispute resolution, bankruptcy, creditors' rights and condominium board of managers representation. Minch first appeared in Best Lawyers in America in 1993, and has continued to be selected by his peers for inclusion for 30 years, including the 2022 edition. Minch is a fellow in the American College of Bankruptcy. He has lived in the same Fargo, N.D., condominium since 1978 and served as president of its board of managers for many terms.