Which Rewards Credit Card Is Right for You?
Kiplinger's contributing editor Lisa Gerstner joins our hosts Ryan Ermey and Sandy Block to chat about the best rewards credit card picks for every type of spender. Also, the pair offers tips on how to navigate the housing market right now.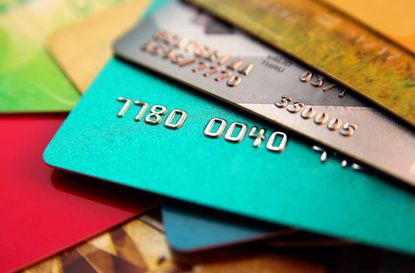 (Image credit: Getty Images/iStockphoto)
Ryan Ermey: Whether you're looking to rack up miles or earn points where you spend the most or maximize cash back, we have a rewards card that will work for you. Our credit card maven Lisa Gerstner joins the show to talk about her brand new 2020 rewards card rankings in our main segment. On today's show, Sandy and I discuss strategies for navigating the housing market amid the COVID-19 outbreak, before delving into cuts to employer 401(k) matches and tricky RMD rules. That's all ahead on this episode of Your Money's Worth stick around.
Ryan Ermey: Welcome to Your Money's Worth. I'm Kiplinger's associate editor Ryan Ermey joined as always by senior editor Sandy Block. Sandy, how are you?
Sandy Block: I'm doing okay, Ryan. How are you?
Subscribe to Kiplinger's Personal Finance
Be a smarter, better informed investor.
Save up to 74%
Sign up for Kiplinger's Free E-Newsletters
Profit and prosper with the best of expert advice on investing, taxes, retirement, personal finance and more - straight to your e-mail.
Profit and prosper with the best of expert advice - straight to your e-mail.
Ryan Ermey: Not too bad. Although I am having all sorts of housing drama.
Sandy Block: Drama?
Ryan Ermey: One of my roommates has moved out unexpectedly and now we're trying to get a new person in so my roommate and I don't have to cover the departing guy's portion of the rent. But that presents some obvious problems, safety being the first and foremost. But housing seems to be cropping up everywhere in my life these days. A couple of friends of mine just closed on and moved into a new place. My parents are floating this idea of a D.C.-based investment property that they're thinking about. So I've got housing stuff on the brain and, luckily, Dan Bortz has an excellent article up on Kiplinger.com as we speak. It was in the June issue of Kiplinger's on buying and selling a home amid the outbreak.
Sandy Block: It's really interesting. Just across the street from me, we've got some similar drama going on -- where a house actually was put on the market and it hasn't sold. The latest word in the neighborhood is that they've rented it to like three bros with pickup trucks, which we're not too keen on. Not that I have anything against group houses, you guys could move across the street from us and I wouldn't have any problem with it, but we haven't vetted these guys. But it does show, I think, this has been a very, very hot neighborhood for a long time. I think there are some challenges right now to putting a house on the market and maybe buying one, too. Because that is a very physical thing. You tend to want to go inside the house if you're going to buy it.
Ryan Ermey: Yeah. The real estate market is still active, because most states have deemed the real estate industry an essential business. But, obviously, the market is slowing. A huge majority of Realtors have reported a decline in home buyer interest because of coronavirus fears and a similar gigantic majority say that there are fewer houses on the market. Which makes sense, because people either have a monetary situation that's changed -- it could be a loss of income or something else -- or they're rightly wary of having or attending an open house for fear of coming into contact with COVID-19.
Sandy Block: That's right.
Ryan Ermey: Nevertheless, the 30-year fixed mortgage rate is averaging something like 3.28% as of our recording today, May 14th. So it's a really good time with such a low rate for buyers to stay in the market. We have some tips for buyers, sellers, and people looking to refinance. Sandy, what might buyers be considering right now?
Sandy Block: Well, the inventory has not changed that much. Buyers in many cities are still facing competition, because there's just not that many houses available. Many sellers who planned to list this spring are holding off. Inventory is even lower, so the first thing is to make sure you work with an agent who is willing to work harder to find off-market listings, to really look around. Don't assume that there's going to be all these houses available to you at a great price. The other thing -- and this is always important -- but it's particularly important now is, you got to get pre-approved for your mortgage before you make an offer.
Sandy Block: You need to do that. It's a must. You don't have to leave home to get pre-approved. You can sit and fill out an application online or over the phone. Again, as Ryan mentioned, rates are very low, but it's certainly worth shopping around for the best rate that you can get. Finally, you don't necessarily have . . . I mean, at some point you might want to see the house, but if you are just sort of looking at several houses, virtual home tours and live stream open houses are replacing in-person showings. Nearly three quarters of real estate agents in a recent survey said they'd seen home sellers stop holding open houses altogether. So at least in the initial phase, when you're looking at a bunch of houses, you don't need to go to open houses. You can do that from the comfort and safety of your home.
Ryan Ermey: Yeah. We are conducting our search for a new roommate entirely via FaceTime and Zoom. I got the phone out. I'm giving them a tour of the place, trying to pace off the width of the bedroom to see if you could get a queen bed in there. So it's an adventure, but people are going to need to be willing to work with you on that front.
Sandy Block: The other thing I want to mention is, to close on time, consider opting for a 60-day closing period instead of the normal 30- to 45-day close. The reason you want to do that is because there has been a surge of refinance applications in the mortgage business because rates are so low. Your lender may need more time to approve your loan than it would during normal times. The last thing I want to mention is that the protocols for home appraisals have also changed. Fannie Mae and Freddie Mac, which are the government-sponsored mortgage giants, have directed mortgage lenders to reduce the need for appraisers to perform in-home inspections, which gives greater flexibility for drive-by appraisals. That could speed things along too, so you don't necessarily have to have an in-person part for that, too. But, Ryan, what are some tips for people who are selling a home? That could be nerve wracking right now.
Ryan Ermey: No doubt. I mean, the advice is the same in some regards because, even before the whole outbreak. It was really important to have your house look really pretty online. But at this point with having virtual tours and open houses, professional photos and staging are an absolute must. Otherwise, your house is really going to look dull compared to other houses out there that have been professionally staged. Now most stagers charge between $150 to $600 for a two-hour consultation and then an additional $500 to $600 per month for each room. But according to our story, that pays off. Research shows that staged homes sell quicker and for more money than unstaged homes. Now, Dan Bortz, who wrote the story and is our colleague, also gets into some ways that you can be safe having an open house or having people come visit. He suggests having the doors open. He suggests making masks, shoe covers, hand sanitizer, gloves, all of those things available. I mean, thanks, but no thanks. If you ask me.
Sandy Block: Well, I guess my thought about that is, maybe you would entertain a serious buyer and let them come into your home. But I know, in my neighborhood, whenever there's an open house people just want to go in and look around and see what your sofa looks like. I wouldn't go for that. I would be much more particular about who I would allow in, instead of just having an open house for anybody who wants to check out your curtains or something like that. I mean, these days you just don't want strangers walking around.
Ryan Ermey: You can get pretty creative with the ways that you show your house online. There are 3D tours that are available. A 3D imaging of the house. You can have drone flyovers. All of these things really can give a buyer an idea of what the property is like without actually having to set foot in your house. The last thing that we wanted to talk about is refinancing, because rates are so, so low. A refi often makes sense if your loan rate is more than one percentage point above current rates, so if you're in the kind of mid four, four point whatevers, it's time to start thinking about this. You can use the Mortgage Professor's refinance calculator, which we will put up in the show notes, to plug in the details of your current mortgage and a prospective new loan to see how long you'd have to stay in your home to start saving money.
Ryan Ermey: But something that is noted in this story is that, we're not the first people to think about this. So don't expect to get your call returned immediately. During the final week of March, for instance, refinance applications were up 168%, Sandy, compared to a year ago. Mortgage lenders are taking longer to process refinances given the boom in applications. Plus, a lot of offices are closed. People have been furloughed, so you have to give these lenders some time. Now, one thing that you can do is you can ask lenders for a 120-day rate lock instead of the more typical 30 or 60 days. That can go into effect as they're taking more time to process your application, and you should try at all costs to get a float down lock, which allows you to lock in a lower mortgage rate if rates fall within a specific period after your loan is approved.
Ryan Ermey: Given the kind of volatility that we've been seeing, there's a chance that that could really benefit you. The last piece of advice here, and Sandy and I sound like a broken record on this show, but because rates can vary between different lenders, it always, always, always makes sense to shop around. You should be calling three to five lenders, make sure that you can find the best rate on a refi that is available. So be sure to go check out Dan's entire piece on Kiplinger.com. We will have it up in the show notes. It's in the June issue of Kiplinger's, and if you are looking for housing, good luck to you. If you're looking for a spare room in Washington, D.C., with two very chill roommates, I guess go ahead and email me at podcast@kiplinger.com and I'll get back to you as soon as I can.
Ryan Ermey: Coming up, Lisa Gerstner tells us the best rewards credit card for every type of spender. Don't go anywhere.
Ryan Ermey: We are back and we're here with frequent podcast contributor and contributing editor for Kiplinger's Personal Finance magazine Lisa Gerstner. Lisa, how are you? Thank you for coming on.
Lisa Gerstner: Doing okay. It's a beautiful day here.
Ryan Ermey: It's pretty beautiful here in Washington, D.C., as well, and it's a beautiful day to be talking about credit cards. Now you are our expert for all things credit. You have a story in the June issue of Kiplinger's Personal Finance that's also up on the website right now about the best rewards card. You have this in all different categories. We're not going to have time to get to all of them, but how would you go about, broadly for this story, how did you go about choosing the best ones? In other words, what are some of the criteria that you're looking at for credit cards that set themselves apart from the competition?
Lisa Gerstner: Yes. I look at several factors. One that I start with is the typical annual rebate for the card. The way I do that is I look largely at statistics from government surveys about how much consumers spend on different things, groceries, gas, dining out, different categories that credit cards sometimes give you bonuses on. Then I do the math to figure out, "Okay, how much might the average person be spending on this card in a year?" That's a big piece of it -- seeing how much you're going to get back in points, miles, cash back, whatever it may be. I look at some other things too, ease of earning and redeeming rewards. Is it pretty simple to redeem points for a statement credit on a purchase, or do you have to go through some complicated portal to get your value out of those points?
Lisa Gerstner: How widely available or useful is the card? I think a good example there is cards from warehouse clubs like Costco or Sam's Club. If you're a member of the club and you pay a fee to go there, those can be really good cards. The rebates are quite good on those, but you have to be a member of that club. So those cards may not necessarily get the number one spot because they're not so widely available to everyone. Then just anything specific about the category I'm looking at, if I'm looking at cards with flexible travel rewards, how widely can you use those points? Can you use them to convert them to airline miles? Can you trade them for travel rewards at a good value? Those are some of the big things that I look at when I'm picking which cards are going to rise to the top.
Sandy Block: Lisa, I don't know about you guys, but I'm not planning to get on an airplane anytime soon or stay in any hotels. So it seems like what people really interested in right now is a straight up cashback card. Can you name a couple of your favorites in that category?
Lisa Gerstner: A couple that we like, our longtime favorite is Citi Double Cash, because it's so simple. There's no annual fee and you get a total 2% rebate on all your spending and cash back, which is pretty good. There is a little bit more to it. You get 1% when you make the purchase, and then another 1% when you pay the bill. So as long as you're paying your bills, which you very much should be, you get 2% cash back on everything you buy. That keeps it really easy for you. If you're willing to go a little bit more into paying attention to different categories, one that we like is U.S. Bank Cash Plus Visa Signature. With that one, you're going to pick two categories every quarter that earned 5% back. One that I think is especially useful right now is TV, internet, and streaming services. So if you're staying home a lot, watching a lot of TV using . . .
Sandy Block: Oh yeah.
Lisa Gerstner: . . . the internet all the time, you got those bills.
Ryan Ermey: More like the "Tiger King."
Lisa Gerstner: Exactly. You can get 5% back, at least currently on that card. That one's been going on for a while. Utilities, cell phone bills, fast food, or some other categories you might be able to pick. Then you get 2% on one category of choice among groceries, gas or restaurants, and 1% on other spending.
Ryan Ermey: Sandy brought it up. I imagine that the airline and hotel rewards cards are really some of the more popular ones that people look at when they interact with this story. Given everything that's going on, I mean, what's the deal with these? Should people hold off on getting one? It doesn't make sense to get a broader travel rewards card versus one that's branded to a particular hotel or airline. What's the deal?
Lisa Gerstner: Yeah. With everything being so shaky, we don't know what the future of the airlines and hotels are right now. So it's probably not a bad idea to hold off on getting a co-branded card that is tied to a specific airline or hotel until you have a clear idea what's going on, or until travel picks up a little bit more. You could possibly lose your ability to use those points or miles if the airline or the hotel shuts down entirely, so that's something to consider. Plus, some cards only give you extra points on purchases with that company. Southwest is a good example. If you get a Southwest Airlines credit card, you get two points per dollar on Southwest purchases, one point on other spending and nothing else. But that said, some of our top winners there actually do give you extra points in other categories, which is one reason I like those cards.
Lisa Gerstner: The Delta Sky Miles Gold card is a good one, because it gives you two points per dollar at restaurants and supermarkets, which are both categories you might be able to use right now, along with Delta. Then World of Hyatt Visa among hotel cards gives you two points on dining and airfare. That one may not be so great right now, but transit and even gym memberships along with Hyatt purchases. So it's nice to have that range of categories when you're not necessarily flying or going to the hotel right now. But in the meantime, if you really do want to get a card now, I would look more toward general travel cards that don't tie you to some specific company. One that I like is the no-fee Wells Fargo Propel card. It gives you effectively 3% back on most travel bookings, dining, gas, transit services, even things like Uber and Lyft and even a few streaming services.
Lisa Gerstner: Again, that's a category people might be using a lot right now. That's a good one. If you're willing to pay an annual fee, Capital One Venture is worth a look. The fee is $95 a year, so you have to make sure that it's worth it. But you get two miles per dollar on everything you buy, so you don't have to worry about certain travel categories or anything else like that. Maybe even gives you five miles per dollar on car rental bookings through Capital One. I think those are a couple of pretty good general cards. You can even use them now, if you're not necessarily making purchases in those travel areas all the time.
Sandy Block: Lisa, you mentioned annual fees. When is it a good idea to pay a card with an annual fee? How do you do the math to figure out if the rewards will exceed the amount that you have to pay up front to get the card?
Lisa Gerstner: I think this is where you have to just take a good look at your spending habits. Maybe you go to last year's budget and look at how much you spent on groceries, gas and travel. I think a lot of us have some kind of strange spending patterns right now with everything that's going on. So if you're looking at a card for the longterm, look back in the past and see what you spent there. Maybe think about what you're going to spend in the future when things get back to normal. Then just do the math to decide whether you're going to get enough back to make that card worthwhile. I think I would also note that, especially among travel cards, they're starting to add some related valuable perks beyond the spending rebate that you get.
Lisa Gerstner: Pretty commonly, cards are adding credits of up to $100 for TSA pre-check or for global entry fees. Those are becoming common. The Capital One Venture card does include that. One of our favorite premium rewards cards, it charges a $550 annual fee. Which sounds kind of outlandish, but you get a lot of perks back. It's called the Chase Sapphire Reserve card. You get access to a lot of airport lounges. You get that TSA pre-check credit I was talking about. You even get a $300 travel credit that you can put toward a broad range of travel purchases. So really look at the benefits beyond that rebate that you get on spending as well.
Ryan Ermey: Yeah. As you mentioned, people's spending habits are changing amid the pandemic. For instance, they might not be spending on gas or they might not be going out shopping, but they may be spending more on groceries or getting food delivered either from Uber Eats or GrubHub or their local restaurants or what have you. What are some cards that folks can take a look at that can help them maximize the rewards based on their current spending habits?
Lisa Gerstner: I think one of the best choices right now is the American Express Blue Cash Preferred card. That card does come with a $95 annual fee, but you get 6% back on supermarket spending on up to $6,000 you spend in a year. That's a great rebate, I don't know of any other card that gives you that much back on groceries. You do have to consider, you have to go to regular supermarkets to get that rebate. If you go to a superstore like a Walmart or a Target and buy groceries there, you're not necessarily going to get 6% back. So keep that in mind, depending on where you shop. Another category that they added about a year ago, that I think is really good, is 6% back on streaming services on a pretty broad range of them. Things like Netflix, Hulu, HBO, Spotify. So if you're using those, that's another really good rebate.
Lisa Gerstner: It also gives you 3% on transit services, including Lyft and Uber, 3% on gas and 1% on other spending. If you don't like the annual fee, there is a no-fee version of that card that gives you 3% on groceries. Take a look at that and then, on the other side, if you're not doing so much on groceries but you're getting a lot of takeout, take a look at Capital One Savor. That one also has a $95 annual fee, but you get 4% back on restaurant purchases. Usually, takeout will work as long as you're buying directly from the restaurant. Now if you're using a delivery service, like an Uber Eats or a GrubHub or something like that, you may not get that extra rebate. You'll want to check with your card issuer just to see what exactly they consider a restaurant, what those purchases might be. But that's a good one, 4% entertainment, 2% on groceries and 1% on other spending. Then, like the Amex Card, there is a no-fee version. So if you don't want to worry about the fee, you can get 3% back on dining purchases with the no-fee card.
Sandy Block: Lisa, folks who are still working and have some extra money are interested in investing right now because there are some days when you can get some pretty good bargains on stocks. Should they consider getting a brokerage credit card, and why would they want to do that, and what is your favorite?
Lisa Gerstner: Yeah. If your brokerage offers a card, it's worth a look. Sometimes you can get some extra value out of the points or whatever it gives you back if you deposit your money into the account with that brokerage. My favorite is the Fidelity Rewards Visa, because it gives you an effective 2% back as long as you deposit rewards into an eligible Fidelity account. It's a pretty broad range of accounts that you can put those rewards in. There's brokerage, retirement, charitable giving, 529s and health savings accounts. I think that's a really nice option if you just want a little extra incentive to put more money toward your investments.
Ryan Ermey: Well, listen, folks. I would never even consider getting a rewards credit card without first consulting Lisa's latest work on the matter. It is the reason that I have my preferred Citi Double Cash Card, which has worked for me for a long time. Be sure to check out the latest rankings in the June issue of Kiplinger's Personal Finance. We will also have it up in the show notes as it is up on Kiplinger.com. Lisa, thank you so much for coming on. A wealth of knowledge as always.
Lisa Gerstner: Thanks for having me.
Ryan Ermey: We are back. Before we go, another quick addition of financial fact or fiction to wrap things up. Sandy, I'm going to go first.
Sandy Block: Okay.
Ryan Ermey: My fact or fiction is, depending on who you ask, a quarter or more of workplaces are planning to cut or have already cut their 401(k) match.
Sandy Block: Ryan, based on history, I suspect that is true. Because, during the great recession, 2008, 2009, a lot of companies did reduce or suspend 401(k) matches as a way to save money. So I'm guessing that's an unfortunate truth. An inconvenient truth, I think it's the answer there.
Ryan Ermey: You took the words right out of my mouth, Sandy. Because, some 20% of companies suspended or reduced their 401(k) matches during the 2008, 2009, great recession. The numbers are looking a little rough here now, some 12% of employers have suspended matching contributions to their 401(k) plans already, and an additional 23% were planning to cut their match or considering it, according to a survey conducted in late April by Willis Towers Watson. That's a human resources consulting firm, and another survey by the Plan Sponsor Council of America found that nearly 22% of companies with 1,000 or more employees are suspending matching contributions to 401(k) plans. So how quickly these things come back, and we're guessing that they're all going to come back eventually, but it is going to depend on how fast the economy recovers. Now, companies are hoping maybe this will only last a few months, but who knows? So what can people do? As always, we say, we always say, I should say, contribute enough to get the match. We always say . . .
Sandy Block: Free money. Yeah.
Ryan Ermey: . . . contribute enough to your 401(k) to get the match, because it's free money, but that doesn't mean that you should stop contributing now that the free money isn't there. This is still a pretty short term hurdle in what is a very long, long race when it comes to investing to retirement. So we would suggest that you keep contributing. In fact, if you think that a suspension of the match is coming around the pike here, it's probably a good time for you to up your contributions if you can. As long as you're contributing regularly, as we've talked about, Sandy, you're already doing good because you're already dollar cost averaging, meaning that you're investing at regular intervals, guaranteeing that you will buy more shares when shares are cheap, buy fewer when stocks are expensive. Proverbially, buying low and selling high, so stay the course on that front. Whether you have a match or not, you should continue to contribute. Sandy, what do you got?
Sandy Block: Okay. Here is my fact or fiction. As we have reported before on this podcast, one of the things that the CARES Act that Congress passed earlier this year allows people who are 72 or older to skip taking a required minimum distribution from their IRA or other tax deferred account this year. Normally, you have to take a minimal amount every year once you reach 72, but Congress waived that. So fact or fiction, if you already took a distribution before Congress acted, can you put it back?
Ryan Ermey: Now, see, I know a little bit about this because we did have a reader write us in who had asked essentially this question. "I've already received an RMD for January through April from my government thrift savings account," which is a type of a retirement plan for government employees, "Can I redeposit the money with no penalty or tax on it this year?" We'd like to thank our reader, Dave, for sending that in. I think you can, whether it's . . . well, I don't know about a thrift savings plan in particular, but I think you can redeposit the money. What's the deal, Sandy?
Sandy Block: Well, the deal is, yes, in some cases -- and, yes, not. Unfortunately for our reader or our listener, Dave, he may be temporarily out of luck because what happened was the IRS did give people more time to put money back. Essentially, roll the money back into an IRA. But that started in February. For people who took a distribution in January, at least right now, it looks like they may not be able to do that. Now, the second wrinkle to this is, in Dave's case, he took it from his employer. He didn't roll money from his TSP into an individual retirement account. I did check with TSP, and they did say you can put the money back, unless you took it out in January.
Ryan Ermey: No. Whoops.
Sandy Block: Two things here are that timing is important. The other thing is if you took the money out of an IRA in February or later, you're fine. That's your IRA. If you took it out of an employer-sponsored plan, you have to check with the plan and see if they will allow you. Because it's up to them, where you put the money back. Now, there are two things that may make things a little easier for Dave. One is that there is some expectation that the IRS will issue additional guidance. This is anyone who took money out this year can roll it back. Just to clarify, the reason people want to put this money back is so they don't have to pay taxes on it. When you take taxes out of an IRA or a tax-free plan, you have to pay taxes on it. So the people who didn't have to take the money out, want to put it back and avoid that tax bill.
Sandy Block: There may be additional guidance. Some of the folks I talked to said that they think that the IRS may come out with additional guidance this year and just say, "Yeah. Anyone who took money out can roll it back. We will take out the 60-day deadline." Or whatever. The other interesting thing is -- this is what makes personal finance so much fun -- there's kind of a work around here. One of the provisions in the CARES Act said that you can take a hardship withdrawal from your tax deferred retirement accounts of up to $100,000, and as long as you put it back in three years, you didn't have to pay taxes on it. Now, they define a hardship withdrawal as withdrawal taken because someone in your family was affected by the coronavirus, or you were unemployed or suffered some economic hardships.
Sandy Block: So you might have to demonstrate something. But if you could do that, you could say that that distribution was in fact a hardship withdrawal. In that case, you would have three years to put it back and not pay taxes on it. I haven't actually seen this demonstrated, but it's something to look at if you really, really want to put that money back and not pay taxes on it. But I think the real takeaway here is just, if you took money out in January, sit tight, because I think there is some thought that the IRS is going to come out with something else. The reason people are thinking that is because that's what it did in 2008, 2009. So my advice to Dave is just hang in there. You may still have the opportunity to put that money back.
Ryan Ermey: Well, there you have it, Dave. There you have it, everybody. That is all for us today. Thanks for tuning in. That'll do it for this episode of Your Money's Worth. For show notes and more great Kiplinger content on the topics we discussed on today's show, visit Kiplinger.com/links/podcasts. You can stay connected with us on Twitter, Facebook or by emailing us at podcast@kiplinger.com. If you liked the show, please remember to rate, review and subscribe to Your Money's Worth wherever you get your podcasts. Thanks for listening.
Links and resources mentioned in this episode

Senior Editor, Kiplinger's Personal Finance
Block joined Kiplinger in June 2012 from USA Today, where she was a reporter and personal finance columnist for more than 15 years. Prior to that, she worked for the Akron Beacon-Journal and Dow Jones Newswires. In 1993, she was a Knight-Bagehot fellow in economics and business journalism at the Columbia University Graduate School of Journalism. She has a BA in communications from Bethany College in Bethany, W.Va.