Planning a Summer Vacation? Four Ways to Make It Affordable
A well-thought-out budgeting strategy can help you get the most out of your money while also getting the most out of your vacation.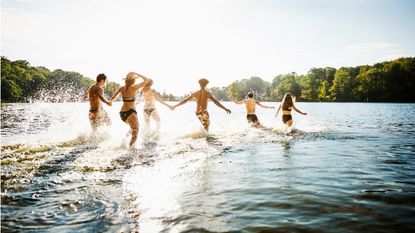 (Image credit: Getty Images)
With the summer months around the corner, many of you may be dreaming of your summer vacation. Maybe you see yourself digging your toes into a white sandy beach, going on an outdoor adventure in a new country or making memories with friends or family in a new city.
The increased costs of travel these days, especially the cost of air travel, are giving many sticker shock. In fact, the average airfare in the U.S. rose 17.7% in March 2023 over the previous year.
Planning a vacation takes time and a well-thought-out strategy if you need to stick to a budget. Here are some vacation-planning tips to help you get the most out of your money so you can get the most fun and relaxation — or adventure! — out of your summer vacation.
Subscribe to Kiplinger's Personal Finance
Be a smarter, better informed investor.
Save up to 74%
Sign up for Kiplinger's Free E-Newsletters
Profit and prosper with the best of expert advice on investing, taxes, retirement, personal finance and more - straight to your e-mail.
Profit and prosper with the best of expert advice - straight to your e-mail.
Choose your summer vacation destination carefully.
If you're traveling on a budget, some places are cheaper to travel to. Consider locations where you can go during the off-season, which will not only save you money, but will help you avoid large crowds. Nobody likes trying to capture a special photo moment with a bunch of strangers in the background.
If you're traveling to a different country, currency exchange rates can also make a huge difference in your budget. Countries such as Vietnam, Mexico, Japan and South Africa are among the best places to visit where the dollar is strong.
Book travel ahead of time.
The best time to book domestic flights, according to ThePointsGuy.com, is one to four months ahead, while international flights should be booked six months ahead.
The Google Flights team analyzed five years' worth of historical airfare data and found that it's cheaper to fly during the week, and flights that depart on Monday, Tuesday and Wednesday are 12% cheaper than weekend departures. The same team also found that nonstop flights have been, on average, 20% more expensive than a flight with stops. So, if you have time and a willingness to make an extra stop, you might save some serious cash.
Ever search for a particular flight multiple times and then wonder why the fares creep up? Use incognito mode on your browser, because websites track your moves and may do auto increases.
Lastly, consider using Google Flights to track flights and get an alert when prices drop or go up, which can give you insights into an opportune time to make your purchase.
Start saving now.
Figure out the total cost of the vacation and set up regular automatic transfers from your checking account to a liquid savings account. If you need to save thousands of dollars for a trip, sometimes it's easier to mentally break down your goals into smaller daily amounts. For example, the idea of saving $20 a day for a few months sounds a lot better than saving $1,800 — even though it works out to be the same thing.
When you're saving for a trip, consider putting the money in a liquid high-yield savings account. With interest rates on the rise, many online banks are offering rates that are upwards of 5%. With the recent bank failures, it's important to remember not to have deposits at any given bank that amount to more than the FDIC insurance limits.
Take advantage of credit card benefits.
Using a credit card is a great way to earn points and pay for travel. The best travel rewards credit cards might offer upwards of 90,000 bonus points if you spend a certain dollar amount within the first few months of having the card. They might offer more points if you book travel and lodging through their website. Some will even offer additional travel deals.
For example, I've seen offers on my own credit cards that have offered cash-back promotions, sometimes up to several hundred dollars, if you book at certain hotel chains. Just be sure that you can pay off your credit card debt in full every month. You don't want to negate those savings by paying high credit card interest on any balances.
Once you've arrived, don't forget to enlist help from locals. Travel guides can recommend great "must-see" attractions, but locals can offer insights into lesser-known travel spots and food places. Some of the best restaurants that I've tried while traveling are smaller businesses that won't break the bank.
You don't have to eat out at every meal either. If you're staying at a place where you can cook your own meals, consider an outing to a local farmers market or deli to prep your own meal. There's nothing quite like eating fresh fruits or vegetables in another country… they just taste better!
Whether you decide to relax locally with a staycation, or take a long flight to a remote island, make sure to fit it within your budget. Stretching yourself financially can add stress to the whole experience. Taking time for some R&R is truly more relaxing when you know you have your priorities well thought out.
Halbert Hargrove Global Advisors, LLC ("HH") is an SEC registered investment adviser located in Long Beach, California. Registration does not imply a certain level of skill or training. Additional information about HH, including our registration status, fees, and services can be found at www.halberthargrove.com. This blog is provided for informational purposes only and should not be construed as personalized investment advice. It should not be construed as a solicitation to offer personal securities transactions or provide personalized investment advice. The information provided does not constitute any legal, tax or accounting advice. We recommend that you seek the advice of a qualified attorney and accountant.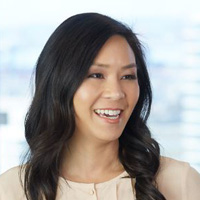 Wealth Adviser, Halbert Hargrove
Julia Pham joined Halbert Hargrove as a Wealth Adviser in 2015. Her role includes encouraging HH clients to explore and fine-tune their aspirations — and working with them to create a road map to attain the goals that matter to them. Julia has worked in financial services since 2007. Julia earned a Bachelor of Arts degree cum laude in Economics and Sociology, and an MBA, both from the University of California at Irvine.