Fix Student Loan Billing Errors, Group Says
A student loan servicer has caused 'confusion and financial distress' for 2.5 million borrowers, group says.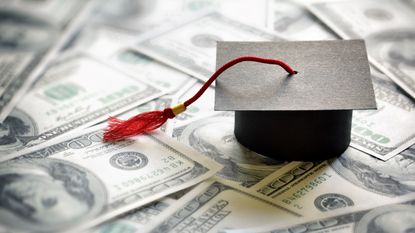 (Image credit: Getty Images)
Student loan servicer MOHELA has caused "confusion and financial distress" for some 2.5 million borrowers over its billing errors following the reinstatement of student loan payments in October, according to a group of senators.
They are calling for MOHELA (the Higher Education Loan Authority of the State of Missouri) to "get its house in order immediately" and update borrowers of the error and its impact on their loans, along with the steps it will take to improve overall customer service and communication.
The errors resulted in the Department of Education (DOE) recently ordering MOHELA to place the borrowers on administrative forbearance until the issue is resolved and adjust to zero any interest that accrues during the forbearance. MOHELA is then to count any months in forbearance as credit toward public service loan forgiveness and income-driven repayment plan subsidies.
Subscribe to Kiplinger's Personal Finance
Be a smarter, better informed investor.
Save up to 74%
Sign up for Kiplinger's Free E-Newsletters
Profit and prosper with the best of expert advice on investing, taxes, retirement, personal finance and more - straight to your e-mail.
Profit and prosper with the best of expert advice - straight to your e-mail.
MOHELA did not immediately respond to a request for comment.
After a three-year pause, student loan repayments resumed in October. The DOE's recent action effectively results in giving those affected by MOHELA's error a further repayment pause until the issue is resolved.
MOHELA provides services for 8 million of the more than 40 million borrowers who recently began repayments, the senators said in a November 7 letter to the company's CEO Scott Giles. But it has made repeated mistakes since the pause was lifted, including using outdated poverty guidelines and billing low-income borrowers higher payments than necessary, said the senators, led by Edward Markey (D-MA) and Elizabeth Warren (D-MA).
The senators also charge that MOHELA failed to notify borrowers that it was ordered to provide additional consumer protections during the administrative forbearance period, and failed to explain how or why they were placed in administrative forbearance. This may lead borrowers to think they are responsible and cause them to end the forbearance, the group said.
"In fact, MOHELA's notice tells borrowers that they may decline or request to end the forbearance," the senators added. "If that happens, resumed payment amounts may still be incorrect, due to MOHELA's error, and borrowers may face financial hardship."
The DOE said that MOHELA failed to meet its basic obligations by sending late billing statements or no statement at all to about 2.5 million federal student loan borrowers, which resulted in about 800,000 borrowers being delinquent on their loans.
"Through vigorous monitoring of borrower accounts, we were able to detect these mistakes and take swift action to remedy them," said Rich Cordray, Federal Student Aid (FSA) chief operating officer. "We are committed to making things right for borrowers and holding our contractors accountable for errors when they do occur."
For more information on student loan servicers and the role they play in the repayment process, visit the FSA's website.
Related Content
Esther D'Amico is Kiplinger's senior news editor. A long-time regulatory journalist, Esther has covered a range of industries including antitrust and congressional affairs, infrastructure, transportation, climate change and the industrial chemicals sector. She holds a bachelor's degree in journalism and in English.