Philanthropy Needs Innovation to Help With Social Problems
Big nonprofits get most of the money, while smaller ones struggle to gain a foothold, resulting in the same things being done the same way every year. New approaches could fix that.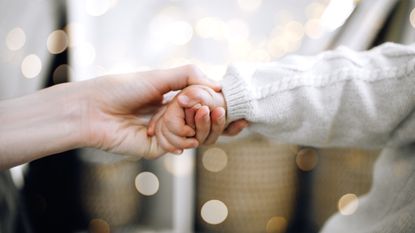 (Image credit: Getty Images)
It's a question that plagues philanthropists: Why, in such a wealthy nation, have we yet to conquer our most persistent social problems?
Homelessness is an excellent example. Although the U.S. spends billions of dollars every year to address homelessness and over 11,000 U.S. nonprofits are dedicated to the cause, homelessness continues to grow. Between 2018 and 2022, California alone spent over $17.5 billion trying to address the issue without even making a dent in it.
Perhaps, instead of asking ourselves, Are we spending enough money?, we should be asking, Are we spending money effectively?
Subscribe to Kiplinger's Personal Finance
Be a smarter, better informed investor.
Save up to 74%
Sign up for Kiplinger's Free E-Newsletters
Profit and prosper with the best of expert advice on investing, taxes, retirement, personal finance and more - straight to your e-mail.
Profit and prosper with the best of expert advice - straight to your e-mail.
Far too little of the nearly $500 billion Americans gave to charities last year was spent addressing that question. Instead, philanthropy has become too cautious of a discipline, with fewer big funders and corporate groups willing to use their dollars to fund the research, new approaches and innovative models that are so desperately needed.
Some of the obstacles in philanthropy
Big-dollar philanthropy — whether private funds or corporate dollars — has become investmentlike in its approach. In order to receive sizable grants or donations, nonprofits need to check boxes that supposedly meet certain standards of due diligence.
Some funders may not even consider a nonprofit if they haven't already reached a certain level of funding, don't have a specific GuideStar rating or can't provide a decade's worth of tax filings. Every dollar put in needs to have a clear output, preferably one that's easy to understand and that will look nice on end-of-year giving reports to donors and new prospects.
Year after year, the same big-name nonprofits are funded (arguably, overfunded) to run the same popular programs again and again, with little reason — or budget — for them to try new approaches or methods. At the same time, smaller and younger nonprofits struggle to get the attention of major funders and are often left out in the cold. Likewise, larger nonprofits also live and die by their funding and don't have the liberty of experimentation or failure.
It's a model that incentivizes stagnation and brings to mind the old adage about doing the same thing over and over and expecting different results.
Philanthropists need to also be venture capitalists
It's up to philanthropists to shift the model. Instead of acting as merely day traders in the nonprofit landscape, philanthropists need to also be venture capitalists, supporting the role of nonprofits as laboratories of innovation and research.
It will take a shift in the mindset that most in the philanthropic space currently have. In order to power innovation at nonprofits, philanthropists need to change their risk appetite. Funding begets funding, and too often, funders are scared to make the first move and take a chance on a new idea or up-and-coming nonprofit.
This mindset disadvantages new ideas and new leaders. National nonprofits with national recognition are easier to fund, while smaller, minority-led or women-led nonprofits may find it more difficult to get major dollars in, as do those serving rural or inner-city communities. Oftentimes, as was the case especially in the early days of the COVID pandemic, the smaller groups were the ones best suited to get help out the fastest and most effectively.
For donor groups and corporate funds, addressing risk appetite can be achieved through a close examination of grant requirements. Figure out where and how barriers to entry can be lowered to be more inclusive and agile. This will open doors for new nonprofits and innovators. It can also create more agility for funders to flex as needs change.
A research focus could help ease concerns about risk
Shifting philanthropy dollars toward research can help to ease some concerns around risk. Research and pilot programs are often the engines behind nonprofit innovation, but can be difficult to fund due to what's perceived as a lack of definitive return on investment. For example, it's simple to make the decision to fund a backpack-donation program; every backpack has a cost, and every cost correlates to a student helped. It feels riskier to fund a report researching student achievement in lower-income districts.
The right research projects, however, can provide foundational and transformative insights that shift the way an entire issue area is managed. It can provide feedback on how certain programs are or aren't working and boost the effectiveness of not only nonprofit work, but government work as well.
It's a different approach to philanthropy — one that appreciates the complexity of the issues nonprofits are working to address and creates space for new ideas and new technologies. Just like we don't expect today's problems to be solved by yesterday's technologies in the private sector, we can't expect nonprofits to be effective using the same tactics again and again.
As the donors powering the nonprofit engine, philanthropists have the ability to shift the landscape of charity work by becoming active partners and accepting some of the risk that comes with solving today's biggest issues. They should start shifting.
related content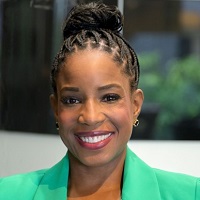 Head of U.S. Corporate Citizenship, TD Bank
Shelley R. Sylva is the Head of Corporate Citizenship at TD Bank, where she also led the "TD Ready Commitment," a billion-dollar philanthropic initiative focused on social and environmental issues. Shelley is a 2021 Philadelphia Business Journal "Women of Distinction" honoree.