In Philanthropy, Gen Z and Millennials Do It Their Way
Next-gen givers are flipping the philanthropy script. Here are five ways they're taking a different approach to charitable giving.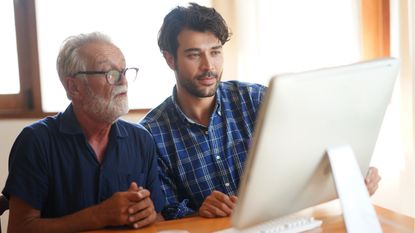 (Image credit: Getty Images)
In families with inherited wealth and those in which wealth is newly earned, lessons about philanthropy are often passed on as a legacy from one generation to the next. But teaching and learning can happen in both directions. Rather than following the traditional playbook of the prior generation, the next generation of givers is offering lessons to parents and elders about charitable giving.
With a fresh sense of urgency to address today's social and environmental challenges, here are five approaches that the next generation is bringing to accelerate philanthropic impact.
1. Next-Gen Givers Leverage All Their Assets.
Many next-gen givers don't compartmentalize their social purpose activities or the dollars they direct toward impact. From the products they buy, to the workplaces they seek, to the ways they invest, Gen Zers and Millennials often weigh purpose and values in their decision-making. That goes for their philanthropy, too.
Subscribe to Kiplinger's Personal Finance
Be a smarter, better informed investor.
Save up to 74%
Sign up for Kiplinger's Free E-Newsletters
Profit and prosper with the best of expert advice on investing, taxes, retirement, personal finance and more - straight to your e-mail.
Profit and prosper with the best of expert advice - straight to your e-mail.
They view their assets holistically and are increasingly willing to use investment dollars — including those in donor-advised funds (DAFs) and foundation endowments — to propel change. For example, why invest in companies that undermine health if your philanthropy seeks to support community health?
There is a whole continuum of investing that offers opportunities to seek out companies that put positive social impact at the forefront. This may mean that the financial returns are lower, or not — the next generation points to ways in which ignoring problems like climate change, discrimination or income inequality pose greater risks to the bottom line than taking action to address them.
Regardless, newer and younger donors are modeling for mature philanthropists a fluidity in their approach to using their assets to fuel impact that rejects the limitations of the past.
2. Next-Gen Givers Prioritize Climate Action.
The next generation sees a world in which extreme weather, wildfires, sea-level rise and loss of animal species are their inheritance. They are calling for urgent action and finding ways to fund approaches to addressing these existential challenges in increasingly varied and complex ways.
Gone are the days when environmental grantmaking was a niche focus, or when it was only about funding national organizations like the Sierra Club. Climate and sustainability are showing up as key factors in everything from arts to education to housing to racial justice.
And the next generation is looking at local and indigenous efforts as well as national and global organizations and embracing technology solutions along with more traditional approaches.
3. Next-Gen Givers Think Systemically.
Beyond providing charitable aid, endowing institutions and supporting individual causes close to their hearts, the next generation offers lessons about how to recognize and intervene in whole systems that can either harm or lift up populations and communities.
Issues such as poverty, racial injustice, gender inequality, health, climate change or criminal justice cannot be tackled by looking at one or even 100 pieces of the puzzle. The solutions don't rest just with nonprofit organizations, or government programs, or schools, or the business community.
The next generation recognizes that the problems and the solutions stem from interactions among all of them, along with our legal systems, culture and more. Working across sectors may make the task harder, but the next generation isn't shying from the challenge.
4. Next-Gen Givers Collaborate With Those Closest to the Problems.
The next generation is challenging historic models of charity where philanthropists are considered the experts at problem solving. Instead, they recognize the importance of listening to those they are trying to help, as they hold valuable knowledge about how to address those challenges. This could mean speaking to parents and teachers at a school in a low-income neighborhood to find out what kind of educational support their children need funded, or asking people with disabilities what kinds of services would be most useful to them.
This approach can flip older notions of accountability and transparency in giving. It also means welcoming new voices that haven't always been heard at the philanthropic table. This is especially true when it comes to elevating the perspectives of people of color, who have historically been underrepresented as decision-makers in philanthropic organizations.
Research also demonstrates that nonprofits led by people of color receive less funding than those led by white people. The next generation is highly motivated around racial equity. They are showing that listening actively to community members, sharing decision-making power with them about how to invest effectively in their communities and collaborating with other funders and community leaders can unlock a wealth of creative solutions that place those most affected at the center.
5. Next-Gen Givers Let Go of Practices That Don't Serve Impact.
Charitable giving is full of customs and practices that may not serve any real purpose or undermine those whom philanthropy aims to benefit. Funders may ask nonprofits to complete long reporting forms that use valuable staff time and are underutilized by the donor.
Misguided notions that nonprofits can change the world without paying their staff or their electricity bills leads some givers to restrict donations to certain expenses rather than simply funding the whole operations of an organization doing good work.
The next generation is increasingly leaving unnecessary practices behind and showing that when nonprofits can just focus on the work, they can accomplish great things. Some of these practices are collectively referred to as trust-based philanthropy, which takes a strategic, thoughtful and values-based approach to charitable giving that fosters mutual accountability and greater equity.
In many ways, the upstart next generation schooling their elders is a tale as old as time. And as it's been for centuries, the prior generation may receive this learning reluctantly or with excitement. Fresh ideas and challenges to orthodoxy can fuel growth, for those who are willing to consider them.
With an open mind and a willingness to collaborate and learn together, today's givers, of whatever age and stage, can optimize their philanthropy to help create a more just world.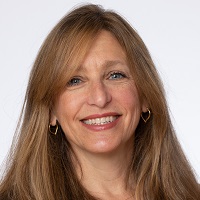 Vice President, Advisory, Rockefeller Philanthropy Advisors
Catherine Crystal Foster is vice president of the Rockefeller Philanthropy Advisors (RPA) Advisory team. In her role, she provides strategic guidance across program areas for families, foundations, and corporations to accelerate social impact. Prior to joining RPA, she served as CEO and co-founder of Magnify Community, where she worked with Silicon Valley philanthropists to make bold and catalytic investments in the community. Catherine has led and advised philanthropic and nonprofit organizations for more than 20 years.