Which Charitable Giving Archetype Are You?
Understanding the charitable giving archetype that resonates with you can make it easier to align your giving with the difference you most want to make.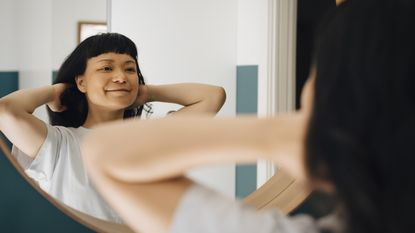 (Image credit: Getty Images)
When you look in the mirror, what kind of a giver do you see? Are you someone who is excited to discover and nurture talented leaders through your charitable giving? Does the prospect of building an enduring institution inspire you? Are you delighted to spread your resources in a way that enables small community organizations to flourish across your region? Do you want to galvanize others to champion a cause close to your heart or help gather the greatest minds to research a thorny challenge?
Each of these types of givers can be effective in creating social impact. However, understanding what type of giver you are and the type of giver you want to be can help you make the greatest impact with your charitable dollars and accelerate philanthropic impact overall.
Fortunately, you can benefit from research and decades of practice with a variety of donors of all ages and stages and charitable foundations across the globe as you work toward this clarity. There's a practical framework that individual and institutional givers can use to identify their ideal Operating Archetype. In short, how they give — and ultimately, how they pursue a more just world.
Subscribe to Kiplinger's Personal Finance
Be a smarter, better informed investor.
Save up to 74%
Sign up for Kiplinger's Free E-Newsletters
Profit and prosper with the best of expert advice on investing, taxes, retirement, personal finance and more - straight to your e-mail.
Profit and prosper with the best of expert advice - straight to your e-mail.
Understanding the Operating Archetypes in Charitable Giving
Giving can be a very individualized experience. Even with that variety, it's possible to organize the types of givers into categories. For individual and family givers, the eight below are the most typical:
"Talent Agents" invest in and promote great leaders who are closest to the issues they are addressing, focusing most on the leader's potential rather than the current programmatic strategy.
"Field Builders" seek to fill the gaps they see in an ecosystem that's addressing a significant issue. They launch or strengthen effective players and get out of the way.
"Underwriters" offer big-bet support to major institutions (like hospitals or museums), civic organizations or causes that reflect long-standing interests or personal experiences.
"Campaign Managers" rally individuals and organizations across the public and private sectors to work together to change the trajectory of complex issues.
"Venture Catalysts" like to discover diamonds in the rough and provide early support to new and high-risk ventures, sometimes through prize competitions.
"Sowers" seed their support across a diverse set of organizations and often work in concert with community members.
These names, of course, aren't intended to be literal descriptions. They are metaphors designed to help clarify important distinctions in the way different people and philanthropies give and can be particularly helpful for those new to philanthropy and those looking to refresh older ways of working.
Understanding the archetypes and finding the one that feels most resonant to you can make it easier to align your actions and the organizations you choose to fund with your intent and the difference you want to make.
Identifying your Operating Archetype
To see where you best fit, start by speaking with your family or advisers about some fundamental questions:
What are you trying to do? An Underwriter, for example, wants to build a legacy, while a Talent Agent wants to find and support promising leaders.
What's your approach's "special sauce" when it comes to making a difference? A Campaign Manager can bring people and organizations together, while a Venture Catalyst offers early-stage funding.
What are your top skills or expertise? A Field Builder offers deep knowledge of an issue, while a Sower has a broad vision and the ability to identify changemakers.
How do you include the perspectives of people most affected by the challenge you're addressing to create more equitable and informed outcomes? A Campaign Manager directly engages them in designing the campaign, while an Underwriter might look to institutions to find ways to reach them.
What activities are you funding to tackle the problem or advance a solution? An Underwriter places big bets in established institutions, while a Venture Catalyst hosts open competitions and makes seed funding.
Who are you serving? A Sower serves a whole community or sector, while a Talent Agent serves a limited number of leaders.
Who are your partners in the work? A Campaign Manager works with a wide range of community groups, media and policymakers, while an Underwriter partners with experts, peers and institutions.
What would you look for to measure success? A Venture Catalyst looks to whether an early model fulfilled its promise and attracted more resources, while a Field Builder examines whether vital segments of an overall field remain strong.
Archetypes in Practice
To understand how these archetypes could show up in your giving, consider someone who believes education is the key to unlocking opportunities and wants to give in her local region. If she's an Underwriter, she might fund a center at the local university. A Sower might fund nonprofit afterschool tutoring programs across the region. A Field Builder might fund a coalition strengthening local networks of preschool providers to increase access for low-income children. A Venture Catalyst might sponsor a prize program for local education innovators with ideas for transforming high school.
All of these approaches can create meaningful impact. By understanding which best aligns with your goals, resources, risk appetite and time horizon, you can make the best choices about how to allocate your time and dollars in a way that builds on your strengths.
Using the Framework to Enhance Your Charitable Giving
If you've already been engaging in philanthropy, have a conversation with your partners in giving about the fundamental archetype questions. Then consider whether the archetype that best suits you matches with the way you give today. Have you been giving like an Underwriter but really have the heart of a Venture Catalyst, with the skills and network to provide early capital to promising solutions? Perhaps it's time for a pivot.
If your giving is more ad hoc, try focusing your approach to match one or two archetypes to find more coherence and clarify your impact.
If you're just getting started with giving, find an archetype in the framework that excites you and matches your goals, capabilities and resources and try it on for size.
See how the work you do compares with that of others and find the special value you can offer. When you do, you'll likely find that you can tune your approach to maximize the impact you want to have on the issues that matter to you.
The next time you look in the mirror, you may see a different kind of giver, one who is more strategic, more successful, more satisfied and better positioned to build a more just world.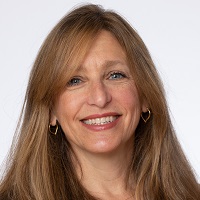 Vice President, Advisory, Rockefeller Philanthropy Advisors
Catherine Crystal Foster is vice president of the Rockefeller Philanthropy Advisors (RPA) Advisory team. In her role, she provides strategic guidance across program areas for families, foundations, and corporations to accelerate social impact. Prior to joining RPA, she served as CEO and co-founder of Magnify Community, where she worked with Silicon Valley philanthropists to make bold and catalytic investments in the community. Catherine has led and advised philanthropic and nonprofit organizations for more than 20 years.