Five Ways Companies Can Boost Charitable Giving by Employees
Charitable giving is dropping, while the need is rising. Companies can help fill the gap by making giving easier for workers, matching donations and more.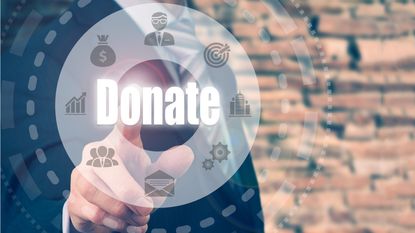 (Image credit: Getty Images)
In a post-pandemic world of uncertainty, we can be sure of one thing: There is no shortage of people in need — and the numbers keep rising.
But nonprofits across the nation are facing serious funding shortfalls that threaten their ability to meet that growing need. Workplace charity anchors such as the United Way are struggling as more Americans put charitable giving on the backburner. Many are feeling jittery after the one-two punch of the economic downturn and the 2023 wave of layoffs.
Still, according to the Fundraising Effectiveness Project, donors who are giving are contributing more in aggregate than they were before the pandemic, but the dwindling number of total donors negates the gain. As with any other ecosystem, maintaining a healthy donor population is critical, so a shrinking pool is problematic.
Subscribe to Kiplinger's Personal Finance
Be a smarter, better informed investor.
Save up to 74%
Sign up for Kiplinger's Free E-Newsletters
Profit and prosper with the best of expert advice on investing, taxes, retirement, personal finance and more - straight to your e-mail.
Profit and prosper with the best of expert advice - straight to your e-mail.
Companies and their employees can help fill the gap, but drumming up support requires focused C-suite leadership. Here are five foundational steps for encouraging giving and helping employees pay it forward with worthy nonprofits.
1. Make giving through work easy.
If your company doesn't use a technology-based giving platform, get one. Options include Benevity and Bonterra (formerly CyberGrants). Platforms are easy to implement and make giving a breeze; users can easily find the identifying information for registered nonprofits and set up one-time or ongoing paycheck-based giving, or stock donations. The platforms also see to it that 100% of the employee's donation goes to the chosen organization.
2. Create a culture of philanthropy benefiting the communities in your footprint.
Lead by example — and whenever possible, do so in a way that both connects to the communities your company serves and aligns with your company's social impact strategy.
Here's why: When C-suite leaders take a visible role in charitable giving, it becomes part of the fabric of success in the organization. Employees want to feel positive and proud of the places they work. They look to their leaders for inspiration and tend to emulate the behavior of leaders they admire.
But some leaders, in their admirable zeal to lead with their heart, elevate their favorite charity without considering whether its work is aligned with the company's strategy. This can confuse both employees and customers, ultimately having the opposite effect on employees' giving and volunteering behavior.
3. Tap into work camaraderie to fuel fundraising efforts.
In large organizations, employees often host fun charitable events including golf tournaments, bike races and spin classes. Corporations with thousands of employees may be unable to directly support every personal charity interest or event, but they can encourage giving by celebrating success.
4. Highlight timely giving opportunities.
Give timely, relevant information on organizations and events that need funding. For instance, you can showcase charitable organizations that support historically Black colleges and universities (HBCUs) during Black History Month, or you can draw attention to the American Red Cross after a major natural disaster. Invite a nonprofit leader to a conference or team meeting to talk about what their organization does and how donations help them achieve their goals.
5. Put your money where your mouth is by matching donations.
There's no better way to show your organization's commitment to giving — and more important, your commitment to your employees — by offering matching grants for gifts that your team members give or for drives they organize.
When leadership is committed to — and transparent with — their giving programs, they can meet employees where they are instead of trying to pull them somewhere they may not want to go. And with younger employees expressing more desire to have a purpose-driven workplace, you'll be doing well by doing good by your people.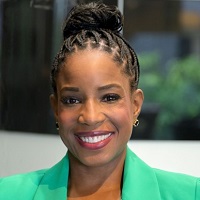 Head of U.S. Corporate Citizenship, TD Bank
Shelley R. Sylva is the Head of Corporate Citizenship at TD Bank, where she also led the "TD Ready Commitment," a billion-dollar philanthropic initiative focused on social and environmental issues. Shelley is a 2021 Philadelphia Business Journal "Women of Distinction" honoree.