More Insurance Companies Are Leaving California
Home and auto insurance coverage is getting harder to come by in California and other disaster-prone regions.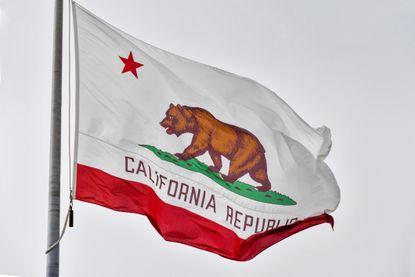 (Image credit: Getty Images)
California residents, like their counterparts in Florida and other states hit hard by climate-related disasters, are about to find it even tougher to get insurance coverage.
Four Kemper Corp. subsidiaries — Merastar Insurance, Unitrin Auto and Home Insurance, Unitrin Direct Property and Casualty, as well as Kemper Independence Insurance — will no longer renew preferred home and auto insurance policies in California, a state that has suffered a number of wildfires, floods and other extreme weather events in recent years.
Kemper previously announced a restructuring plan aimed at cutting costs, streamlining its operations and boosting profits. On October 30, Kemper said in its third-quarter results that it expects to fully exit the perferred insurance business.
Subscribe to Kiplinger's Personal Finance
Be a smarter, better informed investor.
Save up to 74%
Sign up for Kiplinger's Free E-Newsletters
Profit and prosper with the best of expert advice on investing, taxes, retirement, personal finance and more - straight to your e-mail.
Profit and prosper with the best of expert advice - straight to your e-mail.
The move comes as several other insurers are either limiting coverage in certain states and regions or exiting the market altogether. In July, AAA followed Farmers Insurance in announcing that it would stop accepting certain new insurance applications in Florida. Both insurers cited extreme weather-related events that led to high reinsurance rates.
State Farm announced in May that it would no longer take on new home insurance applications in California due to "historic increases in construction costs outpacing inflation, rapidly growing catastrophe exposure and a challenging reinsurance market." Allstate followed along in June, citing similar reasons for leaving the California market, according to a June 4 New York Times report.
The situation is fraught for homeowners, even if their insurance company continues to renew policies. As previously reported, the average home insurance rate climbed 8.8% in the first eight months of 2023. It has even caused a spike in people leaving their homes for less risky, expensive climates. In certain West Palm Beach, Florida, neighborhoods, for example, residents are leaving due to skyrocketing insurance premiums, according to an October 17 Wall Street Journal report. The report cites extreme weather events, higher rebuilding costs and lawsuits that have left the Florida insurance market in a crisis.
Steps to consider
The federal government's attention to such concerns is growing. The Treasury Department is about to start a massive data collection project in which property insurers will send data — including recent coverage pullbacks in several states — for climate-related financial risk analysis.
In California, the state's insurance regulator has taken steps to assist home and auto owners in the state. In a statement, it said that while it doesn't "have the legal authority to tell insurers what level of risk they must write or where they must write insurance, we can monitor that they are consistent in their decisions and that their decisions are based on considerations of risk, not other biases."
Resources include complaint forms if the homeowner suspects their nonrenewal was unfair, a database of companies continuing to offer coverage and more.
As climate change continues to impact our homes as well as our ability to ensure those homes, there are steps you can take to help find insurance in disaster-prone regions. You might be eligible for excess and surplus insurance, for example, or you might qualify for state-run insurance should you not find a private company that suits your needs.
RELATED CONTENT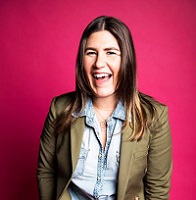 Jamie Feldman is a journalist, essayist and content creator. After building a byline as a lifestyle editor for HuffPost, her articles and editorials have since appeared in Cosmopolitan, Betches, Nylon, Bustle, Parade, and Well+Good. Her journey out of credit card debt, which she chronicles on TikTok, has amassed a loyal social media following. Her story has been featured in Fortune, Business Insider and on The Today Show, NBC Nightly News, CBS News, and NPR. She is currently producing a podcast on the same topic and living in Brooklyn, New York.