Home Insurers To Be Scrutinized In Climate-Risk Study
For the first time, property insurers will send data, including recent coverage pullbacks in several states, to the Treasury Department for a climate-related financial risks study.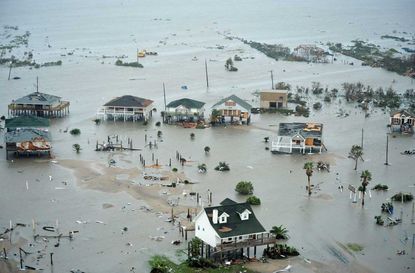 (Image credit: U.S. Air Force photo/Staff Sgt. James L. Harper Jr.))
The Treasury Department's Federal Insurance Office (FIO) is taking the next step in its plan to collect data from insurers to assess climate-related financial risks facing homeowners and others nationwide.
The agency has asked the Office of Management and Budget (OMB) to approve its first-ever data collection project, which was proposed last year and aims to help the government assess the potential for major disruptions of private insurance coverage in regions that are particularly vulnerable to climate change. The FIO said the information would also help it assess both the availability and affordability of insurance for homeowners and other insured entities.
The data to be collected includes previously unavailable insurance down to the zip code level from the largest home insurance providers that collectively underwrite 70% of homeowners insurance premiums nationwide, the FIO said. The data to be collected is critical to understanding how climate-related financial risks impact individuals and families across state markets, particularly given recent insurer pullbacks and surging premiums in several states, it added.
Subscribe to Kiplinger's Personal Finance
Be a smarter, better informed investor.
Save up to 74%
Sign up for Kiplinger's Free E-Newsletters
Profit and prosper with the best of expert advice on investing, taxes, retirement, personal finance and more - straight to your e-mail.
Profit and prosper with the best of expert advice - straight to your e-mail.
Rising insurance costs, limits on coverage and outright insurer withdrawals in various regions continue to plague homeowners in the aftermath of climate-related disasters. Last month, an S&P Global Market Intelligence report found that several major home insurer premiums rose by double digits this year and by nearly 15% at Farmers Insurance Group and United States Automobile Association (USAA).
"Americans are facing growing challenges from extreme weather events caused by climate change," Treasury Secretary Janet Yellen said in a statement about the FIO collection project. "The resulting data and analyses will help policymakers inform potential approaches to improving insurance availability and affordability for consumers."
In a June 2023 FIO report — Insurance Supervision and Regulation of Climate-Related Risks — the agency pointed to the importance of current efforts to incorporate climate-related risk into state insurance regulations and supervision. However, it said that these efforts are fragmented across states and limited in several critical ways.
Public comments welcome
The data collection project is in response to President Joe Biden's May 20, 2021 executive order on climate-related financial risk. The order called for FIO to "assess, in consultation with states, the potential for major disruptions of private insurance coverage in regions of the country particularly vulnerable to climate change impacts.
The FIO invites the public to submit comments on its OMB request by the end of November.
Related Content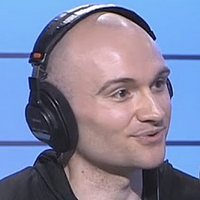 Joey Solitro is a freelance financial journalist at Kiplinger with more than a decade of experience. A longtime equity analyst, Joey has covered a range of industries for media outlets including The Motley Fool, Seeking Alpha, Market Realist, and TipRanks. Joey holds a bachelor's degree in business administration.