Is Your Home as Protected as You Think? It's Time for a Policy Review
It's better to find out your coverage falls short before something happens rather than after. Here's how to get started and what to look for as you review your policy.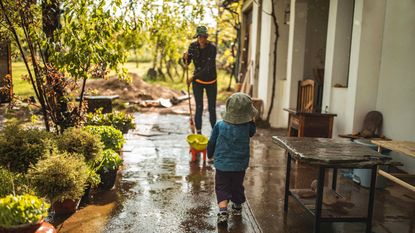 (Image credit: Getty Images)
Across my 20+ years of helping business owners with their personal and business finances, I've gained many valuable insights on a variety of topics. I've come to realize that people often pay too little attention to their insurance coverages. In particular, many people fail to understand the importance of regularly reviewing their policies. This is especially true of homeowners insurance. If you haven't taken a recent look at your policy, you could be setting yourself up for disastrous consequences.
Although you likely purchased an appropriate amount of coverage when you first took out your policy, property values tend to rise. The coverage you had on your home 10 years ago probably won't cut it, today. Because real estate tends to ebb and flow, it's a good practice to review your homeowners insurance coverage annually to ensure you're adequately covered. So, what should you look for?
Property Damage and Loss
As you know, homeowners insurance will cover the expenses (minus deductibles) to replace, repair or even rebuild your home, exterior structures and belongings in the event of a natural or man-made disaster. For example, if a hailstorm destroys your roof, homeowners insurance should cover the costs to replace or repair your roof. Similarly, homeowners insurance will help you rebuild if fire engulfs your house, detached garage or shed.
Subscribe to Kiplinger's Personal Finance
Be a smarter, better informed investor.
Save up to 74%
Sign up for Kiplinger's Free E-Newsletters
Profit and prosper with the best of expert advice on investing, taxes, retirement, personal finance and more - straight to your e-mail.
Profit and prosper with the best of expert advice - straight to your e-mail.
When you experience this type of catastrophe, you still need a place to stay while your home is being repaired or rebuilt. Homeowners insurance will cover the costs of your alternative living arrangements during that time. Additionally, homeowners insurance is there if your home is burglarized. Your homeowners policy helps to replace any valuables that are stolen.
It's important to thoroughly examine which events your policy will cover and look for any gaps that might exist within your coverage. This is especially true in our current market. With recent price increases in real estate, it's possible that the property replacement value on your homeowners policy won't cover the increase to your property's current value.
Personal Liability
As a homeowner, you're responsible for what takes place on your property. Unfortunately, that means you could be held liable if someone tripped and fell on your porch steps, causing personal injury. The good news is homeowners insurance provides you with liability coverage for such unfortunate occasions. The personal liability portion of your homeowners policy helps to cover their medical and legal expenses. Therefore, you want to understand exactly how much of those expenses your policy covers. If the neighbor breaks their ankle in some fantastical way and requires multiple surgeries to repair it, the expenses could add up very quickly. In such a scenario, you're not just looking at medical expenses. More than likely, you're going to be faced with legal expenses for a litigation that, at bare minimum, seeks to replace lost earnings.
These fees could very easily get out of control. So, you must know exactly how much your policy will pay in an event like this. Being proactive with your review could help you identify where you need to supplement your personal liability coverage.
Exclusions
As you progress through your homeowners policy review, you're probably going to uncover several exclusions. These are certain events or disasters that your policy will not cover. For instance, your policy may cover property damage caused by hurricanes, but it might not cover flood damage. That could create problems, as hurricanes often cause flooding.
It's possible that your home could survive the hurricane but then undergo extensive damage from the subsequent flooding. As the floodwaters rushed into your home, they destroyed your floors, walls and belongings. However, since the floods caused the damage, not the hurricane itself, your homeowners policy wouldn't cover your costs to clean up, replace, repair and rebuild.
You can see the problem with this, and unfortunately, many homeowners assume they're covered in such a situation because the flooding was caused by the hurricane. As a result, they fail to add the additional coverage to their policy and find themselves completely ruined when disaster strikes. This is why you must carefully read through your policy, paying close attention to the wording that's used. In the end, it could be the difference between a setback and total devastation.
Similarly, many homeowners policies don't cover property damage caused by sinkholes or vandalism. So, check your policy to see what types of disaster damage it does cover. You may need additional coverage. That's OK. Policies like flood insurance, vandalism insurance, etc. are available. Reviewing your coverage will ensure you can address the exclusions in your policy before it's too late.
Additional Riders
I've also seen clients struggle with their homeowners policies because of unique or expensive properties and collections in their homes. Standard homeowners insurance will replace your basic personal property worth a couple of thousand dollars. However, I know many people have property worth much more than that. In fact, my wife's wedding and engagement rings are worth more than that. Additionally, some firearms collections, coin collections, fine art or antiques are worth more than the standard coverage will cover.
Therefore, if you have items of personal property worth more than a couple of thousand dollars, you'll probably need to add a rider – "scheduled coverage" – to your policy. While you might pay higher premiums, oftentimes scheduled coverages don't carry a deductible.
How Much Homeowners Insurance Coverage Do You Need?
All of this brings us to the crucial question: Just how much insurance coverage do you need? The only way you're going to find your specific answer is through an annual review of your homeowners policy. Approach your review with the understanding that the value of your property might have changed since you purchased your homeowners policy. Because value goes both ways, it's also possible that you could be paying for more insurance than you need. Compare the amount of your coverage to the current value of your home, personal belongings and assets.
So, how much coverage do you really need?
Enough to Replace Your Structure
Obviously, you need to cover the structure of the home. However, you're not basing this on the value of the house when you purchased it. Instead, you're looking at your home's replacement value.
Let's assume you purchased your home for $200,000, in 2008 when the housing market was suffering. However, the housing market is booming in 2021. Therefore, your home could be worth $400,000 or $600,000 now. This means you would need to pay someone between $400,000 and $600,000 to replace your home as it was if it were to burn down or get carried away by a tsunami. So, if your policy only covers the original $200,000 value, it will only cover 33%-50% of the home's current replacement value. That would create a major problem for most people.
Enough to Replace Your Belongings
Beyond replacing your home, you'll need to replace the belongings that were in it. This includes everything inside your house. From clothes, towels and silverware to televisions, furnishings, books (this would be a huge line item in my home), etc. Therefore, it's vital that you have enough coverage to replace everything in your home.
Many homeowners policies cover personal property up to 50% or 75% of the home's value. This means, if you have a $100,000 home, your policy may only provide $50,000 to replace lost items.
Have you ever tried to figure out the replacement cost of all the things in your home? You may be surprised at how quickly you'd blow through your policy's personal belonging limits. That's why I often tell clients to inventory and archive everything in their homes. This is easy to do. Just take your phone and walk through every room, capturing each item on camera. Open every drawer, cabinet or door and describe everything you see. Once you've done this, you can get a homeowners policy that will cover the replacement value of what you own.
Enough to Protect Your Assets
Finally, you must make sure you have enough liability protection to cover medical and/or legal expenses that could arise due to accidents in your home. You don't want to owe anything out of your own pocket. Therefore, if your policy provides $100,000 to $300,000 in liability coverage, it may be wise to purchase $300,000 to $500,000 of protection. These expenses compound and can quickly get out of control. It's much better to pay a little more on your insurance premiums than to find yourself footing the bulk of someone's medical and legal bills because they exceeded your policy's personal liability coverage.
Additionally, if you're operating your business within your home, you may need to add a rider to your homeowners policy that will protect you if there's an accident that happens while someone's at your home for business purposes.
I know that life is busy. Conducting an annual review of your homeowners insurance policy might not be high on your list of priorities right now, but it should be. Oftentimes, it's very easy to develop a sense of comfortability in doing things the way we've always done them. However, just because you bought a good policy from a decent insurance agent doesn't mean it's still the best one for you.
I review my own homeowners policy annually. Specifically, I look at my home's current value compared to the replacement value coverage I have on it. Likewise, I look at the value of my personal belongings compared to the replacement value coverage I have on them. As the value of my home and my belongings increases, I want to make sure my homeowners policy increases to cover it.
Disclaimer
Certified Financial Planner Board of Standards Inc. (CFP Board) owns the CFP® certification mark, the CERTIFIED FINANCIAL PLANNER™ certification mark, and the CFP® certification mark (with plaque design) logo in the United States, which it authorizes use of by individuals who successfully complete CFP Board's initial and ongoing certification requirements.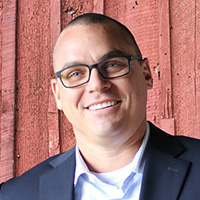 President, WealthSource Partners
Justin A. Goodbread is a CERTIFIED FINANCIAL PLANNER™ practitioner and an adviser with WealthSource® Knoxville. After years of working in a large firm, he ventured out on his own in 2009, starting Heritage Investors, and eventually joining WealthSource® Partners LLC in 2022. As a serial small-business owner, Goodbread has bought and sold multiple businesses. He uses this experience, along with his continuing education, to help business owners grow and sell what is often their largest asset.