Tips on How and When to Donate During a Humanitarian Crisis
Donating to long-term recovery efforts could be an even bigger help than giving immediately after a crisis begins.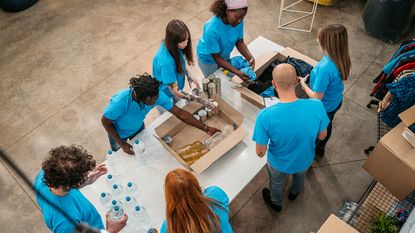 (Image credit: Getty Images)
2023 has been a year of urgent need, filled with humanitarian challenges and natural disasters. With the giving season upon us, it's more important than ever to have a response strategy that aligns with your charitable priorities and resources.
The sheer volume of disasters and humanitarian crises — including earthquakes, floods, fires and military actions — calls for some consideration of where and how you will focus your support: Is there a geographical lens? A topical one? A target audience? A dollar amount? Before acting on instinct, let's take a step back.
When facing a catastrophic event, the first and most natural question is, "Where to give?" This makes sense, as the needs in affected regions are sudden, enormous and acute. We always encourage people to do their own research while deciding where to give, but there are a number of resources that can get you started. The Center for Disaster Philanthropy offers a well-rounded platform with educational insights on the state of different global crises and allows you to contribute money to disaster-specific funds directly.
Subscribe to Kiplinger's Personal Finance
Be a smarter, better informed investor.
Save up to 74%
Sign up for Kiplinger's Free E-Newsletters
Profit and prosper with the best of expert advice on investing, taxes, retirement, personal finance and more - straight to your e-mail.
Profit and prosper with the best of expert advice - straight to your e-mail.
If you already know where your philanthropic interests lie but may not have time to dig into the most reputable organizations to donate to, social giving apps like Cauze can connect you with people who are already actively engaged in these areas.
Long-term recovery efforts often overlooked
News cycles run much shorter than humanitarian and natural disasters, so as the world's attention is drawn toward something, it also moves away from something else. Consider how many front-page news stories have receded into the background only to be replaced by new, urgent needs. This organic aspect of the news cycle doesn't mean that the needs of the last several disasters have been resolved, only that the need for support has grown.
So while the question about where to give is obviously important, so, too, is the choice of when to give. More often than not, that gets overlooked in the face of disaster. And yet, it's when the public's attention has moved on that the need for resources is often at its greatest. As a result, supporting a crisis after it is no longer capturing media attention can often have the strongest impact.
According to the Center for Disaster Philanthropy, more than 50% of philanthropic funding following humanitarian and natural disasters since 2019 has gone to response and relief efforts. Only 6% has gone toward long-term recovery.
The imbalance in that resource stream is made even greater by the fact that it is much more than just individual donations at work in the earliest stages of a crisis. Large-scale humanitarian assistance organizations are frequently on-site alongside government agencies leading the effort. Ultimately, though, rescue and relief teams start to wind down and get replaced over time with organizations that focus on long-term recovery. This is typically well after the disaster has left the headlines.
Filling the gaps in recovery efforts
In a sense, charitable giving can act like bridge funding at a critical period following a disaster — after first responders have left but before more permanent recovery efforts have kicked in. Private philanthropy, in particular, can play a vital role in filling gaps that government funding may not address and provide further support for a wide range of overlooked aspects of recovery. Foundations have been successful in filling these gaps given the flexibility and control they have over things like determining the mission and where and how funds are distributed.
There are many examples of this, but a good one occurred after the 2018 Camp Fire in Butte County, Calif., that left an entire community devastated. Philanthropic support from many organizations and individuals, including NFL player Aaron Rodgers, who grew up in the area, played a pivotal role in providing housing that helped bridge the gap between the fire that destroyed homes and the arrival of FEMA-provided housing, nearly nine months later.
More recently, there is the work of White Stork, an organization that is providing last-mile support on the ground in Ukraine directly to people impacted by the war. While the conflict is still in the news, it's not nearly at the fever pitch it was immediately following the invasion last year, and that can be interpreted by many to mean the need is less urgent.
In fact, it continues to take its toll in very real ways every day. White Stork reports it has seen a surge in injuries across the front lines and, in response, has returned to its original mission by delivering thousands of individual first aid kits and field medic backpacks.
Immediate assistance is still important
None of this is to suggest that giving in the immediate aftermath of a disaster isn't necessary or that it can't be an intentional and purposeful choice. Emergencies call for the participation of a wide array of supporters, and organizations on the front lines need immediate assistance.
But it's not your only choice. In fact, purely from a timing perspective, giving in the shadows of a recovery rather than the spotlight of one could make a more meaningful difference and have tremendous impact.
This article was written by and presents the views of our contributing adviser, not the Kiplinger editorial staff. You can check adviser records with the SEC or with FINRA.
Related Content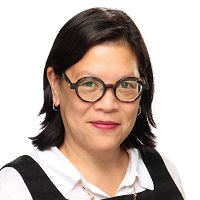 Head of Philanthropic Advisory Services, Foundation Source
Elizabeth Wong is Head of Philanthropic Advisory Services at Foundation Source, the nation's largest provider of comprehensive support services for private foundations. In this role she leads a team of seasoned philanthropic advisers as they provide strategic and tactical support to the company's largest and most complex clients in carrying out their philanthropic missions and planning for multigenerational impact.