How to Embrace Your Financial Wellness This Fall
Economic uncertainty can take a toll on your mental health if you don't stay on top of your financial wellness. Here's where to start.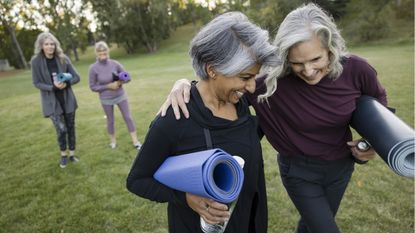 (Image credit: Getty Images)
Too many people neglect financial wellness as part of their holistic health and well-being agenda — even though the evidence shows that financial stress contributes to a decline in both mental and physical health. As we head toward fall, now is the perfect time to take a step back and assess our financial health and well-being.
Real-world factors like rising inflation and sky-high interest rates, paired with the public's general anxiety surrounding economic uncertainty, are causing Americans to experience financial stress at overwhelming levels. In fact, the percentage of Americans who said they experience unmanageable levels of financial stress climbed by 34% in 2022, according to workplace financial wellness provider Financial Finesse.
Recent surveys have found nearly half (48%) of employees point to financial concerns as the cause of poor mental health and that financial stress negatively impacted their sleep, physical health and relationships at home. It's no wonder that last year the percentage of Americans who would describe their mental and/or physical health as good or excellent fell to an all-time low.
Subscribe to Kiplinger's Personal Finance
Be a smarter, better informed investor.
Save up to 74%
Sign up for Kiplinger's Free E-Newsletters
Profit and prosper with the best of expert advice on investing, taxes, retirement, personal finance and more - straight to your e-mail.
Profit and prosper with the best of expert advice - straight to your e-mail.
However, the cards are not stacked against you. By prioritizing financial wellness the same way you would prioritize other areas of wellness, it is possible to reverse the mental, physical and financial costs of financial stress.
How to foster financial wellness
First, let's identify what "financial wellness" even means. Financial Finesse, which coined the term in 1999, defines it as a state of financial well-being where a person maintains a manageable level of financial stress, a lifestyle below their means, an emergency savings fund, no high-interest debt, a sufficient insurance and estate plan and an ongoing plan to reach their future financial goals.
That sounds like a lot, but it's really about getting your financial foundation in place. Here are three important places to start:
Revise your money script. This subconscious set of attitudes, beliefs and values influences virtually all of our financial decisions, oftentimes without us even realizing it. By assessing how your family, culture and overall experiences have shaped your ideas about money, you'll be able to identify key lessons — both positive and negative — and reevaluate how you think about and view money.
Establish your financial identity. There are several types of financial identities, ranging from the investor to the giver, the planner to the bargain hunter. Adopting an identity according to your values will reduce the emotional burden of money and help orient your financial decisions.
Figure out what drives your personal success. Researchers call these "bright spots," and they can be harnessed toward accelerating your financial progress. Applying lessons learned from your greatest successes to your financial goals will keep you motivated to stick to your plan, find reward and satisfaction, and take you further in your financial wellness practice.
Immediate steps to get on track
While you work on building your financial foundation, there are a number of tactical steps you can take right away.
Set a budget that you will stick to, while also reviewing and revising it periodically to align with any lifestyle changes. Budgeting can sound overwhelming, but it is the first step toward reducing financial stress.
As part of that budget, make sure to create an emergency savings fund. Typically, your emergency fund should have three to six months of living expenses to keep you going in case of an unexpected financial challenge. If you don't have the extra cash lying around, start slowly to build up this nest egg.
Staying organized throughout this whole process will also alleviate financial strain. Automate your finances where possible to make reviewing your investments and assets easier than ever before. You can make use of countless websites and apps to keep a handle on where you stand financially.
Lastly, be open to asking for help throughout this process. Seeking the advice of a professional to guide you is not only reasonable, but it may even be included as part of your employer's benefits package. Enlisting the support of an unbiased financial coach will make financial wellness even more attainable.
The stats show that wellness is something we can all work on this fall. Take a few minutes to assess your financial foundation and see which areas need some extra TLC. Growing your financial wellness will continue to pay dividends, far beyond this fall.
related content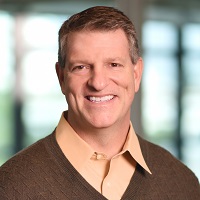 Director, Financial Wellness Think Tank, Financial Finesse
Greg Ward, CFP®, is the Director of the Financial Wellness Think Tank at Financial Finesse, where he oversees industry-leading research on financial wellness best practices and trends, looking at both the workplace environment and employee sentiment. Recent examples include studies on the shifting financial priorities of Millennials and Gen Z and longstanding racial financial wellness and wealth gaps.