Credit Card Rewards Are Safe for Now
Yes, your credit card rewards are safe for now, but are you maximizing points and miles?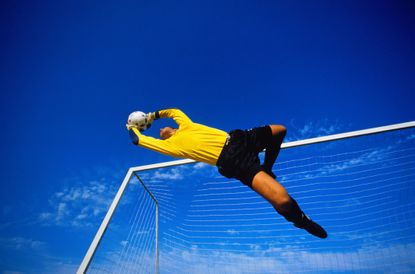 (Image credit: Getty Images)
Credit card rewards are safe for now, so consumers should consider how to get the most out of rewards credit cards. Kiplinger's Emma Patch sat down with Ted Rossman, senior industry analyst for CreditCards.com and Bankrate, to get an update on legislation and advice for maximizing your rewards.
Merchants pay "swipe fees" to transaction networks such as Mastercard and Visa each time a customer pays with a credit card. The Credit Card Competition Act, which is designed to lower swipe fees by giving merchants more choices among networks, was sidelined over the summer, but supporters say they'll continue to push for passage. How would this legislation affect consumers?
If the bill becomes law, the largest source of credit card rewards funding could dry up, diminishing consumers' rewards. There's also the possibility that customers' data will be at risk because we don't really know whether the nascent card-processing networks competing for merchants' transaction business would be as secure as more established networks. Access to credit could be curtailed as well because if banks aren't making as much money from credit cards, they may not be as willing to lend — especially to borrowers with lower incomes or lower credit scores. Banks may also raise fees in other areas.
Subscribe to Kiplinger's Personal Finance
Be a smarter, better informed investor.
Save up to 74%
Sign up for Kiplinger's Free E-Newsletters
Profit and prosper with the best of expert advice on investing, taxes, retirement, personal finance and more - straight to your e-mail.
Profit and prosper with the best of expert advice - straight to your e-mail.
Maybe the current system isn't perfect, but I think it's the best for consumers, especially those who are able to avoid interest by paying off their balance every month and take advantage of credit card rewards. In our research, a little more than half of credit card users fit that description.
With so many rewards cards available, how can consumers choose the best credit card for them?
I think it's really important to evaluate your individual spending and usage habits because there's no one-size-fits-all answer to this. Different cards give different rewards. Travel is often the most lucrative reward, but it's also the most complicated. And not everybody has the flexibility to travel on the optimal dates (which typically fall outside of peak travel times) or wants to travel at all.
Cash back credit cards deliver America's favorite type of credit card reward, according to our research. It's very straightforward and transparent. Most people don't want to juggle a whole bunch of cards. They'd rather use the same one or two cards as widely as possible. I think the best credit card is a very simple, no-annual-fee, 2% cash-back card, such as Citi Double Cash or Wells Fargo Active Cash.
As the holidays approach, how can credit card users maximize the rewards they earn for shopping and travel?
You can stack discounts by using a rewards credit card on an online shopping portal offered by credit card brands. For instance, I use the Shop Through Chase portal a lot. Many airlines and some third-party brands, such as Rakuten, have them, too. Just log in to the portal and click the link to wherever you're going to shop, and you may receive bonus rewards on your credit card. Combine that with a coupon for additional savings on the same purchase.
When is the best time to cash in on travel rewards?
Oftentimes, airlines will release award tickets 11 or 12 months ahead of time, so in that case, the early bird gets the worm. Other deals come on and off the market periodically, and you may get a deal on short notice as well.
The biggest takeaway is to just use your rewards. A CreditCards.com study found that one-quarter of rewards cardholders didn't use any rewards over the past year. Airline miles tend to lose value over time because of program changes. It may cost 50,000 miles for a free flight today, but in a year, the airline could change the rules and require 60,000 miles for a free trip. You don't want to hoard rewards and become a points millionaire. It makes sense to earn and burn strategically.
Note: This item first appeared in Kiplinger's Personal Finance Magazine, a monthly, trustworthy source of advice and guidance. Subscribe to help you make more money and keep more of the money you make here.
Read More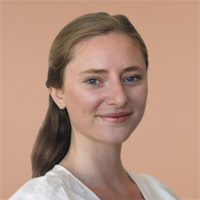 Staff Writer, Kiplinger's Personal Finance
Emma Patch joined Kiplinger in 2020. She previously interned for Kiplinger's Retirement Report and before that, for a boutique investment firm in New York City. She served as editor-at-large and features editor for Middlebury College's student newspaper, The Campus. She specializes in travel, student debt and a number of other personal finance topics. Born in London, Emma grew up in Connecticut and now lives in Washington, D.C.