A Life on the Road
After working remotely for her corporate job, she quit to make a living pursuing her passions.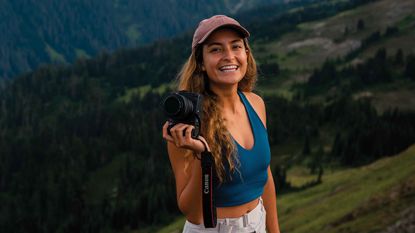 (Image credit: Photo courtesy Maza Travel)
Who: Mahna Ghafori, age 25
What: Travel photographer
Where: Anyplace she wants
Subscribe to Kiplinger's Personal Finance
Be a smarter, better informed investor.
Save up to 74%
Sign up for Kiplinger's Free E-Newsletters
Profit and prosper with the best of expert advice on investing, taxes, retirement, personal finance and more - straight to your e-mail.
Profit and prosper with the best of expert advice - straight to your e-mail.
What was your life like before you embarked on your journey as a digital nomad? I was born and raised in northern Virginia and went to college at Virginia Tech. I followed the rules, got good grades and got my degree in computational modeling and data analytics—and pushed my passions for travel, photography and the outdoors aside. I got a corporate job, working at Ernst & Young in the Washington, D.C., area.
What made you decide to be remote? I had a four-hour commute each day, two hours in and two hours out in D.C. traffic. I was starting to feel really, really drained. I've always loved photography and the outdoors, but I wasn't making any time for travel or for photography, and out of nowhere I found this Instagram account of traveling photographers. I had also just read the book The 4-Hour Work Week, which really inspired me to explore this whole remote working, digital nomad lifestyle. So in January 2020, I told my employer, "I'd love to still work for the firm, but my fiancé and I are planning to move out to Colorado, and I'd like to work remotely." And they said yes.
What has it been like juggling working remotely and traveling? I would work my remote corporate job during the weekdays, and then on the weekends, or even some days after work, I would go hiking, take photographs or road-trip somewhere. Thankfully, both my fiancé and I were given the flexibility to continue to work remotely. While we were based out of Colorado, we were able to explore all the surrounding states. We went to Utah, Wyoming, even down to Arizona and out to Lake Tahoe. We were working East Coast hours in Mountain time at first, so we would start our days early and work from 7 a.m. to 3 p.m. It was more challenging when we moved to Hawaii at the beginning of 2021 and the time difference became even more dramatic.
You left your job in September? Even though it was a terrifying choice to make, I knew I had to take the leap. Originally, I decided to do an unpaid leave of absence so I could try it out for the summer and then see what direction I wanted to go. And then, come September, I was able to replace my corporate salary with my travel-photography income.
How do you manage the cost of the lifestyle? Finding a furnished place to stay as your home base with a flexible lease is key. In Colorado, when we were road-tripping, we would often stay at campsites or motels. We've found ways to make air travel more affordable, too. We've found that flights are a lot cheaper if you are looking and booking on Monday and Tuesday mornings. We try to travel on weekdays, if possible, because typically the prices will be lower.
How do you get internet access while on the go? We have been able to use a mobile hotspot, for the most part. But when we traveled to Iceland, the car rental company gave us a portable Wi-Fi booster, which was great. So we have also been looking into using that for international travel.
Where are you off to next? We haven't really been planning anything more than a month out these days because we've had so many plans canceled or changed in the past couple of years. But we have ambitious plans to travel for eight months—fingers crossed that the pandemic doesn't get in the way of that. We were recently in Quebec City, Canada, and plan to go to Costa Rica next. It'll be a big change from the snowy climate to the tropics. I'm very excited.
See more of Ghafori's adventures at www.mahnatravel.com.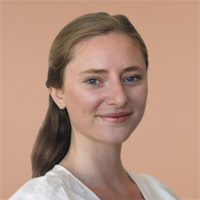 Staff Writer, Kiplinger's Personal Finance
Emma Patch joined Kiplinger in 2020. She previously interned for Kiplinger's Retirement Report and before that, for a boutique investment firm in New York City. She served as editor-at-large and features editor for Middlebury College's student newspaper, The Campus. She specializes in travel, student debt and a number of other personal finance topics. Born in London, Emma grew up in Connecticut and now lives in Washington, D.C.