American Workers Get Enhanced Unemployment Benefits as Biden Signs Stimulus Package
The American Rescue Plan extends bonus payments of $300 per week and offers a tax break for unemployment benefits collected in 2020.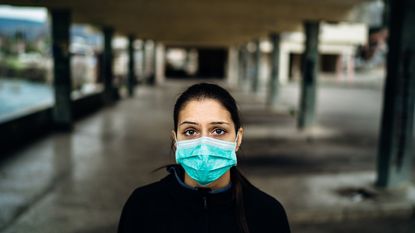 (Image credit: Getty Images)
Millions of anxious, unemployed Americans are breathing a collective sigh of relief knowing that they will continue to receive – without interruption – supplemental weekly federal unemployment benefits into early September after President Joe Biden signed into law on Thursday the $1.9 trillion stimulus package known as the American Rescue Plan Act of 2021.
Biden's signature comes just days before the enhanced federal unemployment benefits, established by previous stimulus packages, were set to expire. As part of the new plan, nearly one-third of American households who are currently unemployed or will lose their job this summer will receive federal unemployment benefit payments of $300 per week – on top of standard benefit levels – through September 6, 2021. What's more, as much as $10,200 of unemployment benefits received in 2020 will be exempt from tax for households whose incomes are less than $150,000. (Note: The IRS is working on 2020 tax form updates to account for the new exemption. If you already filed your 2020 tax return, don't rush to file an amended return – wait until the IRS issues instructions.)
The American Rescue Plan, which was finalized by the House on Wednesday in a firmly partisan 220-211 vote (with one Democrat voting no), is the latest iteration of federal health and economic aid to cushion the blows wrought by the novel coronavirus which, since March 2020, has significantly hobbled the American economy.
Subscribe to Kiplinger's Personal Finance
Be a smarter, better informed investor.
Save up to 74%
Sign up for Kiplinger's Free E-Newsletters
Profit and prosper with the best of expert advice on investing, taxes, retirement, personal finance and more - straight to your e-mail.
Profit and prosper with the best of expert advice - straight to your e-mail.
The costs of the extended unemployment benefits represent about 13% of the package's $1.9 trillion budget, which also includes a new round of stimulus checks, an enhanced child tax credit, relief for renters and more. The original version of the bill, approved by the House on February 27, provided federal unemployment benefit payouts of $400 a week through the end of September, but a bevy of last-minute compromises between conservatives and progressives on the Senate floor, in order to secure approval among all Democratic senators, ultimately shrank the payouts by $100 a week and cut the period of the payouts by three weeks.
Democratic lawmakers assert that extending the timeline for providing the bonus federal unemployment benefits into early September will hopefully prevent millions of Americans from losing those benefits abruptly when the Senate is on summer recess. That's what happened last summer, causing millions of unemployed Americans to worry about making up for that supplemental income.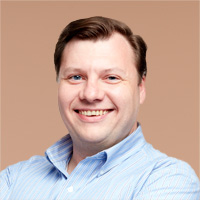 Contributing Writer, Kiplinger's Personal Finance
Wojno was formerly research director for data-intensive projects such as Kiplinger's college and mutual fund rankings. He has worked as a newswire reporter and newsletter editor for Dow Jones, covering convertible bonds, REITs and mutual funds. He also served as market research manager for Keane Federal Systems, an IT consultancy. He received a BA in communications and computer science as well as a MBA from George Washington University.