COVID Clipped This Pilot's Wings
American Airlines furloughed him on November 1. Now his career track is cloudy.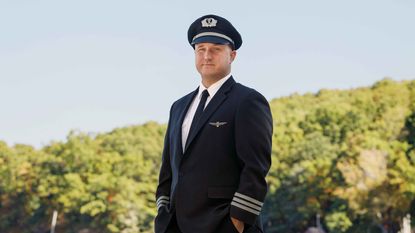 (Image credit: Photo by Colin Miller)
Profile
Who: David Hodas, 39
What: First Officer, American Airlines (on furlough)
Where: Kinnelon, N.J.
What was your day-to-day routine like before the pandemic hit? I joined American Airlines in December 2018, but I've been flying for about 12 years. And because I'm based in the New York area, I fly out of all three New York airports, usually on a 737 International. On a typical day, I'd wake up, drive to JFK, fly down to Antigua, spend the day there and then fly back the next day. It was actually pretty great.
How did the coronavirus affect your work? At first, no one really knew what was going on. At the end of March, we had just taken off from Antigua and had about four hours to go to JFK when they tried to turn us around. Someone working in the air traffic control center at JFK had tested positive for COVID-19, and they had to shut down the whole facility. Luckily, we were able to work our way through other facilities. But after that, people just stopped flying.
How did American Airlines respond to the pandemic? Unfortunately, they've had to cut more than 50% of the flights, so they're just bleeding money. The company has been trying to cut costs as much as possible. Some of the larger planes have become only cargo flights. And they've been working with the pilot unions to figure out ways to reduce costs.
Subscribe to Kiplinger's Personal Finance
Be a smarter, better informed investor.
Save up to 74%
Sign up for Kiplinger's Free E-Newsletters
Profit and prosper with the best of expert advice on investing, taxes, retirement, personal finance and more - straight to your e-mail.
Profit and prosper with the best of expert advice - straight to your e-mail.
How so? There was an early-retirement option for pilots older than 62, a voluntary short-term paid leave of absence, and a voluntary unpaid extended leave. I took the short-term paid leave of absence. I was completely off the schedule, but they still paid me for a reduced number of hours. The first CARES Act gave airlines money they needed desperately, and in turn they had to promise not to furlough anybody until after September. That gave the employees extra time to plan. Then October 1 hit.
Do you know when your furlough will end? No, but your job is still waiting for you when you're on furlough. Once the airline is in a secure financial position, they'll start offering furloughed pilots their jobs back.
How has being a pilot during the pandemic affected your personal life and your family? It has been the longest I haven't flown in quite some time. We have a third grader, a first grader and preschooler, so I became a stay-at-home dad. I would have made more money not taking the paid leave and finding a way to keep flying. But then we would have had to pay for child care. It has been really beneficial for us to have me be at home with the kids.
How are you surviving financially? We've had a pretty good emergency fund for quite some time, and we've been paying down our small amount of credit card debt little by little. Now we've cut our spending and expenses substantially, putting away a lot more in savings each month. Also, my wife just started a new job. For a while, she was working as a freelance writer. Having me home meant she could focus more on grabbing extra assignments. With her new job, and with me on furlough, we'll be switching to her health insurance.
How optimistic are you about the future of the travel industry? Before this happened, passenger numbers and revenues were great. We can get back to that point, but I think it's going to take a while. A lot of it is public perception. It's actually very safe to fly. But just getting people to be comfortable in an airplane for a few hours—that's the hard part. A vaccine will be a huge game changer. I hope the industry will be leaner and more efficient when we do come back.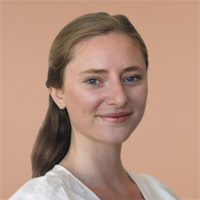 Staff Writer, Kiplinger's Personal Finance
Emma Patch joined Kiplinger in 2020. She previously interned for Kiplinger's Retirement Report and before that, for a boutique investment firm in New York City. She served as editor-at-large and features editor for Middlebury College's student newspaper, The Campus. She specializes in travel, student debt and a number of other personal finance topics. Born in London, Emma grew up in Connecticut and now lives in Washington, D.C.