Even in a Pandemic, Some Employers Are Hiring
During COVID-19, you may have to use different strategies to find the job you want.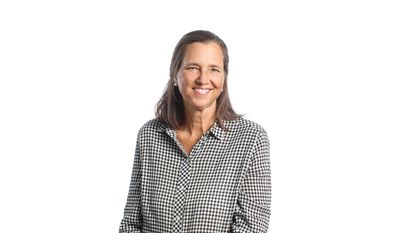 (Image credit: Photograph by Matt Wittmeyer)
Hannah Morgan is founder of CareerSherpa.net, which offers advice on searching for a job and changing careers.
People are often told that networking is key to getting a good job, but how do you do that in the age of social distancing? Over the years, I've used social media, such as Facebook, LinkedIn and Twitter, to forge relationships with people that I know and to reach out to people that I don't know. I find that works well when we can't get out there and meet face to face. I think it really helps to start with people you already know, in your immediate circle of friends and acquaintances on social media. Use them to help get introductions to people that you may want to meet. If there are com­panies that you really want to work for, follow those companies on LinkedIn, Facebook, Twitter and Instagram because you never know who's going to be joining a conversation on those platforms. And look for an opportunity to contribute to that conversation.
What industries are hiring, and where should job seekers concentrate their search? Education (particularly online learning), banking, real estate and companies that provide delivery, entertainment and streaming services are all ramping up hiring. A lot of these companies are scrambling to find employees, and they might be more willing to take a risk on somebody who doesn't have the exact qualifications or experience they're looking for. But your chances are better if you can stay within your area of expertise.
Subscribe to Kiplinger's Personal Finance
Be a smarter, better informed investor.
Save up to 74%
Sign up for Kiplinger's Free E-Newsletters
Profit and prosper with the best of expert advice on investing, taxes, retirement, personal finance and more - straight to your e-mail.
Profit and prosper with the best of expert advice - straight to your e-mail.
Many workers have been laid off or furloughed because of the pandemic and economic downturn. How do you address that on your résumé? While job seekers may feel vulnerable because they're furloughed or unemployed, that's not neces­sarily important to a recruiter. Recruiters first and foremost are concerned with your ability to do the job and whether you have what they need. People who are furloughed are tech­nically still employed by their employer, and the employer could call them back, so they need to conduct an undercover job search. Discreetly reach out to past coworkers or friends via e-mail or phone, and ask them for advice. Let them know you are conducting a confidential job search, and ask them to keep you in mind if they hear of anything.
Don't actively post stuff on LinkedIn that says you're searching for a job, and don't post your résumé on job boards that your current employer may stumble upon. When working with third-party recruiters, be sure to let them know that you are currently employed and that you do not want your current employer to know you are searching for a new job.
How can people looking for a job stay motivated? Create or join a group of people who are also job seeking so you can brainstorm ideas and share your war stories. There are many job seekers' groups meeting online these days that provide education and motivation. I also recommend that people schedule "buckets" of time for activities they want to do throughout the day. So from 9 to 10 in the morning, for example, look at job postings and apply for jobs, and from 10 to 11, make follow-up phone calls. Trying to have specified buckets for activities helps you manage your time the way most of us do when we're working. If you're really into yoga or gardening, build time in your day to do those things—especially right now, because you don't know when you'll get that chance again.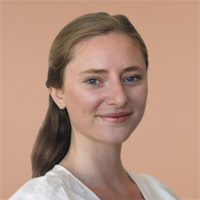 Staff Writer, Kiplinger's Personal Finance
Emma Patch joined Kiplinger in 2020. She previously interned for Kiplinger's Retirement Report and before that, for a boutique investment firm in New York City. She served as editor-at-large and features editor for Middlebury College's student newspaper, The Campus. She specializes in travel, student debt and a number of other personal finance topics. Born in London, Emma grew up in Connecticut and now lives in Washington, D.C.